Провідний фахівець відділу по роботі з громадами / Partnership Technical Officer
ЗАВЕРШЕНО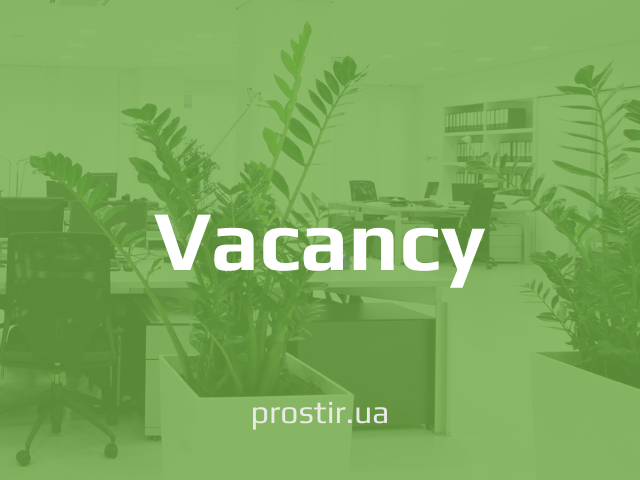 About Us
The Norwegian Refugee Council (NRC) is an independent humanitarian organisation helping people forced to flee. We work in crises across 31 countries, providing emergencies and long-term assistance to millions of people every year. We stand up for people forced to flee, advocating their rights. NORCAP, our global provider of expertise, helps improve international and local ability to prevent, prepare for, respond to and recover from crises. NRC also runs the Internal Displacement Monitoring Centre in Geneva, a global leader in reporting on and advocating for people displaced within their own country.
Employment with NRC may lead to employment in or deployment to Regions, Countries, Areas or Offices that may be host to considerable health, safety and security risks. NRC takes this very seriously and we have procedures in place to reduce known risks, but will never be able to take away all risks. NRC requires staff members who travel on an international contract to the field to undergo an medical examination with our medical provider. Employees must produce a Health Clearance Certificate before departure stating that there are no relevant health concerns. If staff are unable to provide this, NRC reserves the right to terminate the Contract of Employment.
NRC Ukraine is looking for Partnership Technical Officer in our office in Severodonetsk.
NRC Ukraine works with a range of partners to extend its access to people in need and to build the capacity of local institutions for longer-term sustainability. To work in partnership most effectively, NRC Ukraine will need to strengthen its internal systems and develop standard operating procedures for partnership management, building on NRC's existing partnership toolkit. Partner capacity building requires inputs across NRC teams, from Finance, M&E, Programmes and others; effective partnership management will require greater internal coordination, partner mapping and risk analysis implemented.
This role requires proactive attitude combined with a diverse set of skills including an understanding of partnership programming in protracted crisis and the ability to collaboratively develop practical field-oriented partnership guidance. The successful candidate will be a strong networker with the ability to explain and share knowledge with a wide range of stakeholders (local non-governmental organisations, governmental institutions and public facilities, universities and others).
Role and responsibilities
Generic responsibilities:
Ensure adherence to NRC policies, handbooks, guidelines and donor requirements
Provide timely and context specific information to internal and external stakeholders
Play an active and strategic role in the humanitarian community to strengthen localization of the response in accordance with the NRC country strategy
Ensure high level of risk management and compliance in strong and reliable partnerships;
Facilitate transition from the delivery of humanitarian assistance and provision of the long-term development assistance to provide durable solution for the internally displaced and conflict affected people;
Prepare and submit periodic and ad-hoc reports to line manager;
Provide specific technical support and capacity building to project staff.
Specific responsibilities:
Support Consortia Coordinator with maintenance of Partner Relationships;
Build relations with a range of partners and work with the partnership team to identify prospective partners and their organizational development needs;
Support and facilitate communication and coordination among partners;
Conducts needs and organisational capacity assessments to determine measures required to enhance partner performance;
Lead on evaluation and organisational assessment of potential partners as per NRC process requirements, ensure timely annual vetting of the active partners and its key personnel using CSI WatchDog, YouControl and other similar software;
Summarise in English Partners' organisational policies, procedures and other documents that are in local language (when necessary);
Provide clarifications and support to partners on how to fill the evaluation forms for organisational assessment;
Act as focal point for contracting and sub – granting related issues to NRC's downstream and lateral partners;
Drafting project implementation agreement and its annexes providing standard information and consolidating inputs from programme and support teams (partners' information, reporting schedule, etc.);
Arrangements of the signatures and approvals for partnership-related documents with internal and external stakeholders;
Work actively with the protection, grants, M&E, finance and support teams to ensure strong mainstreaming of core NRC principles and adherence of minimal standards across downstream and lateral partners;
Provide support to partners in cross – cutting issues (M&E, Finance, Procurement) with capacity building and good operational practices;
Maintain tracking of planned, active and closed partner projects in electronic and hard copy, ensuring all documentation is in place;
Participate in project review meetings and actively follow up on outstanding partnership issues;
Provide input to the development and implementation of NRC Ukraine overall strategy and operational methodology for engagement with public, private, and civil society stakeholders;
Ensure NRC's partnership building approach is in line with the durable solution operational strategy;
Monitor partner's compliance to NRC's and where applicable to specific donor's requirements;
Maintain Partnership Tracker, Stakeholder Mapping Tools and partnership files, monitoring information in scope and updating tools accordingly as a daily routine;
Support NRC Country Office with development and operationalisation of the partnership strategy by flagging bottlenecks in the utilised processes and providing suggestions for the improvement of existing mechanisms;
Other administrative support and assistance as required by the line manager.
Competencies
Professional competencies
Bachelor degree or equivalent in Law, Business Administration, International Development or related field with minimum 3 years of professional experience from working in a humanitarian/recovery/human rights or development contexts;
Experience in sub-grant awarding for NGO and/or international organisations;
Professional knowledge of humanitarian principles and context in Ukraine;
Fluency in English, Ukraine and Russian both written and verbal;
Knowledge of the methodology for background check, due diligence and risk assessments;
Solid understanding of the civil society, governmental and/or business landscape;
Desirable experience in management and/or coordination of project implementation in humanitarian contexts (Protection; Livelihoods and Food Security; WASH);
Ability to work independently and with the team with limited supervision;
Excellent interpersonal skills, including communication (both written and verbal);
Attention to details, organisational skills and discretion with confidential information;
Confident user of the MS Office 365 Apps, online information platforms and other relevant software, e.g. State Company Register, YouControl, CSI WatchDog, etc;
Documented/proven results related to the position's responsibilities, particularly in coordination and networking.
Behavioural competencies:
Planning and delivering results;
Coping with change;
Communicating with impact and respect;
Analyzing
Working with people;
Handling insecure environments
We offer:
Type of contract: till the end of the year with the possibility of extension.
Salary/benefits: According to NRC salary scale, terms and conditions.
Duty station: Severodonetsk, Ukraine.
This position is for Ukrainian nationals only.
For submitting CVs please follow the link.
Please note that we will contact only shortlisted candidates.
NRC retains the discretion to cancel the recruitment.
NRC might review applications before advert deadline, therefore interested candidates are encouraged to apply early.