Провідний фахівець відділу моніторингу та оцінки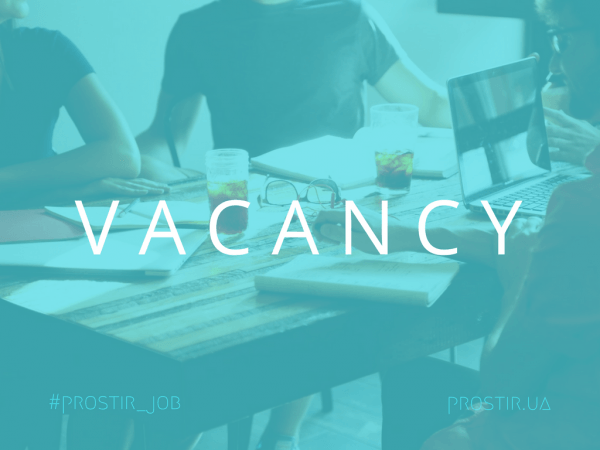 The Norwegian Refugee Council (NRC) is an independent humanitarian organisation helping people forced to flee.
We work in crises across more than 30 countries, providing emergencies and long-term assistance to millions of people every year. We stand up for people forced to flee, advocating their rights.
NORCAP is a global provider of expertise that contributes to solving challenges in the humanitarian, development and peacebuilding sectors. Our ultimate goal is to strengthen the resilience, and protect the lives, rights and livelihoods of vulnerable people and communities
NRC also runs the Internal Displacement Monitoring Centre in Geneva, a global leader in reporting on and advocating for people displaced within their own country.
We are seeking a highly motivated professional individual to join our Monitoring and Evaluation team based in Sievierodonetsk. The ideal candidate will be a university graduate with previous experience working in Information management for an international organization. The IM Officer will support data collection, cleaning, management and visualization. He/She will work closely with the members of the M&E team and core competencies team.
Job description:
Ensure adherence with NRC policies, tools, handbooks and guidelines
Contribute to the design and implement data strategies and systems
Support with the collection, storage, management and protection of data at the country level
Work with internal stakeholders to identify and understand their needs in terms of information products
Promote evidence-based decision-making via customized information products
Prepare information for reporting
Develop, implement, manage and administer databases and related procedures
Investigate and facilitate introduction of new ideas, technology, methods and approaches in order to improve the quality of information management
Contribute to specific protection risks and needs analyses
Contribute to designing of protection response to identified risks and needs
Manage the design, development, maintenance and improvement of program and M&E databases that meet NRC and donor requirements are developed and fully operational during the life of project/program
Manage database officers and ensure the databases are up to date and free of discrepancies and errors
Collaborate with relevant team members to finalize survey questionnaires and XLS coding
Conduct analysis of primary and secondary data, for interpretation and evidence-informed decision making
Assist in enhancing data quality, ensuring data is clean, reliable and valid
Create user-friendly data and information management products and visuals (dashboards, infographics, maps, etc.) for both internal and external consumption
Manage the design, development, maintenance and improvement of program and M&E data management tools (Indicator Tracking Table, M&E Matrix, etc.)
Quality check data collected and conduct trainings with staff to improve data collection
Follow NRC's branding guidelines when creating information products
Adhere to National legislation, EU General Data Protection Regulation, and NRC policies regarding the data security, data protection, and data-sharing
Contribute to donor, internal, and other types of reports; strategy documents, preparing and providing of dashboards, charts, tables, and other visualization methods as required
Extract and analyze information from secondary sources with further processing and representation, if needed
Maintain proper filing structures and backups
Assist in interpretation the data with programme staff
Develop information flow maps
Contribute to development of 'data use plans' Perform any other tasks as requested by M&E Coordinator.
Qualifications:
Experience working in a humanitarian/recovery context
Previous experience from working in complex and volatile contexts desirable
Documented results related to the position's responsibilities
Good written and spoken English
Skills in solving problems
Responsibility, independence, attentiveness, ability to handle stress, diligence Displaying self-motivation and initiative
Degree in computer science, computer engineering, information systems/technology or related discipline (or equivalent work experience)
Proven experience in information management in humanitarian/development context
Proficiency in KOBO, ODK or similar mobile data collection tools including XLS form coding and troubleshooting
Proficient in maintaining databases.
Knowledge of MS Excel, Power BI, Tableau or similar visualization tool
Strong analytical skills with a critical thinking mindset
Ability to work independently as well as collaboratively in a team
Minimum of 3 years of relevant experience
Strong experience with VBA developments
Knowledge of GIS software (e.g. QGIS, ESRI) is desirable.
Personal qualities:
Planning and delivering results
Working with people
Analyzing
Coping with change Handling insecure environments
We offer:
Contract period: 6 months with the possibility of extension
Salary/benefits: According to NRC country policy, medical insurance, training opportunities, 7,5 h. working day
Duty station: Severodonetsk, Ukraine
Please note that we will contact only with shortlisted candidates.
NRC retains the discretion to cancel the recruitment.
For submitting CVs please follow the link: https://23109900.webcruiter.no/Main/Recruit/Public/4261475890?culture_id=en&link_source_id=0