ПРООН в Україні шукає Human Rights Intern (Kharkiv and Mariupol) (OHCHR)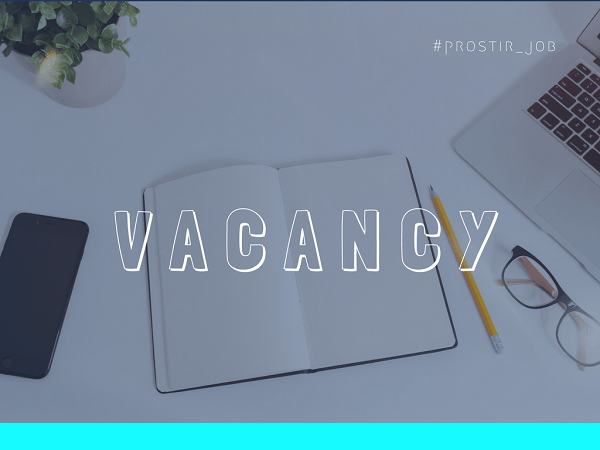 Title: Human Rights Intern (Kharkiv and Mariupol) (OHCHR)
Location: Kharkiv and Mariupol, UKRAINE
Application Deadline: 27-Aug-19 (Midnight New York, USA)
Type of Contract: Internship
Post Level: Intern
Duration of Initial Contract: 6 months
Background
The UNDP internship programme offers an outstanding graduate-level students and recent graduates from diverse academic backgrounds the opportunity to acquire direct exposure to the development issues and a first-hand impression of the day-to-day working environment of UNDP. It is designed to complement development-oriented studies with practical experience in various professional aspects. Interns are not financially remunerated by UNDP.
Objective of the internship: Based in Kharkiv or Mariupol, the intern is expected to assist the UN Human Rights Monitoring Mission in Ukraine (HRMMU) to monitor and report on the situation with human rights in Ukraine. The intern will obtain an excellent opportunity to deepen his/her knowledge about the UN operations in Ukraine, human rights work in the field and ways to convey complex legal issues in simple messages.
Organizational Context
This internship is located with the UN Human Rights Monitoring Mission in Ukraine (HRMMU). In March 2014, at the invitation of the Government of Ukraine and in response to developments in the country, the UN Secretary-General deployed a human rights monitoring team. HRMMU monitors, reports and advocates on the human rights situation in Ukraine with a special focus on the east and Crimea, and the issue of accountability. As the armed conflict in eastern Ukraine escalated, the HRMMU has additionally engaged in protection, advocacy and capacity building throughout the country, including in areas directly affected by the conflict. HRMMU has offices in Kyiv, Donetsk, Mariupol, Kharkiv, Kramatorsk, Luhansk and Odesa. Human rights monitoring for Crimea is done by the teams based in Kyiv and Odesa.
Duties and Responsibilities
Under the direct supervision of the Human Rights Officer, the intern's duties include, but are not limited to:
Contribute to identification of human rights issues/problem areas, emerging and evolving trends of human rights concerns and violations as well as response and capacity gaps, and assist in the development of a strategy to respond to the situation;
Research, collect, document and analyze information pertaining to the human rights situation in the area of assignment;
Provide input and advice on human rights issues as relevant to the mission's work in the geographic area of assignment;
Prepare briefing, interviews notes, analytical documents and contribute to the production of various documentation and reports;
Ensure that all activities are conducted in compliance with relevant standards and methods of work, including for protection and safe handling of information;
Provides support to building and facilitation of key contacts and partnerships to ensure effective dialogue/exchange on human rights issues;
Support coordination with other relevant stakeholders, including regional organizations, in the pursuit of the mandate of the monitoring mission;
Ensure the integration of universally recognized human rights, and the gender dimension, in all activities to be carried out within the area of responsibilities;
Use information management tools developed by OHCHR, including the database;
Other tasks as required.
Impact of Results:
The key results have an impact on coordination activities and fulfillment of HRMMU objectives, activities and outputs, in accordance with human rights situation on the assigned region and area of responsibility.
Competencies
Corporate Competencies:
Demonstrates keen interest in the work of the UN, and of UNDP in particular;
Displays cultural, gender, religion, race, nationality and age sensitivity and adaptability.
Functional Competencies:
Communication;
Teamwork;
Client Orientation;
Understanding of UN/UNDP mandates and specifics of activities;
Ability to handle a large volume of work possibly under time constraints;
Consistently approaches work with energy and a positive, constructive attitude, pro-activity;
Remains calm, in control and good humored even under pressure;
Diplomatic skills.
Required Skills and Experience
Education:
Enrolled student of graduate school programme (second university degree or equivalent, or higher) in law, social/political science, international relations or other relevant area; or
Enrolled student in the final academic year of a first university degree programme (minimum Bachelor's level or equivalent) in law, social/political science, international relations or other relevant area; or
Graduate student within one-year of graduation of any of the above.
Experience:
No professional work experience is required for participation in the Internship Programme.
Language Requirements:
Fluency in spoken and written English, Ukrainian and Russian is required for the internship.
Applicants for internships must submit the following documentation:
UNDP Internship Application form;
Copy of the most recent CV in English;
Letter of motivation;
Letter from his/her University confirming current enrollment and graduation date, if applicable, or copy of a Diploma for graduate students;
Copy of a school transcript;
Endorsement letter or letter of reference from a faculty member.
Disclaimer:
UNDP accepts no responsibility for the medical and life insurance of the intern or costs arising from accidents and illness incurred during an internship. Applicants for internship must therefore carry adequate and regular medical insurance. Medical Certificate of Good Health and Proof of medical insurance for duration of contract must be provided before the internship commences.
Application Instruction: If you wish to apply for this or other positions, please visit UNDP website, section jobs and apply only: https://jobs.undp.org/cj_view_job.cfm?cur_job_id=86963
DEADLINE FOR APPLICATIONS: August 27, 2019