Програмний менеджер з розвитку мереж та коаліцій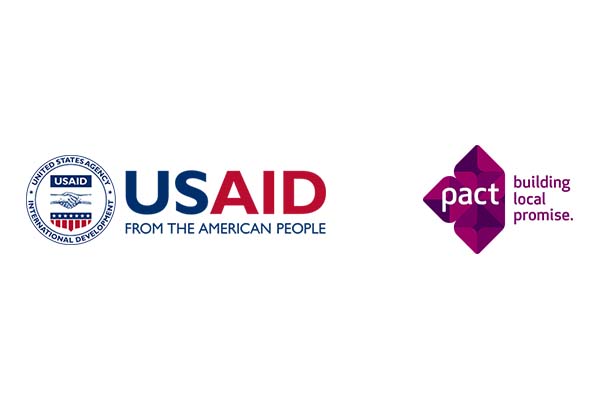 Пакт, Інк. оголошує конкурс на заміщення вакансії Програмного менеджера з розвитку мереж та коаліцій для проекту USAID/ENGAGE (далі – англ.)
Pact Inc. seeks candidates to fill the position of Program Officer (Networks and Coalitions Building) for the USAID/Enhance Non-Governmental Actors and Grassroots Engagement (ENGAGE) activity in Ukraine
Pact is committed to the principle of equal employment opportunity and is dedicated to the fair and equal treatment of all employees without regard to gender, race, color, religion, creed, age, sexual orientation, national origin or ancestry, disability, or marital status. All applications will be treated with the strictest confidence.
Location: Kyiv, Ukraine
Supervisor: Senior Program Manager
Job type: Full Time
Effective Date: ASAP
Duration: one year with possibility of extension
About Pact
Pact is an international development organization with a mission to help build strong communities globally that provide people with an opportunity to earn a dignified living, raise healthy families, and participate in democratic life. Pact achieves this by strengthening the capacity of grassroots organizations, coalitions and networks and by forging linkages among government, business and the citizen sectors to achieve social, economic and environmental justice.
About the ENGAGE activity
Pact seeks candidates to fill the position of Program Officer (Networks and Coalitions Building) for the USAID/Enhance Non-Governmental Actors and Grassroots Engagement (ENGAGE) activity. ENGAGE aims to increase citizen awareness of and engagement in civic actions at the national, regional, and local level. By strengthening civil society's responsiveness to diverse constituencies, the USAID/ENGAGE activity aims to empower citizens to advocate for reform, demand effective implementation, and hold government accountable in the path toward a peaceful and prosperous European Ukraine.
Position summary
Program Officer (Networks and Coalitions Building) is responsible for planning and coordinating program activities, developing and maintaining working relationships with civil society organizations throughout Ukraine, community groups, and other stakeholders. S/he ensures that the ENGAGE activity produces high quality results through partnerships in a timely manner. The Program Officer will work closely with the Senior Program Manager and partner organizations.
Specific duties and responsibilities:
Conduct program activities related to networks and coalitions building;
Proactively search, find and support local, regional and national horizontal CSO networks linked to reforms implementation;
Assist NGOs to build horizontal networks and coalitions on local, regional and local levels to support reforms and ensure civic engagement in coordination with the Senior Program Manager;
In coordination with the Grants Department, assess submitted grant proposals and narrative reports of grantees from the programmatic viewpoint;
In coordination with the Communication Department, assess the development of specific sectors of civil society;
Coordinate direct technical assistance and/or arrange technical assistance to NGO grantees;
Coordinate civic initiatives in various reforms;
Perform other duties as assigned.
Requirements:
An ideal candidate will possess the following characteristics:
Master's degree in a relevant field;
At least 3 years of work experience in the areas of NGOs and outreach activities;
Deep knowledge of civil society organizations in Ukraine;
Deep understanding and knowledge of horizontal networks and coalitions building;
Experience with international donor-funded programs, particularly USAID-funded contracts;
Fluent in English, Ukrainian and Russian;
Excellent organizational skills and ability to manage a complex workload and deadlines;
Excellent communications, writing (including editing) and presentation skills;
Proactive, fast-thinker, and able to work with minimal supervision;
Demonstrated commitment to the goals of ENGAGE.
To Apply:
Please send your CV and cover letter to [email protected] with "Program Officer (Networks and Coalitions Building)" in the subject line by OOB November 10, 2017. Please include at least three contacts of your former supervisors who can provide reference for you. We thank you for your interest. Please note that only short-listed candidates will be invited to interview.