Програмний фахівець в UNICEF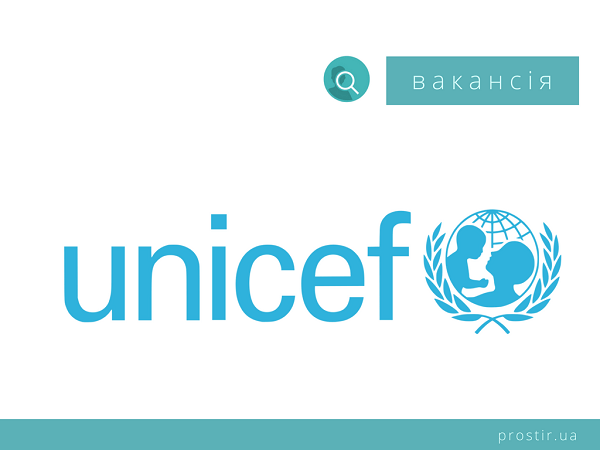 Generic Vacancy Announcement (GVA), NO post: Programme Specialist, NOC (Open to Nationals of Ukraine only)
Locations: Central and Eastern Europe: Ukraine
Work Type : Fixed Term Staff
If you are a committed, creative professional and are passionate about making a lasting difference for children, the world's leading children's rights organization would like to hear from you.
For 70 years, UNICEF has been working on the ground in 190 countries and territories to promote children's survival, protection and development. The world's largest provider of vaccines for developing countries, UNICEF supports child health and nutrition, good water and sanitation, quality basic education for all boys and girls, and the protection of children from violence, exploitation, and AIDS. UNICEF is funded entirely by the voluntary contributions of individuals, businesses, foundations and governments.
This is a Generic Vacancy Announcement (GVA) for  Programme Specialist positions at the NOC level in the UNICEF Ukraine office duty stations (Kramatorsk, Mariupol). Talent Groups (TG) at UNICEF are exclusive lists of pre-vetted highly qualified candidates intended to fast-track recruitment processes as positions become available. After a rigorous selection process, successful candidates will be placed into the NOC Programme Specialist Talent Group for UNICEF Ukraine for a period of 36 months. While placement in the Talent Group does not guarantee a position, it is an important resource for filling vacancies. Candidates placed into the Talent Group will be reviewed when a relevant position becomes available, and if found suitable, are offered Fixed Term Appointments  (FT) or Temporary Appointments (TA) through a direct selection.
Purpose of the Position

You will coordinate and manage the programme commitment of a medium size country programme with a broad range of projects, including programme/project formulation, design, planning and management, with the goal of achieving UNICEF's Organizational priorities.
You will ensure that area or country programmes are supported by knowledge management through data collection and analysis and complete, accurate reporting, and will help prepare the Situation Analysis. You will administer a consistent and transparent monitoring system; help analyze country level socio-political-economic trends and their implications for ongoing programmes and projects; and assist in establishing programme work plans. You will also undertake field visits to monitor and assess programme implementation.
Key Expected Results

Effective knowledge management and system developed and utilized to strengthen area/country programme management.
Situation Analysis prepared/updated, critical programme intervention point/measures identified, and programme work plans/recommendations prepared and incorporated. Programme reports prepared as required.
Programme funds optimally used.
Programme monitoring and evaluations effectively conducted to improve programme performance, and programme status report timely prepared.
Rights-based and results-based programming approach fully incorporated into all phases of programme and projects processes.
Commitment and institutional capacities of the national and local partners effectively gained and established.
Qualifications of Successful Candidate

Advanced university degree in Social Sciences, International Relations, Government, Public Administration, Public Policy, Social Policy, Social Development, Community Development, or other relevant disciplines, with specialized training in conflict resolution
Five years of relevant professional work experience, including international and developing country work experience, in programme design, planning and implementation
Background/familiarity with emergency situations
Fluency in English and local working language of the duty
Competencies of Successful Candidate

Core Values

Commitment
Diversity and inclusion
Integrity
Core competencies

Communication 
Working with people 
Drive for results 
Functional Competencies

Leading and Supervising 
Formulating Strategies and Concepts 
Analyzing 
Relating and Networking 
Deciding and Initiating Action 
Applying Technical Expertise 
Applications submitted through any other websites, emails or other sources will not be accepted and further considered for this position.
While creating your account and filling in your application form, please read the instructions carefully and provide all requested information and supporting documents in order your application is considered for the recruitment case.
Please indicate your preferred duty station(s) in the cover letter.
UNICEF is committed to diversity and inclusion within its workforce, and encourages qualified female and male candidates from all national, religious and ethnic backgrounds, including persons living with disabilities, to apply to become a part of our organisation.
Opening Date Wed Nov 01 2017 09:00:00 GMT+0200 FLE Standard Time
Closing Date Wed Nov 15 2017 23:55:00 GMT+0200