Policy Development Specialist – Performance Management for USAID DOBRE Program/ Спеціаліст з розробки політики – управління діяльністю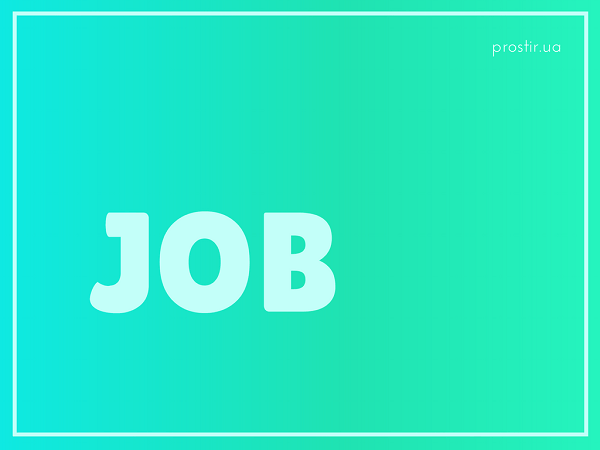 Global Communities, formerly CHF International, is an international non-profit organization that works closely with communities worldwide to bring about sustainable changes that improve the lives and livelihoods of the vulnerable.
Global Communities is seeking a qualified and experienced Policy Development Specialist for the five-year USAID-funded Decentralization Offering Better Results and Efficiency (DOBRE) project. This project will strengthen local governments in newly consolidated communities to effectively manage resources and services that respond to community priorities and improve citizen engagement and oversight in local governance.
ESSENTIAL DUTIES AND RESPONSIBILITIES:
The Policy Development Specialist-Performance Management will support and coordinate activities related to DOBRE's Objective 1.4 Legal Enabling Environment for Effective Local Government Improved.  Mainly, it will help design and implement the performance management activity. 
SPECIFIC RESPONSIBILITIES:
Work closely with Policy Development Expert to support aspects of policy development, establishing an enabling environment for local governance, and working with oversight Ministries on establishing a more effective role in the decentralization system
Help organize events, workshops and public activities related to policy development activities
Work collaboratively with other project components to meet overall program objectives.
Help prepare required reports on Policy Development Activities
Participate in the development of the annual work plan
Support capacity building within relevant government ministries, and the Verkhovna Rada to analyze and develop legislation and regulations in a participatory manner
Research and draft policy briefs to stimulate public and private sector dialogue.
Organize policy and regulatory dialogue events in concert with project partners.
Assist the Expert in writing scopes of work for needed STTA assistance and then support supervising their work
Communicate with partners, stakeholders and program beneficiaries, disseminate program updates and collect input.
Organize and maintain files and records for the Policy Development component.
Coordinate with other technical components to aid cohesion among program interventions.
Draft program highlights, summaries, and weekly reports.
Assist with any other duties as required by the Supervisor.
Manage project activities related to performance management, including:
- Conducting workshops to develop program measures,
- Work with Ministries and CCs to integrate use of program measures,
- Help MCTD monitor implementation of the performance management system and evaluate its effectiveness,
Knowledge, Skills and Abilities
Understanding of performance measures
Understanding of decentralization and local governance concepts
Experience with group facilitation
Ability to develop and deliver capacity building/training
Strong research skills
Ability to establish strong working relationships with national government officials, local government associations, local government officials, civic leaders, media, and other key stakeholders in the policy process.
Relevant experience in policy development,.
Ability to read and interpret legal documents, and communicate with others as necessary to perform job duties effectively.
Must have Professional level English ability – both written and oral.
Professional-level Ukrainian written and oral skills.
Strong team player.
Excellent communication skills.
QUALIFICATIONS
At least 5 years of experience in policy development or related field
At least 5 years training/facilitation experience
Understanding of local governance and decentralization in Ukraine
EDUCATION and/or EXPERIENCE 
Master's Degree in public administration, public policy, political science, or related field or additional 3 years of relevant experience.
WORKING CONDITIONS 
Able to sit at a computer and operate a keyboard, for extended periods of time. Must be able and willing to occasionally travel domestically to regional offices and program sites.
Interested candidates are asked to submit their CVs and Covers Letters to [email protected]g by COB Friday, June 12, 2020, indicating position title in the subject line.
No telephone enquiries.
Only shortlisted candidates will be invited.