Mediа Development Expert&Trainer
ЗАВЕРШЕНО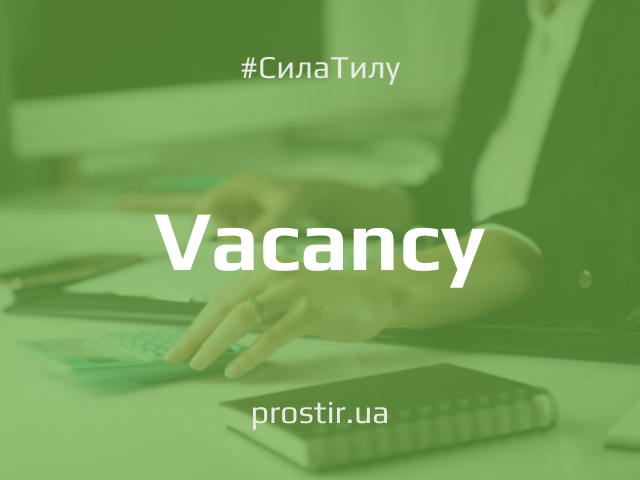 Chemonics International Inc. is looking for a qualified professional to fill the position Media Development Expert&Trainer
Background:  
The United States Agency for International Development in Ukraine (USAID/Ukraine) has awarded Chemonics International a contract ("USAID Democratic Governance East Activity") to support USAID/Ukraine's objectives of promoting inclusive civic identity, common civic values, and a unified Ukraine by addressing the divisive impacts of Russia's aggression, cases of far-right Ukrainian nationalism, and the consequences of ongoing armed conflict through increased citizen participation, improved service delivery and more responsive governance. The Ukraine Democratic Governance East Activity's (DG East) purpose is to "to strengthen the connection and trust between citizens and their government in Eastern Ukraine" and methodology is to (1) [develop] greater acceptance of a shared civic culture based on common values and understandings, and (2) increase participation to improve Ukraine's governance and reform processes and help to resolve community problems. Activities across the two objectives are implemented across five project offices: Kyiv, Kramatorsk, Severodonetsk, Mariupol and Kherson.
The city of Mykolaiv is also in the focus of DG-East project. Since the beginning of Russia's full-scale invasion in Ukraine, the city has become the closest to the frontline Ukrainian government controlled regional center. Every day the city suffers from air raids and artillery attacks, which destroy housing and municipal infrastructure. Despite this, Mykolaiv receives refugees from the occupied and war-torn territories of Kherson, Zaporizhzhya, Donetsk and Lugansk regions. The city provides temporary shelter to all IDPs, provides temporary housing, food and necessary administrative services. In addition, the city has also become a logistics hub for humanitarian and military cargo. This was facilitated not only by the frontline location of the city, but also by the fact that Mykolaiv developed as an industrial center and port, which caused the presence of a significant number of premises like warehouses and storage in the city.
The frontline location of the city also determines that Mykolaiv has become one of the "entry points" to the territory where hostilities are ongoing. This caused that journalists began arrive to the city to perform editorial tasks in the front areas. New circumstances had a definite effect on the conditions of journalistic activity in the city. Martial law dictated new requirements for the content and type of information messages, set a number of restrictions on the disclosure of information disseminated in the Ukrainian local and national as well as in foreign media, changed key speech narratives and restrictions to ensure information and cybersecurity of Ukraine's media space.
Responding to the challenges of martial law, the community of Mykolaiv city, in particular the independent journalistic community, the City Council and civil society initiatives, came up with a joint initiative to create a crisis media center (CMC) in Mykolaiv. The purpose of the CMC is to create a platform for joint work of journalists of state and independent media, which will help to coordinate journalists' work in frontline areas and provide informational support to national and foreign journalists who have arrived to perform editorial tasks. In addition, the CMC will have an equipped space for journalists from different media to work together, which will be available for creation their own media content and events in wartime. In peacetime, the CMC will be used also for conducting public events and promoting and maintaining participatory democracy processes. At peacetime the CMC's capacity will be used to provide students of journalism with a basis for practice. DG East supports this initiative of Mykolaiv city community and promotes the creation of CMC.
Purpose of Assignment:
As part of organizing emergency assistance to the Mykolaiv City Community in countering the affects of Russia's unprovoked invasion DG-East will support Mykolaiv and region media representatives in creating Crisis Media Center (hereinafter – CMC). CMC will unite media actors from different types of media – state-controlled and independent. CMC will become the common space for their work, public events and networking. All CMC residents will be engaged in training events, which aim to strength their capacity in journalism, news-making and countering propaganda. To assist CMC residents at the first stage of establishing the CMC DG-East is looking for a mentor, who will support CMC establishment processes and provide training events for the residents.
As part of the activity, the Mentor will provide coordination and support services for offline training sessions, if allowed by the martial law and COVID-19 rules in Mykolaiv city and region for the duration of the training. In case of tightening the regulations, training will be held online.
Detailed Tasks:
The mentor will assist the establishment of Crisis Media Center in Mykolaiv and local media representatives during the first stages of CMC operation, which includes:
participation in process of creation CMC internal policies
participation and mentoring in CMC ongoing processes
conducting the training sessions for Mykolaiv local media representatives
assistance of local media representatives in creation infohub for national and foreign journalists
conducting the survey of media centres creation and operating
preparing the recommendation for creation and publishing of different types of media materials
Deliverables:
Curriculum for media trainings in below mentioned topics:
Fact-checking, recognition of fakes and countering propaganda
Rules of journalist work with resources of information (opinion leaders, newsmakers, witnesses, other media)
Journalism standards compliance
Storytelling about tragic events of war, defenders and hostilities participants
Features in work with social media and messengers in war time
Conducted trainings for local journalists and other press offices representatives
Consolidated tables with data on the results of the conducted trainings for each training separately
Monthly report on provided assistance to local media representatives
A final report of up to five pages with a detailed description of each stage of implementation, difficulties, consequences, formulated recommendations for the participants of the training.
Analytical report on conducted survey of relevant experience within Ukraine and abroad.
Concept of Crisis Media Center work (processes description, regalement and compliance policies).
Recommendations on how to organize the Crisis Media Center work due to the martial law requirements.
Experience:
Education in journalism, public studies or communications is required
At least 10 years of experience in journalism
Experience in war journalism will be an advantage.
Proven experience in establishing new media entities (media centers and media outlets).
Proven experience in support and organization of studies.
Proven experience in mentoring media staff and facilitating networking.
Similar successful projects implemented for international donor organizations will be an advantage.
Ability to write in English and Ukrainian documentation appropriate for the named deliverables in a concise and clear manner.
Demonstrated excellent communication skills.
Awareness of regional context in Mykolaiv region and martial law.
Supervision and Reporting:
Supervision to be made by the DG East Activity Implementation Manager (Kherson). Final deliverables to be approved by Kherson Regional Director.
Level of Effort:
A total of 80 days of LOE including regional travel days to Mykolaiv (up to 10 working days), if needed and permitted due to martial law and COVID-19 restrictions.
Duty station:
During ongoing active war, the Media Development Expert&Trainer will work remotely.
Timeframe:
The timeframe for this assignment will be August 1, 2022 – December 30, 2022.
APPLICATION INSTRUCTIONS:
Interested and qualified candidates should send their CV to [email protected] with Media Development Expert&Trainer  listed in the subject line by August 8, 2022. Candidates must ensure that CV does *not* include a photograph, date of birth and/or marital status information.
No telephone inquiries, please. Candidates will be considered on a rolling basis, and only finalists will be contacted.
Chemonics is an equal opportunity employer and does not discriminate in its selection and employment practices on the basis of race, color, religion, sex, national origin, political affiliation, sexual orientation, gender identity, marital status, disability, genetic information, age, membership in an employee organization, or other non-merit factors.