MEAL OFFICER / Менеджер(-ка) з моніторингу та оцінювання
ЗАВЕРШЕНО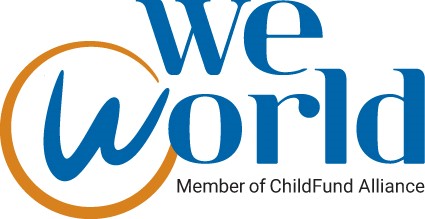 Position: MEAL officer (Project: Emergency multi-sectoral assistance to vulnerable populations affected by the conflict in Kyivska Oblast)
Reporting Relationship: Local Coordinator, Project Manager
Coordination with: CVA (Cash and Vouchers Assistance) and Protection WeWorld experts, Field officers.
Location: Ukraine, Kyivska Oblast, Municipality of Irpin
Type of contract: a first 2 (two) month collaboration contract subject to verification of the achievement of specific objectives (these objectives will be agreed together with the Line Manager); a second collaboration contract of 4 (four) months renewable, following the positive evaluation of the first two months of the contract.
Deadline: 28 August 2022 before 23:59 pm Kyiv time
Starting date: ASAP
Gross Salary: to be defined according to the candidate's profile
 WORKING CONTEXT
Intense hostilities since the outbreak of the war in Ukraine on 24 February have left at least 17.7 million people in need of humanitarian assistance and protection, an increase of around 2 million people compared to April. 7 million people are currently displaced inside Ukraine (OCHA Report 8 August 2022). WeWorld-GVC took action immediately in March 2022 opening an office in Lviv in order to provide humanitarian assistance to the displaced population and to cope with the emergency. WeWorld-GVC is coordinating the response with local authorities and partners, INGO and UN Agencies. Supporting people during the harsh cold season is one of the priorities during the months ahead on which WeWorld is driving its effort to expand the assistance towards Kyiv and the surrounding towns.   
PURPOSE OF THE ROLE
The MEAL Officer will operate through the new establish WeWorld-GVC Kyiv office under the direct supervision of the Local Coordinator. She/he will guarantees adequate monitoring, evaluation, and learning of the project implemented in the Kyivska Oblast, Municipality of Irpin. She/he will oversee the accountability measures in the project, ensuring compliance with WeWorld standards.
MAIN RESPONSIBILITIES
Establish and maintain a project information management system extended to all project partners in accordance with the rules of the donors. Ensure exchange of information and compliance with data quality standards;
Ensure that the project has: the Monitoring and Evaluation Plan, an Indicator Tracking Matrix, a Post Distribution Monitoring system and the necessary tools for data collection and analysis;
Collaborate with the Project Manager of the implementing partner to ensure that the MEAL system is adequate for data collection and capitalization of the experiences and their internal/external sharing;
Guarantees that all information related to the MEAL system necessary for reporting purposes is available within the useful deadlines;
Guarantees compliance with data protection standards and compliance with entire/external rules and regulations, throughout the project cycle;
Maintain regular contact with the project partner to supervise the quality of the data collection and monitoring activities carried out by the partner, intervening to support the partner staff on MEAL activities.
Contribute to the design of adequate tools for post-distribution monitoring activities in the field;
Carry out post-distribution monitoring activities in the field, applying the tools on one to one basis
Support and train the partner on the use of data collection tools – especially digital ones;
Develop functional data models for tracking performance measures;
Provide timely and accurate data and information, updating the internal tools established within the clusters coordination mechanism;
Make field visits on a regular basis.
QUALIFICATIONS, EXPERIENCES AND SKILLS REQUIRED
Mandatory:
Degree in Economics, Statistical Sciences, Social and Political Sciences or equivalent, with a focus on courses with a statistical orientation;
Familiarity with data analysis and their visualization, both with ad hoc views and in dashboards, created with Excel, PowerBI and similar;
Excellent knowledge of the Ukrainian language
Fluent in written and spoken English
Ability to work under pressure and ability to develop and work within a team
The capacity and willingness to be extremely flexible and accommodating in difficult and sometimes insecure working circumstances
Experience of and commitment to working in general humanitarian projects context
Desirable:
Minimum 1 year of experience as a Monitoring and Evaluation (M&V) officer
Experience in the humanitarian and cooperation field
Knowledge of the United Nations cluster system
Experience in Cash Assistance and Post-distribution monitoring interventions. 
Please attach your updated CV and Motivation Letter in English and send to [email protected], mentioning in the subject of the mail MEAL_UKR
About WeWorld
WeWorld is an Italian secular and independent organization working since 1971 in international cooperation and humanitarian aid and is an Italian member of ChildFund Alliance – a global network for the protection of children's rights. Present in 29 countries with 128 projects, WeWorld operates in the following areas of assistance: human rights (gender equality, prevention and combating violence against children and women, migration), humanitarian aid (prevention, emergency relief and rehabilitation), food security, access to water, health and hygiene, education, global citizenship education, quality teaching and international volunteering.
WeWorld works mostly with girls, boys, women and youth, actors of change in every community for a fairer and more inclusive world. Supports people overcoming emergencies and guarantees a life with dignity, opportunities and a better future through human and economic development programs, in the framework of the 2030 Agenda. Joining the WeWorld team means being part of the development of a dynamic organization where the contribution of each staff member is promoted and valued, working together towards the collective achievement of shared goals and vision.