Local Evaluation Consultant (Youth Work in Territorial Communities) for effectiveness evaluation and lessons learned report development for USAID DOBRE Program/ Консультант з оцінки результативності (молодіжна робота в територіальних громадах) та підготовки звіту про отримані уроки для Програми USAID DOBRE
ЗАВЕРШЕНО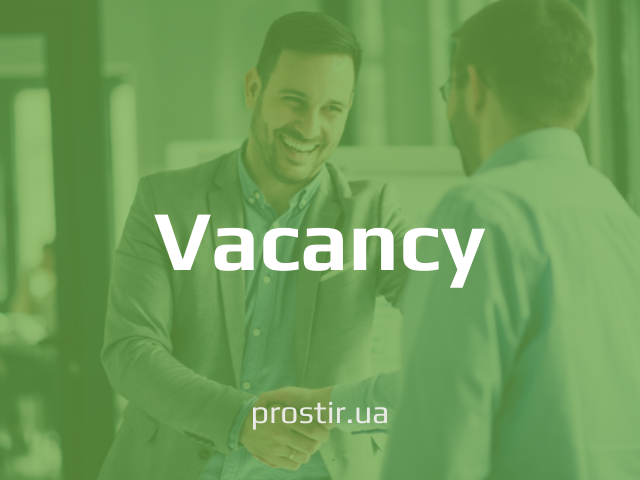 Global Communities is seeking qualified short-term consultants for USAID-funded Decentralization Offering Better Results and Efficiency Program (DOBRE):
POSITION:                                           Local Evaluation Consultant (Youth Work in Territorial Communities) for effectiveness evaluation and lessons learned report development for USAID DOBRE Program
PERIOD OF PERFORMANCE:             6 months
LOCATION OF PERFORMANCE:         Kyiv, territorial communities located in Chernihiv, Chernivtsi, Dnipropetrovsk, Ivano-Frankivsk, Kharkiv, Kherson, Kirovohrad, Mykolaiv, Ternopil and Zaporizhia Oblasts
LOE (Level of Effort) DAYS:                40 days.
TERMS OF REFERENCE
DOBRE Program Description Background and Design
Global Communities is implementing the USAID funded Decentralization Offering Better Results and Efficiency (DOBRE) program in Ukraine.  Launched in 2016, the program is helping leaders of newly formed Consolidated Communities (CC) to effectively manage resources, increase the quality of public services, stimulate local economics, and improve citizen engagement. DOBRE has helped communities in guiding community stakeholders through a participatory strategic planning process that engages citizens, identifies issues, allocates resources, and creates and implements programs that address priority needs of the communities.
The USAID Program, "Decentralization Offering Better Results and Efficiency" (DOBRE), is a six-year program, implemented by Global Communities and funded by the United States Agency for International Development (USAID). DOBRE is working to help consolidated communities (CCs) in Ukraine to meet the challenges and seize the opportunities that decentralization brings, by improving their local governance and increasing the engagement of their citizens in policy- and decision-making. Areas of support include strategic planning; financial management; public service delivery; local economic development; and gender- and youth-responsive policies. DOBRE is also working to foster linkages and cooperation across CCs. Partners with Global Communities in the DOBRE Program Consortium include the Ukrainian Crisis Media Center (UCMC); SocialBoost; the Foundation in Support of Local Democracy (FSLD/FRDL), the Malopolska School of Public Administration at the Krakow University of Economics (MSAP/UEK), Poland; and the National Democratic Institute (NDI).
The USAID DOBRE Program is working closely with 100 CCs in 10 Oblasts of Ukraine: Dnipropetrovsk, Ivano-Frankivsk, Kharkiv, Kherson, Kirovohrad, Mykolayiv, Ternopil, Chernivtsi, Chernihiv and Zaporizhzhia.
Scope of Work and Deliverables
DOBRE Program includes the component "Youth Work in Territorial Communities". The performance of this component aimed to provide support to local DOBRE partner territorial communities in the institutionalization of youth work: (1) training of youth workers, (2) strengthening the capacity of youth councils, (3) implementation of youth projects, (4) youth empowerment activity.
Based on the results of its work, DOBRE plans to publish a series of studies on the results, lessons learned, and recommendations on the implementation of key instruments and practices. The effectiveness of DOBRE's efforts in youth work development will be one of the main areas of evaluation.
The Evaluation Consultant should be able to complete the following Tasks:
To evaluate the effectiveness and to capture findings and insights from the DOBRE program activities related to the support of youth engagement mechanisms in territorial communities and the development of youth work, which can be recommended for implementation and application by local communities, local executive authorities, Ministry of Youth and Sports. These findings, insights, practices could be the basis for the establishment of youth work in territorial communities in the context of decentralization and in accordance with the requirements of the legislation on the basics of youth policy.
Objectives and scope of the evaluation
The overall objectives of evaluation: (1) to determine the effectiveness of the performance under the component "Support of youth engagement mechanisms" of the DOBRE Program; (2) to capture main processes/results/approaches that were critical for achieving outcomes and (3) to learn about some of the effective ways in which DOBRE achieved those results.
The specific objectives:
to provide an independent evaluation of the effectiveness of the implementation of the DOBRE program component "Support of youth engagement"  in the territorial communities-partners of the DOBRE Program;
to capture and describe key findings, ideas, best practices related to the institutionalization of the youth worker, the capacity building of youth councils, and youth engagement, youth empowerment in the territorial communities-partners of the DOBRE Program;
to identify key lessons from the past and current activities of the DOBRE Program within the component "Support of youth engagement", provide clear and practical recommendations to territorial communities, youth workers on the application and adaptation of positive experiences, ideas, and practitioners.
Scope of evaluation
The evaluation will cover DOBRE Program activities under the component "Support of youth engagement" (training and institutionalization of youth workers, capacity building of youth councils, youth projects implementation, and youth participation) in 100 territorial communities during 2017-2022.
Evaluation criteria and evaluation questions
The evaluation will be based on finding answers to the number of questions using the effectiveness evaluation criterion:
To what extent have the intended component "Support of youth engagement" outcomes been achieved?
To what extent has changed in the organization of youth work in territorial communities?
What models, practices, approaches of youth work in territorial communities are the most effective?
What youth engagement tools at the local level have worked most effectively and best?
What are the key challenges for youth engagement at the territorial community level?
What lessons learned from the DOBRE Program should be taken into account when organizing youth work at the level of territorial communities?
Methodology and approach
The consultant should a case-based approach to illustrate changes and successful results, including in detailed descriptions of what were specific ways for achieving the successful results and important context details, as well as the potential of increasing youth engagment, youth empowerment at the local level. This 'how we learned to do it' focus in presenting program results will be helpful for future scaling up of the project experience in Ukraine. The evaluation will be based on a participatory design that is expected to include quantitative and qualitative data collection methods
Therefore, the evaluation consultant should ensure the process of the relevant data sources, apply relevant data collection methods, tools, and procedures, adhere to ethical standards for data handling and use of personal data, and carefully analyze the qualitative and quantitative data obtained.
Key audiences for the report will be:
GC headquarters
USAID
Other donors working in Ukraine on decentralization and youth work
Youth workers
Ministry of Youth and Sport
Local authorities
Researchers Experts and academicians
Evaluation process, work plan, deliverables and indicative timeframe  
The following steps are foreseen with required deliverables and proposed timelines
Task 1. Desk review of background documents (familiarization with the program, its objectives, beneficiaries, partners and progress reports, project documents on youth engagement and empowerment tools implementation in territorial communities, program-monitoring data). Information and necessary documents will be provided by the technical experts of the Kyiv office of Global Communities. Estimated LOE – 2 working days.
Task 2. Develop an Inception Report detailing the evaluation strategy and methodology, including data collection and analysis. The inception report should include data collection tools (survey questionnaires, a focus group guide, in-depth interview questionary, etc.). Questionnaires should be developed for three categories of respondents: for local government officials of territorial communities-partners of the DOBRE Program, experts of the program and consultants, and representatives of implementing partners of the DOBRE Program, youth workers, members of youth councils. The minimum expected result is an inception report of at least 15 pages. Estimated LOE – 3 working days.
Task 3. Field phase. Conducting interviews with key informants by telephone (via Skype, Zoom, Teams, etc.) or focus group discussions with representatives of beneficiaries, stakeholders, youth workers, youth activists, DOBRE Program implementing partners. Creating and maintaining a database of respondents and key informants interviewed or involved in focus groups, indicating the amount of data to be agreed with the DOBRE Program. Ensuring storage of transcripts, short transcripts of interviews, and focus groups. When planning and organizing interviews, focus groups need to ensure equal representation of all 10 oblasts in which the activity was carried out, as well as different types of territorial communities (rural, urban, population, size, etc.). Study visits to selected territorial communities (provided that there are no restrictions at that time due to the state of the COVID pandemic). The minimum expected result is a database of in-depth interviews, focus groups, and a briefing for specialists from the Global Communities office in Kyiv about findings. Estimated LOE – 20 working days.
Task 4. Preparation of the first edition of the report. The draft report, in addition to the general part, must contain the following parts:
Lessons learned and success stories – information about lessons learned, including new knowledge and experience in specific circumstances and in relevant situations in local communities. Particular attention should be paid to describing best practices and success stories of institutionalization and organization of youth work in the territorial community, as well as opportunities for their dissemination outside the program. At least 10 success stories are expected to be identified.
Findings and Conclusions – this part should be presented on the basis of a careful analysis of the identified data, defined outcomes, specific achievements of the DOBRE Program. Conclusions should be based on evidence and logically related to evaluation objectives and evaluation questions.
Recommendations – This section should seek to provide very practical, feasible recommendations. The recommendations will be specifically supported by the evidence and linked to the findings and conclusions around key questions addressed by the report. This recommendation can be used to have better achieved the project's goals in the future or in future programming, or in similar projects, which support youth empowerment and youth work.
The minimum expected result is an inception report of at least 25 pages. Estimated LOE – 10 working days.
Task 5. Preparation of the final version of the report. The first version of the report will be reviewed by DOBRE management and program experts. The consultant will finalize all recommendations and make the necessary changes to the document, and the final report will be updated in accordance with the comments and recommendations. The minimum expected result is the first edition of the report of at least 25 pages. Estimated LOE – 5 working days.
COORDINATION and REPORTING
The Evaluation Consultant will closely coordinate their work with DOBRE Citizen Engagement Team and report to DOBRE Citizen Engagement Expert Specialist or Citizen Engagement Officer. Each activity mentioned in the contract should be planned and approved in advance.
THE SELECTION PROCESS:
Global Communities will select consultants based on meeting the following criteria:
At least 2 years' experience as an evaluation consultant/expert and knowledge in the field of evaluation of projects, programs, research.
Experience as evaluation consultant/expert in international technical assistance projects evaluation will be an added advantage.
Understanding of decentralization processes and youth policy, youth work.
At least a Master's degree (sociology, law, public administration, management, social work, and/or other relevant fields of knowledge).
Ability to search, process, and analyze information from various sources, work with large amounts of information.
Ability to plan and ensure the evaluation of project performance.
Ability to prepare and present analytical materials, reports.
Ability to work in a team, plan and manage time.
Creativity, initiative, oriental on results, responsibility.
To apply please send your CV as well as cover letter with summary of your experience as described above to [email protected] indicating "Evaluation Consultant. Youth Work" in the subject line by December 16, 2021.
Only applicants selected for interviews will be contacted. No telephone inquiries will be accepted.