Lead Consultant on Guide Development/ Провідний консультант для розробки регіонального технічноuго керівництва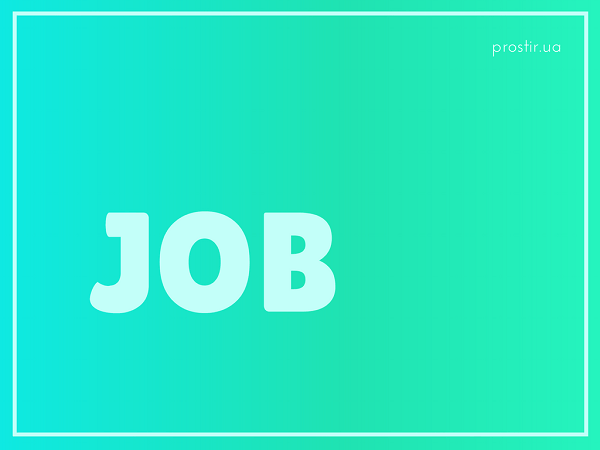 Individual Consultant on preparation of a regional technical guide on multisectoral accountability in aspects of the participation of civil society and communities
About TB Europe Coalition (TBEC)
Established in 2009, TBEC is a regional advocacy network of civil society organizations and individuals from across the World Health Organization (WHO) Europe region, comprising Western and Eastern Europe, Caucasus and Central Asia. The network aims to strengthen the role of civil society within the regional response to TB, and ensure political and financial commitments to end TB.  Currently TBEC has more than 200 members from more than 30 countries in the region. In 2017, TBEC was registered as a legal entity in the Netherlands to step up its regional and national advocacy, capacity building and support to country-led TB advocacy initiatives. The TBEC Secretariat is located in Kyiv and responsible for the coordination, communication, administration, programmatic and policy management of the network. 
Background information on the project:
The project is financed by the Eurasian Harm Reduction Association and aimed to foster civil society and affected communities' involvement in the implementation of multisectoral accountability framework on Tuberculosis (MAF-TB) and MAF-TB checklist in its aspects of involvement of civil society and TB affected communities in TB response.
Objective of the assignment:
The purpose of the activity is to prepare regional technical guide on multisectoral accountability in aspects of the participation of civil society and communities, in English and Russian.
Scope of work/Expected outcomes:
Development of the structure of the technical guide: content, goals and objectives of each section
Preparation of a list of key international documents governing the TB response measures, which can serve as a starting point for enhancing the meaningful participation of CSOs and communities in TB control and multisectoral accountability processes
Development of an algorithm for CSO actions to strengthen and facilitate national processes of multisectoral accountability at the country level (cooperation with NTP, MOH, CCM, etc.)
Development of an example of a general term of reference for the work of groups / platforms to facilitate multisectoral accountability processes
Preparation of recommendations on the implementation of WHO multisectoral accountability tools in aspects of assessing the significant involvement of CSOs and communities in the country TB response, including accountability processes
Making recommendations to highlight the role of CSOs and communities in preparing annual country reports on TB progress
Preparation of the technical guide, in English and Russian, in the print-ready form, and presentation of the material at the TBEC regional webinar.
Duration of the assignment and remuneration provisions:
The work is expected to start after signature of the specific agreement for individual consultancy services.
The duration of agreement is August 15 – November 15, 2020.
Remuneration will be paid in US Dollars, so Consultant shall have a USD bank account.
Consultant is solely responsible for determining his/her tax liabilities and for the payment of any taxes and/or duties, in accordance with local or other applicable laws.
Qualification requirements:
Individual Consultant, providing consultancy services, is expected to have a strong background in TB and civil society, as well as good understanding of overall context of the TB programs specific to the country(s) environment.
Consultant should meet the following qualifications:
Experience/Knowledge
Educational background in public health, health policy epidemiology, public administration and in other relevant fields (or commensurable working experience);
Knowledge and understanding of the national and regional responses to TB, particularly on WHO recommended strategies for people-centred TB care in the EECA region;
Understanding of TB epidemiology, TB policies and interventions, and health systems in the country;
Understanding of the policy context of the EECA region, particularly on transition to people-centered models of TB care; communities, rights and gender; and multisectoral accountability processes
Familiarity with the civil society and TB affected communities' actors in the country and the country-specific social context they operate in;
Proven experience in developing recommendations for people-centred TB approach and public health interventions;
Experience of providing consultancy services under regional projects is an asset.
Skills
Ability to formulate conclusions, and recommendations for strengthening TB prevention, care and control activities and intersectoral cooperation between TB stakeholders;
Good writing and reporting skills (in English and Russian);
Cultural-sensitive communication skills;
Ability to work independently and respond to feedback in a timely and professional manner;
Proven ability to meet deadlines.
Languages
Knowledge of English and Russian is required.
Conditions:
Individual consultants are invited to submit the expression of interest for the consultancy services mentioned above.
TBEC offers the following type of cooperation:
Consultancy Agreement with an Individual Consultant/Expert. Consultant is solely responsible for determining his/her tax liabilities and for the payment of any taxes and/or duties, in accordance with local or other applicable laws. Remuneration will be paid in US Dollars, so Сonsultant shall have a USD bank account.
The contract will be awarded on the competitive basis to a Consultant/Expert with the highest qualifications and meeting all requirements described in Terms of References (ToR[1]). Consultant will be evaluated based on the qualifications.
Consultancy fee for a given assignment will be based on the cost of the final product and will be negotiated with a Consultant/Expert with the highest evaluation results.
Your expression of interest should contain the following documents:
CV with proven experience and qualifications (in Eng, not more than 5 pages).
Motivation letter (in Eng, not more than 2 pages), clearly describing existing experience in the area of the proposed assignment
All documents for expression of your interest should be submitted electronically to Anna Medvedenko, Administrative Officer, TBEC, at the following address 

[email protected]

The deadline for receipt of your expression of interest by e-mail indicated in paragraph 5: August 19, 2020, 6 PM, Kiev time. Late proposals will be rejected.
[1] All the short-listed Consultants/Experts will be included in the TBEC Consultancy pool for potential future cooperation according to the Consultants' expertize.