Координатор відділу інформування, консультування та правової допомоги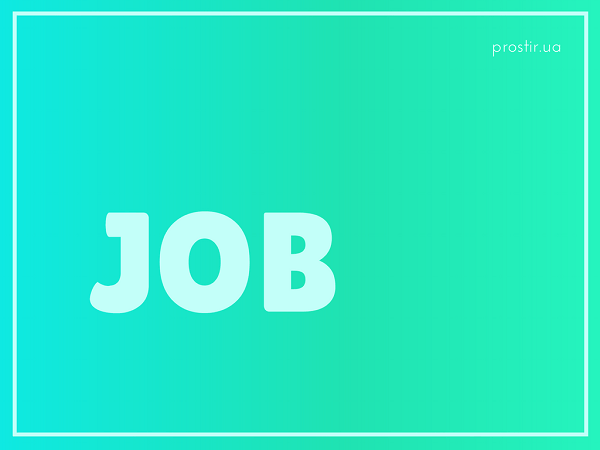 The Norwegian Refugee Council (NRC) is an independent humanitarian organisation helping people forced to flee.
We work in crises across more than 30 countries, providing emergencies and long-term assistance to millions of people every year. We stand up for people forced to flee, advocating their rights.
NORCAP is a global provider of expertise that contributes to solving challenges in the humanitarian, development and peacebuilding sectors. Our ultimate goal is to strengthen the resilience, and protect the lives, rights and livelihoods of vulnerable people and communities.
NRC also runs the Internal Displacement Monitoring Centre in Geneva, a global leader in reporting on and advocating for people displaced within their own country.
NRC Ukraine is looking for an ICLA Coordinator (Legal aid) to join our dynamic and friendly team in Severodonetsk, Ukraine.
This is an exciting opportunity for an enthusiastic ICLA Coordinator (Legal aid) who is willing to establish the system of local paralegals in the communities along the contact-line in Eastern Ukraine.
Based within the ICLA (Information, counselling and legal aid) department with reporting line to ICLA Project Manager, you will manage the team of lawyers based in Severodonetsk and Kurakhove.
Job description:
Establish and successfully implement the process of identification paralegals candidates;
Present a Workplan for activities with clearly identified and achievable indicators, activities and modalities of intervention.
Plan and supervise the work of the subordinate staff to achieve targets set;
Take the overall responsibility of liaising and communicating with local authorities, Free legal aid centres, Partners, other key stakeholders, including humanitarian and development actors with regards to implementation of the Network activities. Be able to ensure the buy-in of the local authorities and other relevant actors in targeted locations.
Plan and facilitate the capacity-building activities of paralegals as a part of the Workplan, conduct the capacity-building activities according to the plans, project documentation and budgets;
Supervise the procurement process for assets, monthly fees and payments connected to the activities in accordance with the plans, project documentation and budgets;
Develop a transition plan for the activities to be transferred to local capacities after the respective projects' end/the ICLA phase-out process is completed;
Conduct field visits to the targeted locations and respective field offices to monitor the implementation of the activities;
Maintain the Volunteer agreements/Paralegals MoU system and secure it being correspondent to both NRC Standards and national legislation;
Monitor, analyse and document issues of concern arising during the casework with beneficiaries
Contribute to the proposals writing and budgets drafting process;
Represent ICLA project in various coordination forums and working groups;
Prepare, organize and facilitate trainings, workshops, webinars and other events according to the plans/requests;
Any other duties that can be assigned will be discussed during interview process with HR Manager and detailed Job description will be shared with the pre-selected candidates.
Qualifications:
High education, preferably with background in law or another relevant field 
2 year experience from working in a humanitarian/recovery/development context on the similar position is an advantage
Management experience (including indirect and remote management), good personnel management skills
Fluency in English, both written and verbal
Fluency in Ukrainian and Russian language
Proficient reporting and analytical skills
Excellent liaison, networking and communication skills
Experience working with local partners would be an advantage.
Personal qualities:
Handling insecure environments
Managing resources to optimize results
Empowering and building trust
Managing performance and development
Planning and delivering results
Initiating action and change
Influencing
Strategic thinking.
We offer:
Contract period: 12 months with the possibility of extension
Salary/benefits: Competitive salary, training opportunities, medical insurance, 7,5 h. working day
Duty station: Severodonetsk, Ukraine
Applications will be considered on a rolling basis.
Please note that we will contact only with shortlisted candidates.
NRC retains the discretion to cancel the recruitment.
For submitting CVs please follow the link – https://23109900.webcruiter.no/Main/Recruit/Public/4292763167?culture_id=en&link_source_id=0