Консультант з інституційного розвитку в Міністерство інфраструктури України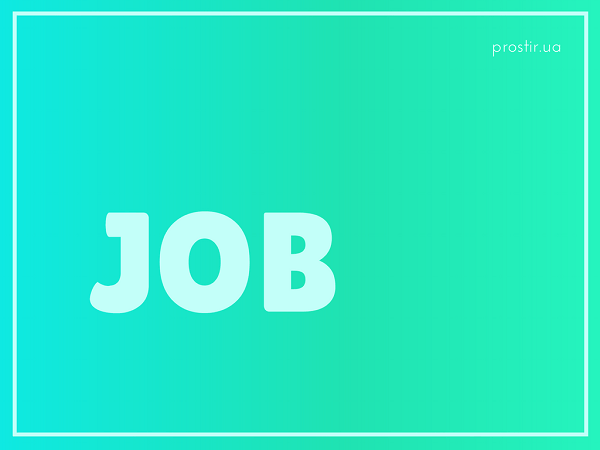 STTA, Anti-corruption Institutional Development Consultant for the Ministry of Infrastructure of Ukraine (Local)
Support to Anti-Corruption Champion Institutions (SACCI) Program in Ukraine
Company Profile: 
MSI, a Tetra Tech Company, is a Washington, DC metro area international development firm with a 35-year history of delivering development results across the world. Our core expertise is in the fields of institutional development, public sector management, governance and anti-corruption, and monitoring and evaluation (M&E). MSI implements nearly 100 projects in 90 countries around the world. As one of the leading companies in our field, MSI has partnered with more than 80 organizations across all sectors of international development with clients ranging from large bilateral and multilateral donors such as USAID, the World Bank and the UNDP to national and local governments, NGOs, think tanks, foundations and universities. For more information on MSI, please visit our website at www.msiworldwide.com.
Project Summary: 
The Support to Anti-Corruption Champion Institutions (SACCI) Program in Ukraine is a five-year USAID initiative that has an objective to assist Ukraine to reduce corruption and increase the accountability and transparency of governance in Ukraine. The program seeks to empower key government institutions to fight corruption, build public support for and engagement in anticorruption effort, and reduce citizen tolerance to corruption.
**Please note: Only citizens of Ukraine are eligible for this position**
Position Summary:
The SACCI project provides support to several governmental institutions including the Secretariat of the Cabinet of Ministers, the Ministry of Infrastructure of Ukraine, the Sumy Oblast State Administration, and the Ministry of Health. SACCI assists these institutions with identifying corruption risks in their operations, developing and implementing corruption prevention measures, and strengthening compliance with anti-corruption policies and standards.
Working with the Ministry of Infrastructure (MIU) in 2018, SACCI focused on identifying corruption risks in internal controls and audit, human resource management, and management of state-owned enterprises and companies by the Ministry. Proposed by SACCI activities to mitigate corruption risks were incorporated into the MIU Anti-Corruption Program as well as the MIU-SACCI Action Plan.
To better cater to the needs of MIU, SACCI is seeking an expert who will be embedded as an adviser to MIU leadership and will build capacity and support the Ministry's anti-corruption Authorized Unit (AU), providing technical support to the implementation of the MIU-SACCI Action Plan, and serve as liaison between the Ministry and the SACCI project.
The embedded expert will:
Build capacity of and provide technical and methodological support to the AU, including contributing to the development and implementation of internal regulations, conducting anti-corruption screening of regulations, and conducting inspections as necessary and as authorized;
Facilitate and provide technical assistance to the implementation of the MIU-SACCI Action Plan including legislation drafting, trainings, measures taken to reduce or eliminate corruption risks and ensure timely delivery of results;
Provide policy advice to the top and middle level management of the Ministry and subordinated agencies and state-owned companies on anti-corruption issues as requested;
Provide technical support to implementation of the MIU anti-corruption program vis-à-vis the Ministry and subsidiary agencies and state-owned enterprises;
Keep constant contact with the leadership of the Ministry and appointed officials who are involved in the activities implemented in the framework of the SACCI Project (as per Action Plan);
Provide technical contribution to the internal committees, working groups and other entities aimed at the identification of corruption risks, development and implementation of the anti-corruption programs;
Provide regular updates for SACCI on progress of planned activities implementation (issue briefs / bullets, reports and analytical materials);
Monitor and measure results and impact of the SACCI activities on the progress in prevention of corruption within the Ministry and assist SACCI M&E expert to collect relevant data.
Expected level of effort is up to 190 expert days between 15 March and 31 December 2019.
Qualifications:
Specialist / Master's degree in law, political science, public policy, public administration or other relevel field;
Over 5 years of experience in anti-corruption, transparency and integrity in the public sector (government entities or non-governmental organizations);
Experience of work in state institutions at the national level and knowledge of Ukrainian public service is a strong asset;
Experience in developing anti-corruption policies, codes of conduct, conflict of interest guidelines, internal audit guidelines for use by government entities;
Excellent organizational skills and ability to meet deadlines (time-management, reporting, negotiations skills);
Fluency in Ukrainian, at least intermediate-level English language knowledge required.
*Deadline for applying for this position – 01 March 2019, 18:00 Kyiv time*
Please follow the link: https://chc.tbe.taleo.net/chc01/ats/careers/v2/viewRequisition?org=MSI&cws=51&rid=6599 through  Internet Explorer when applying for this position.
Only candidates who have been selected for an interview will be contacted. No phone calls, please.
MSI is an EEO/AA/ADA Veterans Employer.