Керівник департаменту адміністрації та людських ресурсів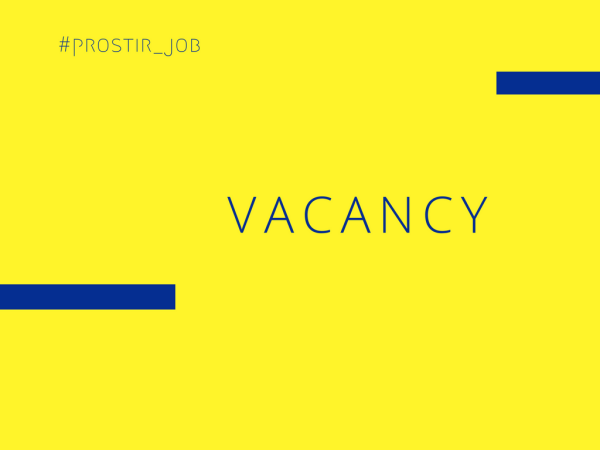 The Norwegian Refugee Council (NRC) is a non-governmental, humanitarian organization with 60 years of experience in helping to create a safer and more dignified life for refugees and internally displaced people. NRC advocates for the rights of displaced populations and offers assistance within the shelter, education, emergency food security, legal assistance, and water,sanitation and hygiene sectors. 
The Norwegian Refugee Council has approximately 5000 committed and competent employees involved in projects across four continents. In addition, NRC runs one of the world's largest standby rosters -NORCAP, with 650 professionals, ready to be deployed on 72 hours notice when a crisis occurs 
After more than four years of armed conflict in Ukraine, the crisis remains a daily reality for millions of people across the eastern part of the country. The conflict has resulted in thousands of civilian casualties, significant destruction and the displacement of millions of civilians. Indeed, this conflict has generated one of the largest displacement crisis in Europe since the Second World War. 
NRC will provide basic support to improve the living conditions of the most vulnerable conflict-affected population in eastern Ukraine through cross-sectoral assistance and protection; however, as displacement becomes protracted, NRC will also undertake activities to contribute to durable solutions. 
The purpose of the HR Manager is to be responsible that the HR system is according to NRC standard and to support programme/project implementation.
Job description
All NRC employees are expected to work in accordance with the organisation's core values: dedication, innovation, inclusivity and accountability. These attitudes and believes shall guide our actions and relationships. 
1. Implement NRC's HR and admin systems and procedures 
2. Ensure that country set up adhere to Employment standards, HR policy and other NRC policies 
3. Ensure compliance with the local labor law 
4. Training, support, control and development of HR team 
5. Support and train of all staff with HR responsibilities/ personnel management 
6. Management of the HR team 
7. Provide regular HR analysis and reports 
8. Ensure safe and standardized filing of personnel documents in all offices 
9. Contribute to specific protection risks and needs analyses 
10. Contribute to the design in consultation with PAC of protection response to identified risks and needs. 
More specific tasks will include: 
• Ensure smooth running of staff recruitment and exits, inductions, trainings, performance management, payroll etc. 
• Prepare and submit periodic reports to HR Global as appropriate 
• Initiate and implement other HR projects (revision of grades, salary scales, training, staff wellbeing, staff exchanges, etc.) 
• Ensure control of salaries, training budget and taxation procedures 
• Control on the process of residence permits, prolongation, visas, leaves etc. for international staff 
• Play a significant role in the implementation of the NRC Security SOPs as a member of the Country Management Group (CMG). 
• Participate actively as a Country Management Group (CMG) member, providing support, advice and expertise as required for strategic and policy issues related to HR/Administration. Undertake medium- and long-term planning vis-à-vis HR/administration requirements. 
• Play a lead role in addressing the strategic objectives related to HR ("Our People") in the 2018-2020 Country Strategy 
• Assist with any other duties assigned by the Country Director as and when required.
Qualifications
Generic professional competencies: 
• Minimum 3 years of experience from working as a HR Manager in a humanitarian/recovery context 
• Experience from working in complex and volatile contexts 
• Documented results related to the position's responsibilities 
• Knowledge about own leadership skills/profile 
• Fluency in English, both written and verbal 
Context/specific skills, knowledge and experience: 
• Knowledge of the context in Ukraine 
• Fluency in Ukrainian/Russian, both written and spoken 
• Knowledge of start-up an asset 
• Strong leadership skills
Personal qualities
• Initiating action and change 
• Managing performance and development 
• Empowering and building trust 
• Handling insecure environments 
• Managing resources to optimize results
We offer
Commencement: 01.01.2019 
Duty station: Kyiv, Ukraine 
Duration: 12 months contingent upon availability of funds 
Travel: 25% to field locations 
Grade: 9