IWPR шукає Editor – Western Europe
ЗАВЕРШЕНО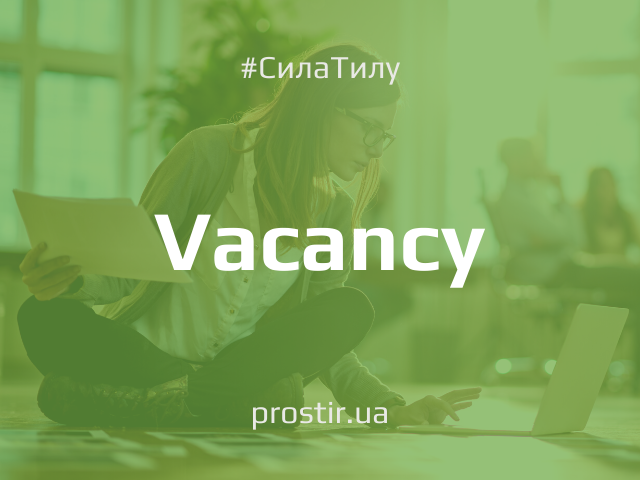 The Institute for War & Peace Reporting (IWPR) is an international non-profit organisation founded in 1991, with charitable status in the US, UK and the Netherlands. We give voice to people at the frontlines of conflict, crisis and transition to help them drive change and build more stable, just and inclusive societies. Drawing on three decades of experience in some of the world's most challenging environments, we support media, civil society, democracy and governance, gender, and youth-focused projects in over 30 countries – promoting reliable information and responsible public debate and removing barriers to freedom of expression.
Project & Role Overview
This is a new and exciting role suitable for Editors who have strong experience in the development of socio-political and economic content and analytics, and who have produced this for European audiences.  The successful candidates will have the opportunity to work with think tanks, experts, opinion leaders and media.   
The work will be conducted as part of IWPR's MATRA-funded Ukraine Forward: Amplifying Analysis project.  This project aims to make Ukrainian voices more visible in European media and within the analytical community.  Against a backdrop of disinformation and declining public interest in the war against Ukraine, the project provides support to ensure that European audiences continue to receive a steady stream of credible information about the war and its implications, as well as about Ukraine in general.
Through the framework of this project we provide technical assistance in communications and also editorial support.  The goal is to improve the quality of Ukrainian-authored content; increase its reach amongst international audiences; and provide local insights into the multifaceted dimensions of the war and its implications to international groups, especially in European Union states.
To progress this work we are seeking editors fluent (native level) in Western European languages such as German, French, Spanish, Italian, Dutch, Scandinavian languages etc.  The Editors will revise analytical and informative materials, and will adapt build on Ukrainian-authored analytical content.  The final product will be read by audiences in Western Europe.
We expect that the requirement for content will commence in early February 2023 and run until 30 June 2023.  Editors will work under a framework consultancy contract with payment per article/item. Early applications are encouraged.
The successful candidates will:
Interact and coordinate with the project team and Ukrainian partners providing guidance in developing analytical and informative content (including relevant content messages);
Set content standards and establish goals and expectations;
Review, proofread and edit articles and multimedia productions;
Modify written content from partners and put it into a format that is easy to comprehend by relevant foreign target audiences;
Provide detailed feedback to authors to improve the draft text and multimedia production according to project goals;
Evaluate the quality of translation in the relevant languages;
Identify ways to improve the flow of materials;
Ensure the accuracy and quality of project materials as well as adhering to journalism professional standards and best practices;
Report to Programme/Communication Manager based in Kyiv.
They will bring the following skills and experience to the role:
At least 5 years' experience as a content editor or analytical content writer;
English and other above mentioned European language fluency, with a strong ability to communicate clearly and concisely in writing in both languages;
Proven track of editing materials related to the socio-political and economic situation;
Following and understanding the developments in Ukraine will be a plus;
Previous editorial work with Ukrainian authors will be a plus;
Understanding the Russian disinformation practices in Europe will be a plus;
Strong writing, editing and proofreading skills;
Ability to give constructive feedback to writers, partner entities and project team;
Ability to meet deadlines and communications requirements;
Strong communication, liaison and interpersonal skills to work effectively with people at all levels;
An eye for detail along with critical thinking.
To apply, please send us your CV via this application form. Please note only the shortlisted candidates will be contacted. This recruitment is being conducted on a rolling basis, so please submit your application as soon as possible.
IWPR is an equal opportunities employer and positively encourages applications from suitably qualified and eligible candidates regardless of sex, race, disability, age, sexual orientation, gender reassignment, religion or belief, marital status, veteran status or pregnancy and maternity.