IFES шукає Senior Anti-Corruption Advisor
ЗАВЕРШЕНО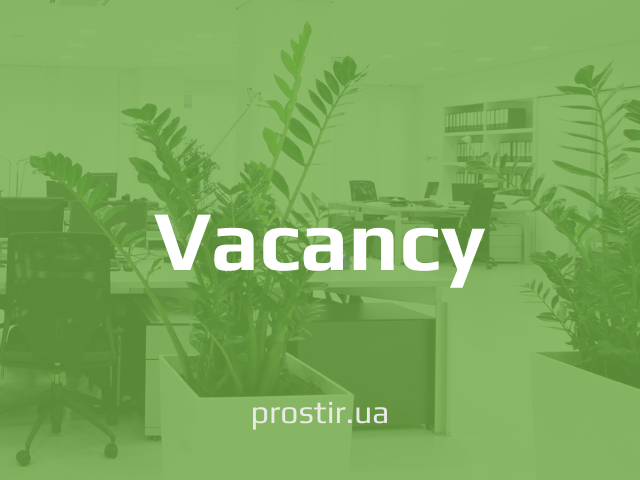 IFES is a non-profit, non-partisan international organization. As the global leader in democracy promotion, IFES advances good governance and democratic rights by providing technical assistance to election officials; empowering the underrepresented to participate in the political process; and applying field-based research to improve the electoral cycle. Since 1987, IFES has worked in over 145 countries, from developing democracies to mature democracies.
Since 1994, IFES has played a significant role in promoting electoral, administrative and legal reform in Ukraine. In cooperation with partners in Ukrainian civil society and the Central Election Commission (CEC), IFES is working to foster dialogue on electoral reform, build the capacity of local NGOs, institutionalize best practices in training election officials and ensure more equal representation in the electoral process for disadvantaged populations, especially women, representatives of national minorities and persons with disabilities.
The Senior Anti-Corruption Advisor will support the technical implementation and support of program anti-corruption activities. The Senior Anti-Corruption Advisor will also liaise with and advise IFES and key government and non-governmental stakeholders and lead in conceptualizing and advising on strategic programmatic approaches related to anti-corruption.
Scope of Work:
Assist IFES in conducting regular reviews of anti-corruption and integrity efforts in Ukraine
Collect and analyze data, studies, trends and policy framework on anti-corruption. Keep abreast of all the developments at the national level and contribute to IFES policy advocacy on related issues
Participate in meetings with key stakeholders, donors and partners, moderate discussions as appropriate
Provide advice to IFES on issues related to anti-corruption reform and good governance, using lessons learned from Ukraine and international best practices
Develop and maintain collaborative working relationships with external stakeholders, identify new partnership opportunities
Identify opportunities and create strategies to strengthen CSOs and other NGOs to combat corruption
Contribute to the development and implementation of a strategy for engagement of the private sector in anti-corruption efforts
Contribute to assessment and analysis efforts, reporting, and briefings on anti-corruption issues
Assess and identify gaps in donor-funded anti-corruption programs in Ukraine and opportunities for innovative anti-corruption initiatives
Participate in designing the scope of IFES' future anti-corruption activities
Contribute to the preparation and submission of the bid for the anticipated USAID-funded New Anti-Corruption Support Activity
Deliverables:
Monthly and ad hoc debriefs Concept and explanatory notes, reports, policy briefs, legal documents
Analytic and research documents
Written recommendations for policymakers and IFES
Speaking points for meetings, summaries of meetings
Professional requirements:
Master's degree or equivalent in public administration, law, international relations, political science, economics, social sciences or related field preferred
Minimum 10 years of professional experience in the field of anti-corruption
In-depth knowledge of anti-corruption reform and integrity strengthening efforts in Ukraine
Excellent communication, presentation and briefing skills
Strong judgment and ability work independently and in teams
Familiarity with eGovernance systems such as ProZorro, eHealth, Diia preferred
Demonstrated track record in the development of anti-corruption related policy, programs, and/or institutions
Strong analytical skills and ability to manage multiple initiatives within prescribed timelines
Excellent writing skills would be an asset
Fluency in English, Ukrainian is required
LANGUAGE SKILLS: Fluency in written and spoken English and Ukrainian languages is required.
TRAVEL: Travel may be required.
PHYSICAL REQUIREMENTS/WORK ENVIRONMENT: Standard office work environment. Reasonable accommodations may be made to enable individuals with disabilities to perform the essential functions of the job. 
All qualified applicants/employees will receive consideration for employment/promotions and will not be discriminated against on the basis of disability, sex, sexual orientation, gender identity, age, race, color, religion, national origin, veteran status, or any other legally protected characteristic.  IFES encourages people with disabilities and individuals from diverse backgrounds to apply.
Interested candidates are invited to submit their CV and a Letter of Interest, with "Senior Anti-Corruption Advisor" in the subject line, to Valeriia Zhyman [email protected] copying Yana Dovga at [email protected] no later than December 20, 2021, 23:59 Kyiv time. This position is initially for the three months duration with the possibility of extension.