IFES шукає Менеджера з політичного фінансування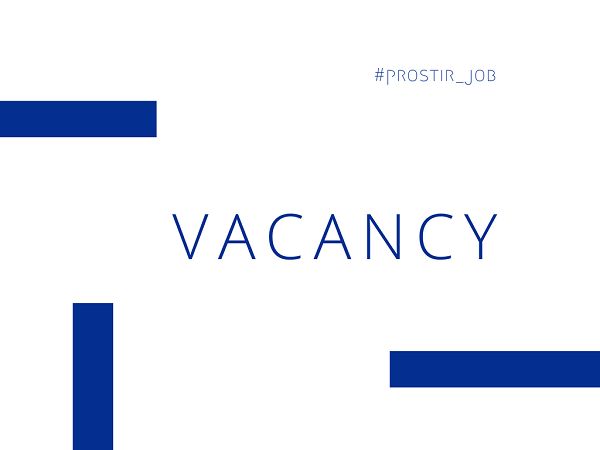 IFES is a non-profit, non-partisan international organization. As the global leader in democracy promotion, IFES advances good governance and democratic rights by providing technical assistance to election officials; empowering the underrepresented to participate in the political process; and applying field-based research to improve the electoral cycle. Since 1987, IFES has worked in over 135 countries, from developing democracies to mature democracies.
Since 1994, IFES has played a significant role in promoting electoral, administrative and legal reform in Ukraine.  In cooperation with partners in Ukrainian civil society and the Central Election Commission (CEC), IFES is working to foster dialogue on electoral reform, build the capacity of local NGOs, institutionalize best practices in training election officials and ensure more equal representation in the electoral process for disadvantaged populations, especially women, representatives of national minorities and persons with disabilities.
IFES is seeking applications to fill in position of Political Finance Manager. Under the supervision of the Head of Programs, the Political Finance Manager will oversee the design and implementation of all IFES Ukraine's programmatic interventions in the area of political finance reform and prevention of abuse of state resources in line with approved proposals, budgets, workplans, and performance monitoring plans. The Political Finance Manager will represent IFES at the national and international level at relevant public and private events and will ensure IFES leadership and support of these interventions.
MAJOR DUTIES AND RESPONSIBILITIES:
Lead efforts to plan and organize activities aimed at facilitating political finance reform and counteracting abuse of state resources in Ukraine in line with approved proposals, budgets, workplans, and performance monitoring plans. Suggest priorities and adjustments to the work plan and design of activities;
Lead the development of a sustainable project management cycle based on implementation standards and guidance from the Head of Programs.
Develop and maintain strong working relationships with the National Agency for Corruption Prevention (NACP) and other stakeholders, build capacity within the project team to deliver high-quality outcomes quickly and provide direction and guidance to the project team;
Develop ideas for new programmatic interventions and design, in collaboration with the program management team;
Initiate and oversee the recruitment of international and local consultants. Provide oversight and quality control for the consultants involved, as well as monitor their activities and results;
Ensure relevant procurements are carried out in accordance with regulations, procedures and donor requirements;
Improve the visibility of IFES Ukraine by representing the organization at various public activities. Write news items for the website, newsletters, information emails. Ensure visibility and branding standards in documents for public consumption;
Contribute to identifying, development and promotion of success stories and lessons learned from relevant interventions;
Lead efforts to plan and organize events, workshops, trainings, etc. as necessary in support of political finance reform and counteracting abuse of state resources in Ukraine;
Contribute to and review regular programmatic reports to donors and IFES Headquarters, including monitoring & evaluation data collection;
Perform other duties as required related to the implementation of IFES initiatives in Ukraine.
SKILLS and SPECIFICATIONS
Proven experience in project management in the fields of democracy and/or good governance working with international donors and/or organizations in a complex and dynamic political environment;
Knowledge of a logical framework approach for project management. Understanding of the principle of value for money and accountability. Ability to adapt and streamline processes appropriately.
The ability to remain extremely well-organized, balance a busy workload with several competing priorities and manage and organize this workload effectively and systematically;
The ability to complete tasks independently with limited supervision with an understanding of when he/she can make decisions or need to refer to higher levels of authority;
Excellent reporting and document handling skills;
Excellent communication skills to be able to collaborate with IFES program and administrative staff to identify and resolve issues.
EDUCATION AND QUALIFICATIONS
Master's Degree in relevant field;
Minimum of eight years of relevant working experience;
Demonstrated experience working on democracy and governance programs, understanding of electoral and political processes in Ukraine;
Experience working with an international organization preferred;
Excellent knowledge of Ukraine's political and electoral environment;
Knowledge of political finance and abuse of state resources issues preferred;
Experience organizing events and logistics;
Experience working on USAID/UK/Canada-funded programs a plus;
Proficiency in Word, Powerpoint, Outlook and Excel.
LANGUAGE SKILLS:  Fluency in written and spoken English, Ukrainian, and Russian languages required.
TRAVEL: Travel may be required.
PHYSICAL REQUIREMENTS/WORK ENVIRONMENT: Standard office work environment. Reasonable accommodations may be made to enable individuals with disabilities to perform the essential functions of the job. 
All qualified applicants/employees will receive consideration for employment/promotions and will not be discriminated against on the basis of disability, sex, sexual orientation, gender identity, age, race, color, religion, national origin, veteran status, or any other legally protected characteristic.  IFES encourages people with disabilities and individuals from diverse backgrounds to apply.
Interested candidates are invited to submit their CV and a Letter of Interest, with "Political Finance Manager" in the subject line, to Valeriia Zhyman [email protected] copying Maksym Palamarchuk at [email protected] no later than November 20, 2020, 23:59 Kyiv time. We will consider candidates on a rolling basis.