IFES шукає асистента/-ку проєкту
ЗАВЕРШЕНО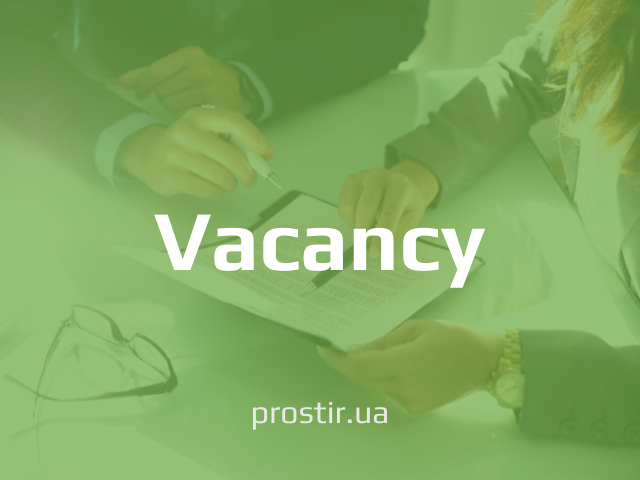 IFES is a non-profit, non-partisan international organization. As the global leader in democracy promotion, IFES advances good governance and democratic rights by providing technical assistance to election officials; empowering the underrepresented to participate in the political process; and applying field-based research to improve the electoral cycle. Since 1987, IFES has worked in over 145 countries, from developing democracies to mature democracies.
Since 1994, IFES has played a significant role in promoting electoral, administrative and legal reform in Ukraine. In cooperation with partners in Ukrainian civil society and the Central Election Commission (CEC), IFES is working to foster dialogue on electoral reform, build the capacity of local NGOs, institutionalize best practices in training election officials and ensure more equal representation in the electoral process for disadvantaged populations, especially women, representatives of national minorities and persons with disabilities.
IFES is seeking applications to fill in the position of Project Assistant. Under the supervision of the Strategic Communications Officer, the Project Assistant's responsibilities will include supporting IFES Ukraine's communications and reporting (estimated level of effort 50 percent and above) as well as programming and operational needs (estimated level of effort up to 50 percent):
MAJOR DUTIES AND RESPONSIBILITIES
Providing support with designing, drafting and editing documents, including promotional materials, communication documents, project reports and project correspondence in both English and Ukrainian;
Assisting in the development of materials for IFES Ukraine external outreach platforms, including Facebook, Twitter, Flickr and YouTube accounts;
Assisting in the administration of IFES Ukraine website;
Drafting articles and success stories on IFES Ukraine program activities;
Edit, format and contribute to IFES reports, including informational emails, operational reports, publication materials, donor reporting, presentations and other reports;
Providing support with organizing and updating IFES multimedia files—photographs, videos, printed materials—as well as stakeholder contact information;
Assisting with designing and implementing M&E activities, maintaining files and collecting/compiling M&E data for activities;
Contribute to collection and tracking of indicators and other monitoring and evaluation support;
Assisting in maintaining program tracking and reporting tools;
Support program logistics, event preparation, monitoring and implementation of activities, operations, under direction of supervisor;
Attend meetings at request of supervisor and take meeting minutes;
Prepare and assemble briefing materials as directed;
Translating written documents and providing verbal interpretation for staff as required;
Other duties as assigned.
SKILLS AND SPECIFICATIONS
The ability to remain organized while handling multiple tasks under tight deadlines;
Ability to complete tasks with supervision;
Excellent communication skills in English, Ukrainian and Russian in order to be able to work with IFES program and administrative staff to identify and resolve issues;
Willingness to adhere to all principles of confidentiality;
Must value operating in a collaborative and cooperative environment;
Ability to show initiative, good judgment, and resourcefulness.
EDUCATION AND QUALIFICATIONS
Bachelor's Degree or higher in relevant field required;
Relevant experience in communications would be an asset;
Knowledge of political issues and elections is preferred;
Experience managing databases, social media sites would be an asset;
Prior experience organizing events and logistics;
Working level proficiency in Word and Excel.
LANGUAGE SKILLS: Fluency in written and spoken English and Ukrainian languages is required.
TRAVEL: Domestic travel may be required.
All qualified applicants/employees will receive consideration for employment/promotions and will not be discriminated against on the basis of disability, sex, sexual orientation, gender identity, age, race, color, religion, national origin, veteran status, or any other legally protected characteristic.  IFES encourages people with disabilities and individuals from diverse backgrounds to apply.
Interested candidates are invited to submit their CV and a Letter of Interest, with "Project Assistant" in the subject line, to Valeriia Zhyman [email protected] copying Yana Dovga at [email protected] no later than July 26, 2021, 23:59 Kyiv time. We will consider candidates on a rolling basis.