Health Safety and Security (HSS) Officer / Спеціаліст/ка з безпеки
ЗАВЕРШЕНО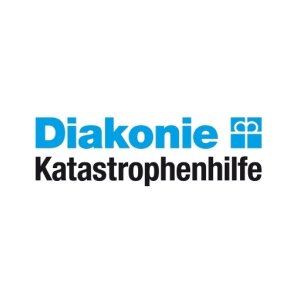 Location: Kyiv, with travels to partner offices and project locations in Ukraine
Period: 24 months (with the possibility of extension)
ABOUT DIAKONIE KATASTROPHENHILFE
Diakonie Katastrophenhilfe (DKH) is a German non-government organization that renders humanitarian aid in 31 countries across the world. DKH supports people who are affected by natural disasters, war, and displacement and who are not able to cope on their own in the emergency situation they find themselves in. The work is guided by the Humanitarian Principles and the Core Humanitarian Standards (CHS). DKH focuses on locally-led responses by working through a global network of partner organizations. Fostering localized humanitarian action and an equal partnership approach lies at the very core of our work.
As DKH is not directly implementing humanitarian projects in Ukraine, it is committed to equitable and long-term partnerships, which strengthen local partner organizations' administrative and technical capacities. DKH constantly seeks to facilitate mutual learning and capacity exchange, identify innovative and tailored models of cooperation, and shift power to partners and communities through the transfer of decision-making opportunities.
DKH is part of the Evangelisches Werk für Diakonie und Entwicklung e.V. (EWDE), an umbrella organization with a nationwide established Social Service Agency, one of the biggest welfare institutions in Germany.
WORK CONTEXT
DKH is opening its representation in Ukraine to work with government agencies, national partner organizations, and the wider humanitarian community to provide emergency response and resilience-building initiatives across the country.
DKH is already implementing humanitarian projects with selected civil society organizations in Ukraine. Currently, large-scale programming is ongoing and more projects are in preparation stage. The DKH Representation will be operating from its office in Kyiv.
Considering the elevated risks resulting from hostilities in certain regions of Ukraine and the volatile security situation in the country, staff must comply with all DKH safety/security and safeguarding policies and procedures.
PURPOSE OF ASSIGNMENT
The HSS Officer is responsible for the organizational security and the personal security of DKH staff. He/she is responsible for coordinating, consolidating, and ensuring smooth implementation of and adherence to security procedures and provides support to the DKH program in Ukraine.
Terms of reference
Reporting: The HSS officer will work under the supervision of the Head of Mission Ukraine, and reports directly to the Head of Mission
Responsibilities: The following tasks shall be fulfilled.
A. Organizational Security
Draft Health Safety and Security (HSS) plans and Standard Operation Procedures (SOP) for the DKH operations in Ukraine in accordance with the DKH HSS Standards
Conduct initial and regularly actualize security risk assessments for Ukraine through travel and through access to information from professional HSS networks (e.g. INSO, UNDSS, etc.)
Consult and advise the Head of Mission Ukraine regarding all relevant HSS issues
Ensure the safety and security of infrastructure for all DKH offices, installations, and other premises
Conduct fire safety checks and drills, e.g. emergency evacuation training drills
Manage the maintenance of safety and security features/ systems and equipment (first aid, fire, evacuation equipment, energy backup, access control systems, etc.);
Build HSS capacity for partner organizations through training
Act as DKH-focal point for Security Cluster coordination
On behalf of the Head of Mission Ukraine, supervise staff compliance with the HSS plan, and ensure HSS-related training to keep staff "fit for work" in accordance with the DKH HSS minimum training requirements: first aid, safe driving, fire, and evacuation drills, communication and field equipment, security seminars, etc.
B. Personal Security
Submit visitor information prior to their arrival, and provide HSS briefing for all visitors and new DKH staff upon arrival
Conduct travel risk assessments, travel briefings, traveler monitoring, and advice on travel risk mitigation for all DKH staff as well as authorized third-party persons traveling to DKH-office and project locations
Approve travel applications/giving travel clearance and provide continuous security back-up during staff travels
C. Logistics
Support the proper setup and running of DKH-premises (office / guest house etc.)
D. Support to partner organizations
Asses on the spot the security systems, policies, and procedures in place of partner organizations;
Support training and development of HSS plans and HSS Management.
QUALIFICATION, EXPERTISE, AND SKILLS
At least 3 years of experience in security management; previous experience in the field of humanitarian assistance is highly desirable
University degree (min Bachelor's) or relevant work experience in a relevant field
Sound knowledge of and skills in security procedures, analysis of incidents and trends in local and regional security context, assessment and mitigation of risk
Experience in communicating in a professional way with stakeholders in a politically and culturally sensitive environment
Good understanding of humanitarian principles and other key principles of international NGOs including accountability, impartiality, neutrality, independence
Professional working proficiency in English (written/spoken) and Ukrainian is a must.
Excellent coaching and mentoring skills, ability to listen, organize, and present information, views, and concepts in a concise, understandable, and interesting way for a variety of audiences, both written and oral;
Experience in working in fast-changing contexts of sensitive political nature while remaining organized, detail-oriented, and able to work under pressure with minimal supervision
Team player with outstanding personal attitude: especially a sense of responsibility, diplomacy, concern for quality, and result orientation
Outstanding personal values: integrity, commitment, respect for diversity, patience, and nonetheless a sense of humor.
The remuneration follows nationally accepted standards.
ACCOUNTABILITY TO BENEFICIARIES
DKH team members are expected to support all efforts for increased accountability towards the beneficiaries while actively engaging communities as equal partners in the design, monitoring, and evaluation of projects.
APPLICATION
Kindly apply by sending your motivation letter and CV without any further attachments by email to the HR Officer at Diakonie Katastrophenhilfe in the Berlin office: [email protected], using the reference "Position/title Name_Surname", in the subject of your e-mail. Further questions regarding the role kindly address to [email protected].
Only candidates residing in the country will be considered and only shortlisted candidates will be contacted.
Diversity is important to us. We welcome applications from people regardless of their ethnic, national or social background, gender, disability, age or sexual identity.