Фінансовий/а менеджер/ка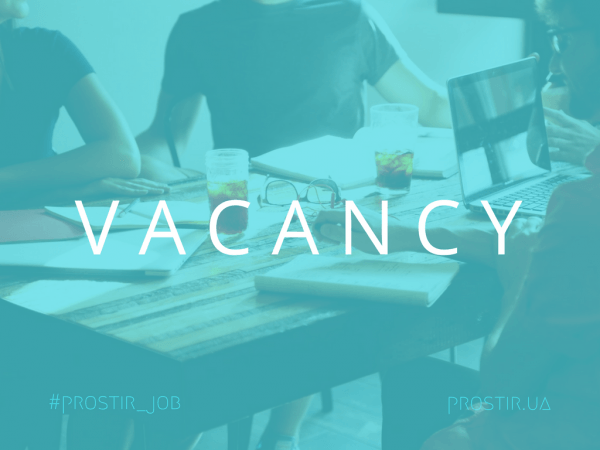 USAID Economic Resilience Activity (ERA), implemented by DAI GLOBAL LLC, empowers business and community development in eastern Ukraine. The conflict has left eastern Ukraine's infrastructure badly in need of repair, investment, and reorientation. ERA will work with regional stakeholders to mobilize the investment needed to address the region's infrastructure needs.
To strengthen Operations team in Donetsk and Luhansk region, we are looking for a qualified Finance Manager for Kramatorsk. Finance Manager compliance of all accounting and financial reporting functions, oversees cost and general accounting, accounts receivable/payable, payroll, risk management, and partner's relationships, audit backup documentation, and directly supervise and support the project's accounting staff.
About the job
The Finance Manager is a key member of the finance team. He/She will play a pivotal role in overseeing adherence to project's Field Operations Manual (FOM), USAID regulations, contract requirements and limitations, financial policies, procedures, controls, and reporting systems. He/She will be responsible for cash flow analyses, and the overall financial well-being of the project. The Finance Manager may be called upon to assume main accounting responsibilities when needed or perform any other related duties as assigned.
Your main duties and responsibilities will be:
Develops and maintains reports of status of financial management activities (i.e. monthly and quarterly reporting)
Responsible for ensuring project assets/inventory report is balanced against the general ledger/FAS prior to submission to USAID.
Responsible for ensuring that any/all contractual financial reporting requirements are identified and complied in a timely and accurate manner.
Reviews and submits monthly reconciliation reports
Monitors and submits advance, commitment, and grant reports as applicable
Monitors and reports on partner/vendor payment schedules and obligations
Maintains files on grant/procurement/subcontractor documents and modifications as applicable
Directs the schedule of financial activities to ensure the timely preparation of budget related reports
Supervises periodic cash counts
Ensures non-billable expenses are thoroughly reviewed and are kept to a minimum
Ensures that the taxes paid, tracked, recorded, and reported to Ukraine tax authorities and USAID
Follows and maintains procedures to ensure accurate and timely payment of travel advances, reimbursements for staff and partner travel
About you
To be successful in this role we expect you to have a proven experience and capability to work on finance and reporting; solid experience in finance and accounting, office administration, project operations at the mid-level of an organization
Moreover, we also expect the following:
Required
Minimum 5 years of relevant professional experience;
Spoken and written fluency in English, Ukranian and/or Russian
A. Degree in Accounting, Finance, Business Administration or equivalent. Advanced degree MBA, CPA or equivalent preferred.
Demonstrated ability to work and coordinate effectively with a wide variety of stakeholders;
Experience with enterprise accounting software, and Microsoft office suite
Demonstrated knowledge of internal controls and audit processes (e.g. procurement, local subcontract agreements, etc.)
Desirable
Work experience with internationally funded projects preferred;
Strong analytical skills
Experience working in economic development and infrastructure projects
Experience with USAID-funded projects 
WE OFFER
Contract length: 12-months employment agreement with a possibility of extension until August 2023.
Salary Level: We offer competitive market-based salary level for candidates with relevant experience.
Duty station: Kramatorsk
Benefits: all benefits envisaged by Labor Code of Ukraine, corporate medical insurance for employees and immediate family members.
Start date: February 2020
Application process
All applicants must send a cover letter and updated CV (no longer than four pages) in English to [email protected]
Closing date for applications: December 30, 2019 COB
For further information about the DAI GLOBAL LLC, please consult our website dai.com
If you want to learn more about Economic resilience Activity, please visit our facebook page: https://www.facebook.com/ERAUkraine