Фінансовий менеджер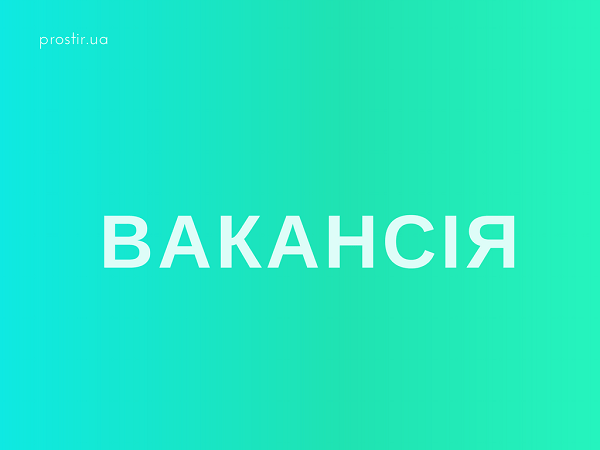 USAID/Ukraine Energy Security through Competitive Energy Markets ES-CEM project started in July 2018 in Kyiv, Ukraine and will be operating country-wide with the mission to enhance Ukraine's energy security, to improve the energy legal and regulatory environment and to increase resilience of energy supply, which will help Ukraine to achieve broad-based, resilient economic development to sustain country's democracy.
**Please note: Only citizens of Ukraine are eligible for this position. **
Position Summary:
Tetra Tech ES, Inc. is seeking full-time Finance Manager to support the ES-CEM program in Ukraine. S/he will make and record payments to local vendors and service providers, collect and maintain support documentation for the procurement and receipt of goods and services, and assist the supervisor to track and report field office expenditures. This position will report directly to the Director of Operations and Finance.
This is a full-time position located in Ukraine.
Responsibilities:
Prepare disbursement and receipt vouchers.
Maintain receipts for all payments made to local vendors.
Facilitate disbursement of checks/ deposit in vendors/ staff bank accounts.
Scan all vouchers daily after approval and disbursement of checks.
Track tax deductions at source and ensure timely deposit into government's treasury.
Maintain log of vendor and employees' national tax numbers/CNICs.
Assist the Director of Operations and Finance in the preparation of monthly staff payroll.
Ensure all accounting transactions are properly recorded and entered into the computerized accounting system – Quickbooks.
Ensure timely deposit of staff pension payments.
Ensure timely submission of weekly cash balance report to accounts team at home office.
Provide assistance in closing of monthly financial accounts.
Ensure compliance to ES-CEM and USAID travel policies while issuing advances to field staff; facilitate timely liquidation of issued advances.
Confirm full compliance with USAID Tax Exemption Guidance, and document CO's GST reimbursement approvals for all applicable payments.
Oversee petty cash replenishment sheets and reconcile them as instructed by the supervisor.
Perform other responsibilities as assigned by the supervisor.
Qualifications:
Bachelor's degree in Finance and/or Accounting; Master's degree preferred.
Minimum three (3) years relevant experience (preferably at the multinational company).
Prior experience with USAID-funded projects is strongly preferred.
Experience with collection and analysis of accounting data.
Good practical knowledge of accounting.
Knowledge of Ukrainian tax regulations and statutory accounting.
Excellent organizational skills to meet deadlines.
Proficiency in computer applications including Quickbooks and MS Office.
Strong communications skills – both oral and written.
Fluency in English, Ukrainian and Russian required. *Position will be filled on a rolling basis*Only candidates who have been selected for an interview will be contacted. No phone calls, please.
Tetra Tech ES, Inc. is an EEO/AA/ADA Veterans Employer.
 Please send your CV and Cover Letter under the subject name  "Finance Manager"  to email address:  [email protected]