Фахівець з безпеки / Security Officer
ЗАВЕРШЕНО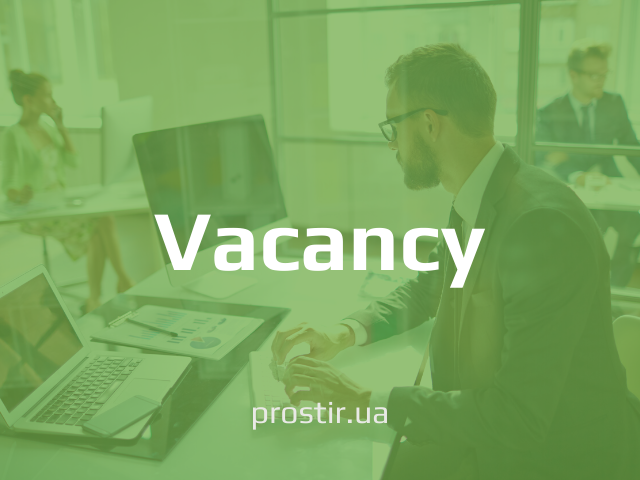 The Norwegian Refugee Council (NRC) is an independent humanitarian organisation helping people forced to flee. We work in crises across 31 countries, providing emergencies and long-term assistance to millions of people every year. We stand up for people forced to flee, advocating their rights. NORCAP, our global provider of expertise, helps improve international and local ability to prevent, prepare for, respond to and recover from crises. NRC also runs the Internal Displacement Monitoring Centre in Geneva, a global leader in reporting on and advocating for people displaced within their own country.
Employment with NRC may lead to employment in or deployment to Regions, Countries, Areas or Offices that may be host to considerable health, safety and security risks. NRC takes this very seriously and we have procedures in place to reduce known risks, but will never be able to take away all risks. NRC requires staff members who travel on an international contract to the field to undergo an medical examination with our medical provider. Employees must produce a Health Clearance Certificate before departure stating that there are no relevant health concerns. If staff are unable to provide this, NRC reserves the right to terminate the Contract of Employment.
NRC Ukraine is looking for Security Officer in our office in Severodonetsk.
Job Description
Role and responsibilities
Generic responsibilities:
Implement NRC's safety and security policies at office level
Train staff in safety and security and provide regular briefings and updates
Immediately report all breaches of safety and security procedures and all threats to NRC staff, beneficiaries, activities or assets
Facilitate staff evacuation in emergency situations
Liaise with UN agencies, NGOs and other external actors to gain security information
Ensure vehicle and staff movements are monitored according to procedures and that necessary safety and security equipment are available and in good condition
Prepare security updates and reports as required
Specific responsibilities:
Assist Security Coordinator during his absence in providing regular briefings and updates for the staff before working on a field trip
Immediately report all breaches of safety and security procedures and all threats to NRC staff, beneficiaries, activities or assets
Assist Security Coordinator with facilitating staff evacuation in emergency situations
Ensure update information in Security training tracking sheet (STTS).
Monitor updated information through the all types of media concerning security matters and inform Security Coordinator with purpose of making overall security analysis.
Issue security equipment to the staff before departure on a field trip and control its safety and condition
Awareness of Security Coordinator responsibilities and support AM in security management and Covid-19 measures issues during the absence of Security Coordinator such as vacation, sick leave, duty travel etc. Additionally in this case, consider for security matter and approve a Travel Authorization Request for trips towards locations in the area of responsibility of Severodonetsk Area Office in Lugansk and Donetsk oblasts.
Be responsible for smooth and stable work of ICT equipment (laptops, desktops, printers, network equipment, etc.).  Able to solve hardware and software problems. Act as ICT officer when ICT officer is absent.
Ensure the stable and smooth functioning of networks, both LAN (wired and Wi-Fi) and Internet connections, in office and other premises rented by NRC.
Follow the NRC staff usage of ICT and office equipment. Ensure the proper and efficient usage/storage of ICT and office equipment in line with Security regulations and NRC ICT policy. Implement and follow the ICT access rules, including the NAS access level, passwords for personal PCs, regular password changes, encryption of most important data, etc.
Competencies
Professional competencies
These are skills, knowledge and experience that are important for effective performance.
Generic professional competencies for this position:
Experience from working at security/safety management in a humanitarian/recovery context
Experience working as an ICT Support Assistant in a humanitarian/recovery context is a plus
Previous experience from working in complex and volatile contexts
Skills in finding and solving problems
Documented results related to the position's responsibilities
Intermediate/upper intermediate level of English language
Context related skills, knowledge and experience:
Basic Knowledge of the context in the areas NRC operates.
Understanding of TCP/IP protocol stack;
Experience with mail systems (MS Exchange 2010) and web servers (IIS, Apache) is a plus;
Experience with scripting languages (Windows/DOS batch) is a plus;
Working experience with MS SharePoint is a plus;
Knowledge of server maintenance is a plus
 Knowledge of Ukrainian and/or Russian language.
Behavioral competencies:
These are personal qualities that influence how successful people are in their job. NRC's Competency Framework states 12 behavioural competencies, and the following are essential for this position:
Handling insecure environments
Coping with changes
Planning and delivering results
Communicating with impact and respect
Empowering and building trust
Working with people
Handling insecure environments
Analyzing
Empowering and building trust
Planning and delivering results
We offer:
Type of contract: 6 months contingent upon availability of funds.
Salary/benefits: According to NRC salary scale, terms and conditions.
Duty station: Severodonetsk, Ukraine.
Please note that we will contact only shortlisted candidates.
NRC retains the discretion to cancel the recruitment.
NRC might review applications before advert deadline, therefore interested candidates are encouraged to apply early.
For submitting CVs please follow the link.