DAI Global, LLC шукає Executive Assistant
ЗАВЕРШЕНО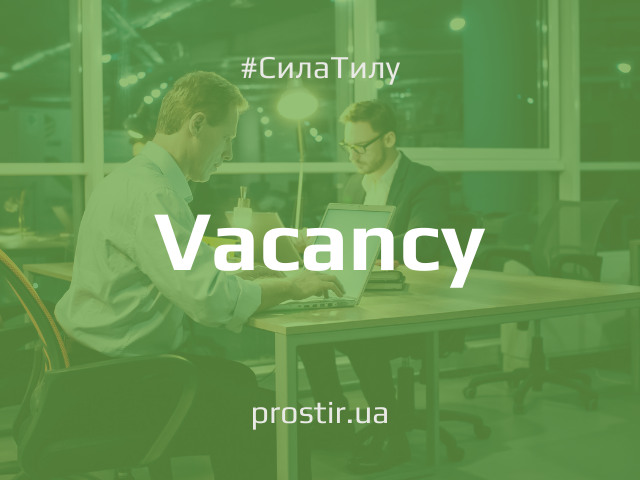 About DAI
DAI is a global development company with corporate offices in the United States, the United Kingdom, EU, Nigeria, Pakistan, and Palestine and project operations worldwide. We tackle fundamental social and economic development problems caused by inefficient markets, ineffective governance, and instability. DAI works on the frontlines of global development. Transforming ideas into action—action into impact. We are committed to shaping a more livable world. DAI and its employees are committed to confronting racism and holding ourselves accountable for positive change within the company and in the communities, cultures, and countries in which we live and work.  DAI is committed to attracting and retaining the best employees from all races and backgrounds in our continued effort to become a better development partner. DAI upholds the highest ethical standards. We are committed to the prevention of sexual exploitation, abuse, and harassment as well as other ethical breaches. All of our positions are therefore subject to stringent vetting and reference checks.
DAI is seeking qualified candidates for the Kyiv-based Executive Assistant to Chief of Party position to join USAID Governance and Local Accountability (HOVERLA) Activity's team. Interested candidates should submit their application through the following portal:
https://fs23.formsite.com/OLJTgx/quxlyo8hmw/index.html?1618952685727
Applications will be accepted until September 06, 2022. Due to a high volume of applications received, we are unable to contact each applicant individually regarding the status of their application. Only shortlisted candidates will be contacted in response to this job advertisement. 
Project Background
DAI Global is implementing the USAID-funded Governance and Local Accountability (HOVERLA) Activity, based in Kyiv, Ukraine. This project is designed to support Ukraine advance self-reliant local governance including legislative reforms, participatory strategic planning methodologies, service improvement, local economic development, civil society engagement, and capacity building of sub-national government entities.  The Activity has three objectives: 
Objective 1: Ukraine's system of local self-governance is increasingly institutionalized and effective
Objective 2: More self-reliant subnational governance
Objective 3: Citizens play an increasingly influential role in local governance processes
Responsibilities:
Support the daily administrative and operational needs of the COP
Attend meetings with COP or designee and take notes/minutes
Assist in scheduling COP's meetings and engagements
Manage document archives for the project on behalf of the CoP
Develop document templates and ensure adherence to project templates for reporting to client
Draft documents and correspondence in English and (or) Ukrainian languages upon COP's request;
Manage correspondence on behalf of COP.
Assist COP with administrative tasks.
Capture notes, action items, and meeting minutes and entering them into TAMIS as needed;
Assist in ensuring smooth logistics and event organization upon request.
Provide adhoc translation and interpretation
Maintaining COP calendar, schedule meetings and assist in running meetings.
Reporting:
Maintain accurate and complete operational record-keeping and filing systems, maintain project files.
Prepare accurate and timely reports and other project documentation as required.
Keep respective activity records in DAI corporate system (TAMIS).
Perform other related tasks as requested by COP
Job Expectations:
In this position, you are expected to share the DAI four core values:
Integrity: commit to civil and ethical behavior, play by the rules, and do the right thing;
Responsibility: be accountable to clients, partners, grant recipients, beneficiaries, colleagues, and communities where we work. If you fall short, you own up, fix the problem, and get it right the next time;
Excellence: adhere to the highest technical and professional standards in innovation, learning, and service;
Global Citizenship: respect the cultural diversity and treat everyone everywhere with professionalism and dignity to make the world a better place.
Confidentiality: Honor outlined ethical codes to ensure sensitive and confidential information remains secure and protected;
Qualifications:
BA or BS degree or equivalent experience;
6+ years of administrative and/or logistics assistant experience;
Experience with USAID projects is preferred;
Fluency in English and Ukrainian;
Experience with Microsoft platforms