Communications Manager for USAID/DOBRE Program/ Спеціаліст із комунікацій в програму USAID/DOBRE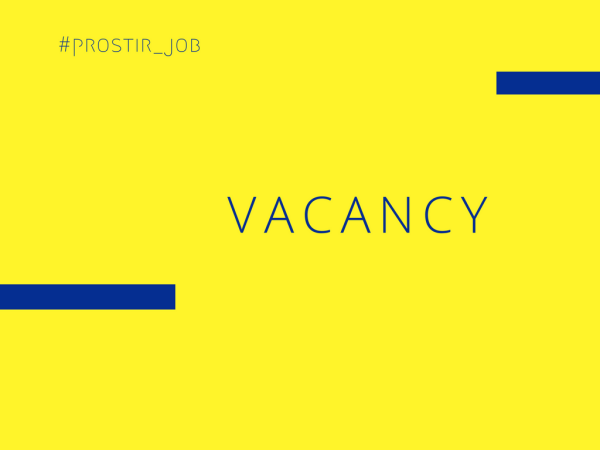 Global Communities, formerly CHF International, is an international non-profit organization that works closely with communities worldwide to bring about sustainable changes that improve the lives and livelihoods of the vulnerable.
Global Communities is seeking a qualified and experienced Communications Manager for the five-year USAID-funded Decentralization Offering Better Results and Efficiency (DOBRE) Program.
The Program will strengthen local governments in newly consolidated communities to effectively manage resources and services that respond to community priorities and improve citizen engagement and oversight in local governance.
The Communications Manager will support communications efforts for the program, working closely with the technical team and Program senior staff.
PRIMARY JOB RESPONSIBILITIES
Manage DOBRE Program communications and reporting activities, including preparation of reports, success stories, press releases, and other internal and external program communications;
Manage the DOBRE Program's social media and online presence;
Support the drafting of quarterly programmatic reports, in accordance with USAID guidelines and formats;
Support in the compilation of weekly DOBRE team progress reports for the Chief of Party; compile monthly Progress Reports and post on SharePoint by the due date;
Support an in-country DOBRE communications strategy and assist HQ colleagues in the development of an international communications strategy;
Responsible for liaising with Global Communities' HQ-based Communications Department and DOBRE partners to issue press releases, success stories, and other internal and external documents to share Global Communities' work on DOBRE;
Responsible for ensuring that requests for all in-country uses of the USAID name and/or logo by Global Communities or our partners are aligned with the approved Branding & Marking Plan;
Liaise with the Program's communications and information sub-awardee;
Build capacity of DOBRE Partners, including hands-on support, to adequately meet the branding and communication needs of the program;
As needed, assist in procuring and take responsibility for managing service providers for program publicity and communication purposes;
Support in setting-up and maintaining DOBRE knowledge management system;
Participate in coordination meetings as requested;
Travel to field locations as needed to support program teams and develop communications materials on important events.
 KNOWLEDGE, SKILLS, AND ABILITIES
Previous experience with donor reporting and communications preferred;
Working knowledge in the field of governance or decentralization programming preferred;
Prior experience in journalism or communications preferred;
Ability to write clear, concise, and articulate program reports and communications materials with minimal oversight and editing;
Excellent communication skills;
Spoken and written fluency in English, Ukrainian and Russian;
Ability to travel domestically for program work.
 EDUCATION and/or EXPERIENCE
A Bachelor's degree in relevant discipline and 2-4 years of experience;
A degree in Journalism, International Development, Communications, or Research Methods preferably from Western Universities;
Equivalent combination of education and experience.
 WORKING CONDITIONS 
Able to sit at a computer and operate a keyboard, for extended periods of time.
Must be able and willing to frequently travel domestically to regional offices and program sites.
Applicants are asked to submit their CVs and a Cover Letter to [email protected] by COB February 15, 2019 indicating position title in the subject line.