Chemonics International шукає Operations Associate
ЗАВЕРШЕНО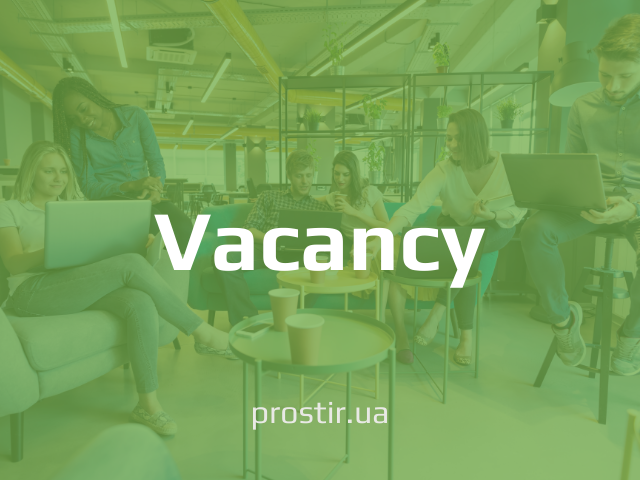 Chemonics International, a global consulting and international development firm, seeks an Operations Associate, full-time position, for the USAID-funded Competitive Economy Program (CEP). CEP is a five-year program to increase the competitiveness of startups and small and medium-sized enterprises (SMEs) in Ukraine, as well as to increase the competitiveness of Ukrainian products in foreign markets, through a combined focus on improving Ukraine's business enabling environment, increasing private sector competitiveness, increasing access to finance and investments, promoting exports, and facilitating trade.
The Operations Associate will be a key member of the Operations team working closely with all members of the project to provide clerical, accounting, logistical, procurement and other administrative support to CEP. This includes supporting the technical team with administrative, logistical and coordination tasks as well as supporting the Operations Director and operations team in administering daily office operations.
The responsibilities include, but are not limited to, the following:
Answer phones, distribute daily correspondence, and receive and greet all visitors;
Work with courier services to deliver goods/parcels; order access cards for CEP new employees as well as STTAs; manage CEP drivers' schedule; provide assignments to a cleaning lady;
Ensure office supply procurement (e.g. stationary, food supply, water) dealing directly with relevant vendors, monitor invoice issuance and payment; assist with procurements related to routine program operational needs (such as transportation services, events agencies, and hotels) as required;
Support procurement team, such as to record, screen, review and track Procurement Action Requests (PAR);
Liaise with vendors and subcontractors to ensure quality of services and products, as needed;
Ensure proper filing and archiving of relevant administrative, financial, contractual, personnel, technical, and programmatic documents both via electronic and hard copy files;
Support with Program annual inventory of the state property under CEP custody;
Checking the Transportation Services Agreement (TSA) driver's mileage logs on a daily basis, and completing the report based on data of driver's mileage logs;
Provide logistical and administrative support to activities and events, including assistance with trips' planning for technical teams, namely booking hotels and tickets, organizing ground transportation, including ordering taxi and/or booking CEP drivers, creating and editing detailed trip itineraries; working closely with logistical vendors, venues, and service providers on invoicing and payments; providing support with obtaining visa for team members and events' participants on as needed basis; keeping records of all the events and saving relevant files on the SharePoint;
Perform other administrative duties and responsibilities as assigned.
The Operations Associate should have the following experience and qualifications:
Bachelor's degree required.
Progressively responsible experience in administrative or travel/logistical assistance positions.
Previous USAID or other international donor experience preferred. 
Strong writing and speaking skills in Ukrainian and English required.
Proven ability to manage and implement work using tools offered by Office 365 Suite of programs (Word, Excel, Outlook, Teams, Planner, PowerPoint, OneNote, Power BI, etc.)  preferred.
Strong administrative skills, word-processing abilities, and attention to detail preferred.
Strong organizational skills and ability to multitask and prioritize as part of a fast-moving team preferred.
Strong interpersonal skills, ability to work independently and in a team preferred.
Application Instructions:
Please send a CV and brief letter of interest in English indicating related experience and achievements by September 30, 2021 to [email protected]. Please include your name and "Operations Associate" in the subject line. Please note the position is open for Ukrainian citizens only. The post of assignment is CEP's Kyiv office. Candidates will be reviewed and interviewed on a rolling basis until position is filled. No telephone inquiries, please. Finalists will be contacted.
Chemonics is an equal opportunity employer and does not discriminate in its selection and employment practices on the basis of race, color, religion, sex, national origin, political affiliation, sexual orientation, gender identity, marital status, disability, genetic information, age, membership in an employee organization, or other non-merit factors.