Call for Expеrts | Chemonics International inc.
ЗАВЕРШЕНО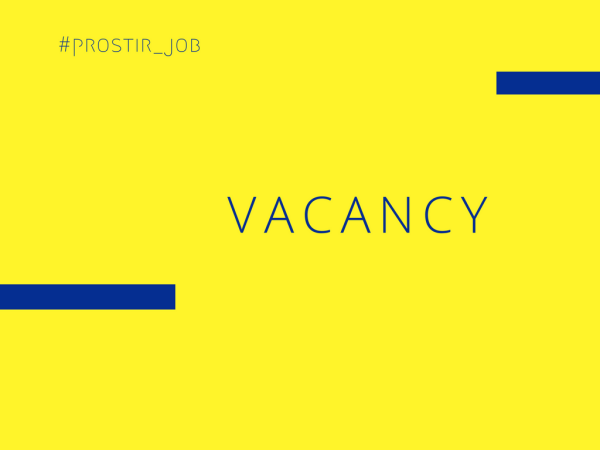 Chemonics seeks experts for the anticipated USAID/Ukraine Bridging the Line Activity. The purpose of the Activity is to build confidence and connections among Ukrainians in both the government-controlled areas and the non-government controlled areas of eastern Ukraine by improving service delivery and finding shared solutions to concrete problems that affect lives and livelihoods on both sides of the Line of Contact. Bridging the Line aims to improve communication and collaboration related to the management of shared resources, provide a platform for sustained and broad-based regional growth, and build confidence in a reintegration process that can provide the foundation for durable peace and build a shared vision for a united and self-reliant Ukraine. Anticipated positions will be based in Eastern Ukraine or in Kyiv with regular travel to the East. We are looking for individuals who have a passion for making a difference in the lives of people around the world.
Chemonics is seeking experts in:
Service delivery, in areas, including but not limited to water and sanitation, energy, education, environmental management, or others
Organizational capacity building for service providers
Local economic and workforce development
Legal and regulatory reform at the local or national level with a focus on service delivery
Investment facilitation
Urban and rural planning
Donor coordination
Community engagement
Conflict mitigation and management
Gender and social inclusion of marginalized groups
Monitoring, evaluation, and learning
Communications
Project administration, operations, human resources, financial, and subcontract and grant management, with experience on USAID-funded contracts preferred
Qualifications:
Degree from an accredited university in the related field of expertise
At least five years of experience in the field of expertise
Experience working on donor-funded projects, preferably on USAID programs  
Fluent Russian and/or Ukrainian. Proficiency in English highly preferred.
Application instructions:
Please send an email with your CV and cover letter attached and "Bridging the Line Expert" in the subject line to [email protected] by January 31, 2021. No telephone inquiries, please. Chemonics will contact finalists. All program positions will be contingent upon Chemonics being awarded the project and USAID approving all proposed candidates
Chemonics is an equal opportunity employer and does not discriminate in its selection and employment practices on the basis of race, color, religion, sex, national origin, political affiliation, sexual orientation, gender identity, marital status, disability, genetic information, age, membership in an employee organization, or other non-merit factors.
Chemonics values the protection of your personal data. If you are in the European Union, please read our EU Recruiting Data Privacy Notice to learn how we process personal data. You may access the notice via the following link: https://chemonics.com/eu-recruiting-data-privacy-notice/.