БФ "Право на захист" шукає Government Relations Officer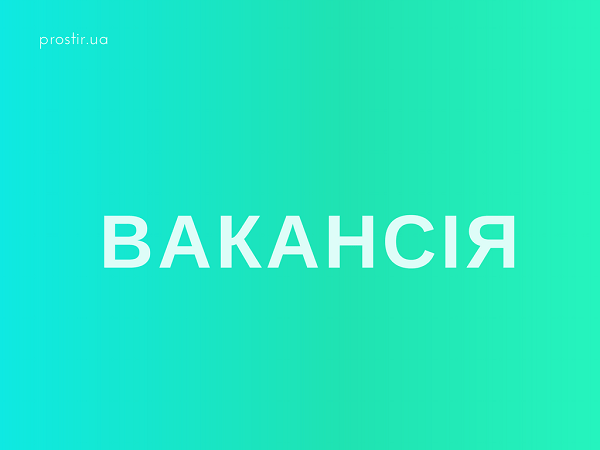 Introduction
Right to Protection (R2P) is a Ukrainian human rights and humanitarian not-for profit organization. R2P is dedicated to protecting refugees who find themselves in Ukraine due to dire circumstances as well as ensures the protection and human rights of other vulnerable migrants – the conflict affected, the internally displaced (IDPs), the stateless, the undocumented and those at risk of statelessness. R2P's key programmatic directions are legal assistance, monitoring, advocacy as well as government and civil society capacity building. R2P has approximately 150 staff members working across Ukraine.
The government relations officer's key task is to develop relations with key governmental stakeholders and create government support for R2P priorities across projects. The strength of R2P's advocacy work is predicated on legislative and policy analysis as well as developing recommendations and products in these spheres. The government relations officer would complement R2P's analytical strength by focusing on obtaining greater governmental and political buy-in for R2P's advocacy priorities. This person would increase governmental/political support for key issues and undertake a political/governmental stakeholder analysis and create a contact database to determine entry points for R2P's advocacy.
S/he will develop working relationships members of Presidential Administration, Parliament, the Cabinet of Ministers, and other with government counterparts/decision-makers such as State Emergency Service of Ukraine, Ministries of the Interior, Infrastructure, Ecology and Natural Resources, Health, Defence, etc.
The Government Relations Officer would serve as a member of the Advocacy team and report to the Advocacy Coordinator. S/he will also work in close cooperation with the R2P President and programmatic units.
Duties and responsibilities
Work within the scope of advocacy efforts identified by the Advocacy Coordinator.  Identify influence opportunities;
Oversee and provide direction on government relations strategies;
Create stakeholder maps/power diagrams for various parliamentary bodies, the Presidential Administration, the Cabinet of Ministers, and select government ministries and agencies;
Create a contact database of influencers in various spheres of government;
Develop relations and maintain cooperation with key governmental and parliamentary stakeholders;
Represent R2P at relevant coordination fora with partner organizations as well as duty bearers;
Comply with all relevant R2P policies and procedures, particularly with respect to the code of conduct.
Required qualifications 
Higher education in law, international relations, political science, or communications;
Proven capacity to increase influence and advance priorities through lobbying and government relations activities, etc;
Preferred 3 years of work experience in the field of advocacy, lobbying, or government relations. Experience of working with the Ukrainian Parliament, Cabinet of Ministers and Ukrainian executive state institutions is a strong asset.
Experience in working with and knowledge of human rights is a strong asset.
Excellent ability to communicate effectively in Ukrainian and Russian, both verbally and in writing. At least intermediate English.
Ability to work independently and to meet deadlines.
Strong people skills and attention to detail.
We offer
R2P will offer the successful applicant a contract till March 31 2020 in line with Ukrainian legislation, renewable dependent on funding and performance;
Opportunity to work with one of the strongest Ukrainian human rights and humanitarian NGOs;
Mentorship;
Room for professional growth;
Fun and energetic team;
Respect for work/life balance.
Application process 
Send cover letter and résumé with the name of the vacancy "Government Relations Officer" in the subject line to [email protected]. Responses will be sent only to those individuals who were selected for interview. No phone calls, please.
Applications close date 
18 August 2019. If an appropriate candidate is identified, R2P reserves the right to recruit ahead of this deadline.