Асистент/ка з контролю фінансів /Financial Controller Assistant – 2 positions
ЗАВЕРШЕНО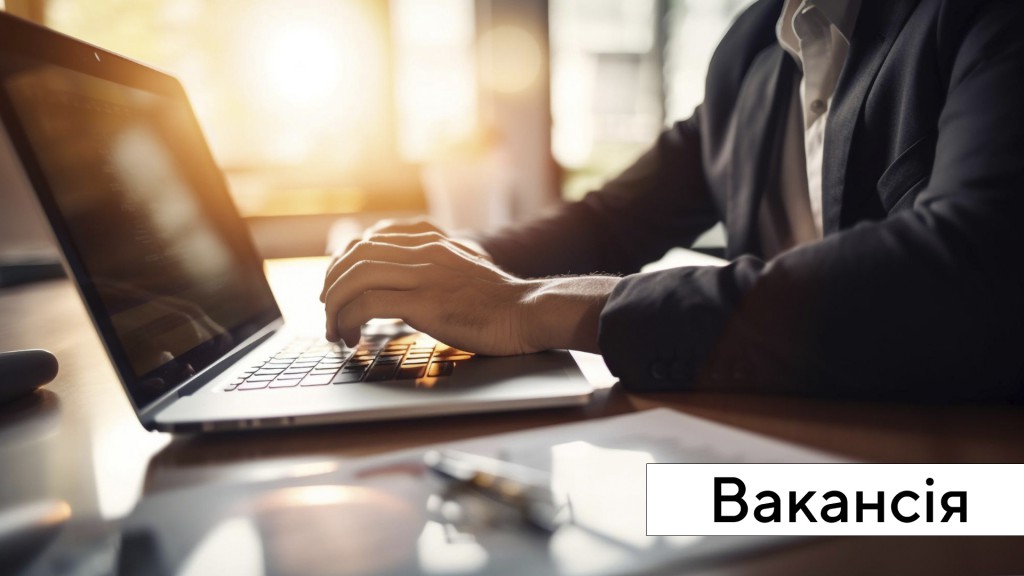 Open to Internal and External Candidates
Position Title: Financial Controller Assistant (Implementing Partner) – 2 positions
Duty Station: Kyiv, Ukraine
Classification: General Service Staff, Grade G4
Type of Appointment: Special Short-Term, Six months with the possibility of extension 
Estimated Start Date:As soon as possible
Closing Date:06 October 2023 
Established in 1951, IOM is a Related Organization of the United Nations, and as the leading UN agency in the field of migration, works closely with governmental, intergovernmental and non-governmental partners. IOM is dedicated to promoting humane and orderly migration for the benefit of all. It does so by providing services and advice to governments and migrants.
IOM is committed to a diverse and inclusive environment. Internal and external candidates are eligible to apply for this vacancy. For the purpose of the vacancy, internal candidates are considered as first-tier candidates.
Context:
Under the overall supervision of the Chief of Mission (CoM) and Budget and Compliance Officer and the direct supervision of the Senior IPC Assistant the successful candidate will be responsible and accountable for the conduct of expenditure verification provided by the Implementing Partners (IPs).
Core Functions / Responsibilities:
Overall duties :
Assist with reviewing all data and checking that they are included in the proper eligible period & recorded in the appropriate budget heading and budget code.
Assist with reviewing all data are in reconciliation with the applicable tax and social legislation considering the Partner's privileges and immunities
Assist with reviewing the Financial Report by counterchecking the data with the certified physical and electronic copies, as well as that all the supporting documents (memo's, vouchers, timesheets, purchase orders, etc) are eligible for the Action.
Assist with reviewing the accuracy and reliability of all calculations and recalculations performed by the IP.
Specifically:
Verify personnel costs – salaries, social security contributions, staff insurance costs, time management, as well as other statutory costs included in the remuneration and required by the Ukrainian Government for national partners.
Payment processing to the IPs
Verify office costs – such as travel costs, rent, utilities, communications, office supplies, etc.
Verify operational costs – such as transportation expenses, financial support to beneficiaries, cost of infrastructure in the field, trainings, as well as expenditures following the approved IP budget.
Verify subcontracting costs such as obtaining from the IP list of costs are declared in the Subcontracting category and confirm that the total amount resulting from the list of items corresponds to the amount declared in the financial statement(s).
Procurement procedures – review supporting documentation to confirm that the procurement procedures set in the IP Agreement are followed. Be familiar with the internal procurement procedure of IP and check it has been correctly applied when selecting the supplier for the sampled good or service.
Assets – follow up on the monthly delivery of the updated asset list in relation to the procurements subject to the IP Agreement.
Process funding disbursement to the IPs in accordance with set contractual obligations.
Support the preparation of the financial report for a specific implementation period, as indicated in the signed Agreement.
Support the preparation of the Budget Monitoring concerning the up-to-date budget consumption, installments performed, up-to-date percentage of time spending consumption etc.
Assist with the preparation of invoices, payment requests and goods receipt in accordance with the Financial Terms of the Project Implementation Agreement in order to process the payment to IPs.
Perform such other duties as may be assigned.
Required Qualifications and Experience
Education 
University degree in Economics, Finance, Accounting, Business Administration or a related field from an accredited academic institution with a minimum of two years of work experience or
High school diploma with a minimum of four years of work experience.
Experience
Previous experience in a similar function a distinct advantage;
Demonstrated ability to review a variety of data, identify and adjust data discrepancies, identify and resolve operational problems;
Knowledge of IOM accounting systems, SAP (PRISM-FI) software and procedures a distinct advantage;
Experience in working in a multi-cultural environment preferred.
Computer literacy in standard software applications, especially MS Excel and Word;
Ability and willingness to learn new software systems/programs;
Strong work ethics and commitment to humanitarian principles.
Languages
Fluency in English, Ukrainian is required.
The incumbent is expected to demonstrate the following values ​​and competencies:
Values
Inclusion and respect for diversity: respects and promotes individual and cultural differences; encourages diversity and inclusion wherever possible.
Integrity and transparency: maintains high ethical standards and acts in a manner consistent with organizational principles/rules and standards of conduct.
Professionalism: demonstrates ability to work in a composed, competent and committed manner and exercises careful judgment in meeting day-to-day challenges.
Core Competencies – behavioral indicators
Teamwork: develops and promotes effective collaboration within and across units to achieve shared goals and optimize results.
Delivering results: produces and delivers quality results in a service-oriented and timely manner; is action oriented and committed to achieving agreed outcomes.
Managing and sharing knowledge: continuously seeks to learn, share knowledge and innovate.
Accountability: takes ownership for achieving the Organization's priorities and assumes responsibility for own actions and delegated work.
Communication: encourages and contributes to clear and open communication; explains complex matters in an informative, inspiring and motivational way.
Other
Any offer made to the candidate in relation to this vacancy notice is subject to funding confirmation.
Appointment will be subject to certification that the candidate is medically fit for appointment and security clearances.
A prerequisite for taking up the position is legal residency in the country of the duty station and work permit, as applicable.
How to apply:
Interested candidates are invited to submit their applications filling in  the IOM Personal History Form and sending to  [email protected]   by  06 October  2023 at the latest, referring to this advertisement in the subject line of your message.
Only shortlisted candidates will be contacted.
Posting period:
From 09/22/2023 to 09/06/2023