Адміністративний/а співробітник/ця проектів
ЗАВЕРШЕНО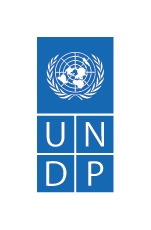 ПРООН в Україні шукає адміністративних співробітників в проекти по інклюзивному розвитку та розбудові миру, демократичного врядування, проектів по енергетиці та захисту навколишнього середовища.
Кінцевий термін розміщення вакансії:  18 червня 2023.
Посилання для заповнення резюме:
https://estm.fa.em2.oraclecloud.com/hcmUI/CandidateExperience/en/sites/CX_1/requisitions/job/11149
UNDP is committed to achieving workforce diversity in terms of gender, nationality and culture. Individuals from minority groups, indigenous groups and persons with disabilities are equally encouraged to apply. All applications will be treated with the strictest confidence.UNDP does not tolerate sexual exploitation and abuse, any kind of harassment, including sexual harassment, and discrimination. All selected candidates will, therefore, undergo rigorous reference and background checks.
The United Nations Development Programme (UNDP) works in about 170 countries and territories, helping to eradicate poverty, reduce inequalities and exclusion, and build resilience so countries can sustain progress. As the development arm of the United Nations, UNDP supports strategic capacity development initiatives to promote inclusive growth and sustainable human development. Through partnerships with national, regional, and local governments, civil society, and the private sector, UNDP strives to support Ukraine in its efforts to eliminate poverty, develop people's capacity, achieve equitable results, sustain the environment, and advance democratic governance.
In Ukraine, UNDP has been working since 1993 with the Government and local authorities, with partners across the UN system, with civil society and with local communities to help identify and develop targeted solutions to the country's development challenges. We work in close collaboration with several key ministries, departments and agencies in a robust, integrated manner in three thematic priorities/portfolios:
Under the overall guidance and supervision of the programme or project manager, the Project Associate will be responsible for the overall support of implementation of the ongoing programme/project, performing a variety of standard operational services within the programme/ project framework ensuring high quality and accuracy of work.
The Project Associate facilitates knowledge building and knowledge sharing on communication activities. The Project Associate will work closely with all office/ programme and projects' personnel and UNDP CO team to ensure relevant requirements are fulfilled in a timely manner with required quality, following the highest standards in line with UNDP guidelines and procedures
3.Scope of Work
Support in the coordination and implementation of designated project activities:
Assist in the coordination, and implementation of selected activities/components within different projects
Provide support to projects' monitoring and evaluation activities, assist in data collection, and keep updated relevant databases, contact lists, etc.
Assist in the preparation of regular updates and reports on projects' progress, implementing issues, emerging risks/problems, and proposals for necessary remedial actions
Participate in various project activities (meetings, round tables, conferences, other public activities) as requested by the supervisor
Assist in the organization of online and offline events of the projects, and other communication activities
Ensure full compliance of activities with UNDP rules/regulations, and policies/procedures.
Support in projects' administration:
Support in the organization and coordination of meetings, training sessions, workshops, conferences, and project events, as well as prepare reports and meeting minutes as required
Assist in managing project finances, and processing invoices for project related goods and services
Assist in preparing project budget and maintaining necessary budgetary controls and records
Assist in managing procurement processes, and provide inputs for request for quotations/proposals as well as for the projects' procurement plans
Prepare tenders' documentations and small procurements (canvassing) under the guidance from the Procurement Analyst
Assist in the procurement processes including vendor creation, e-requisitions, etc.
Assist in drafting terms of references for consultants and contractors as required, and provide support to the recruitment of short-term consultants in line with UNDP rules and regulations
Assist the project teams, experts, and consultants with travel and logistics matters
Coordinate and organize trainings, field visits, missions, and conferences as needed
Keep accurate electronic and paper filing, information, and records systems.
Support in networking/communicating with partners and beneficiaries:
Assist in maintaining cooperation and communication with projects' partners and beneficiaries on the implementation of the agreed activities, especially for the events, trainings, and workshops that will be conducted
Maintain the contact database related to partners and beneficiaries, assist in sharing information, and following up on partnership related issues as assigned by the supervisor
Prepare official correspondences for national and international partners.
Perform other duties within your functional profile as assigned and deemed necessary for the efficient functioning of the project/programme.
4.Institutional Arrangement
Under the direct supervision of the Project Manager, the Project Associate provides ongoing project and administrative assistance and support to the projects, performing a variety of standard administrative processes ensuring high quality and accuracy of work.
5.Competencies
Core
Achieve Results: LEVEL 1: Plans and monitors own work, pays attention to details, delivers quality work by deadline
Think Innovatively: LEVEL 1: Open to creative ideas/known risks, is pragmatic problem solver, makes improvements
Learn Continuously: LEVEL 1: Open minded and curious, shares knowledge, learns from mistakes, asks for feedback
Adapt with Agility: LEVEL 1: Adapts to change, constructively handles ambiguity/uncertainty, is flexible
Act with Determination:  LEVEL 1: Shows drive and motivation, able to deliver calmly in face of adversity, confident
Engage and Partner: LEVEL 1: Demonstrates compassion/understanding towards others, forms positive relationships
Enable Diversity and Inclusion: LEVEL 1: Appreciate/respect differences, aware of unconscious bias, confront discrimination
Cross-Functional & Technical competencies
Thematic Area Name Definition
Business management 
Communication 
Ability to communicate in a clear, concise and unambiguous manner both through written and verbal communication; to tailor messages and choose communication methods depending on the audience
Ability to manage communications internally and externally, through media, social media and other appropriate channels.
Administration & Operations
Documents and records management
Overall document (hard or electronic) management; registry and retention policy including storing and archiving
Administration & Operations
Events management (including retreats, trainings and meetings)
Ability to manage events, including venue identification, accommodation, logistics, catering, transportation, and cash disbursements, etc.
Finance
Budget management
Ability to support budgetary aspects of work planning process, drawing and management of team budgets
Procurement
Contract management
Knowledge of contract management concepts, principles and methods, and ability to apply this to strategic and/or practical situations
1.6.Minimum Qualifications of the Successful NPSA
Min. Education requirements
Secondary Education is required OR
Bachelor's degree in business administration, Management, Economics, Human Resources, Finance, Accounting, Social Sciences, or other related fields will be given due consideration.
Min. years of relevant work experience
Minimum six (6) years with secondary education or three (3) years with bachelor's degree of working experience in the field of Programme/ project support or other related fields
Experience in organizing events (online and/or offline) is an advantage
Experience with UN/UNDP or International organizations or Development organizations is an advantage
Experience in performing administrative tasks is desired
Experience in facilitating procurement processes is desired.
Required skills
Proficiency in the usage of computers and office software packages (MS Word, Excel, etc.)
Required Language(s)
Fluency in English and Ukrainian.
This is a national position only Ukrainian nationals are eligible to apply for this position.
Applicant information about UNDP rosters
Note: UNDP reserves the right to select one or more candidates from this vacancy announcement. We may also retain applications and consider  candidates applying to this post for other similar positions with UNDP  at the same grade level and with similar job description, experience and  educational requirements.
Scam warning
The United Nations does not charge any application, processing, training, interviewing, testing or other fee in connection with the application or recruitment process. Should you receive a solicitation for the payment of a fee, please disregard it. Furthermore, please note that emblems, logos, names and addresses are easily copied and reproduced. Therefore, you are advised to apply particular care when submitting personal information on the web.