Адміністративний асистент/асистентка / Administrative assistant – Dnipro
ЗАВЕРШЕНО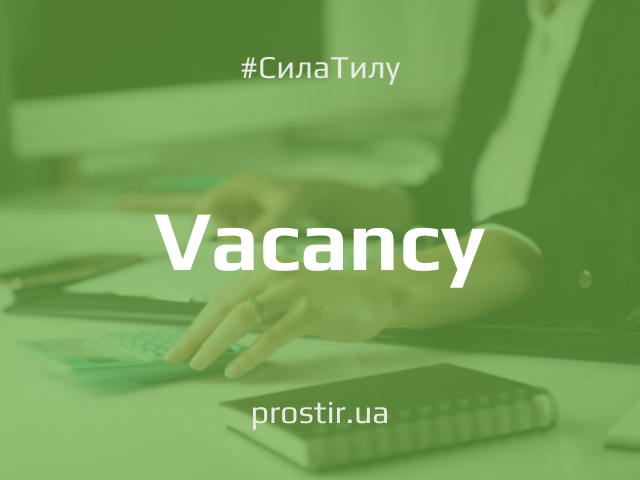 About Mercy Corps
Mercy Corps is a leading global organization powered by the belief that a better world is possible. In disaster, in hardship, in more than 40 countries around the world, we partner to put bold solutions into action — helping people triumph over adversity and build stronger communities from within. Now, and for the future.
Program Summary
Mercy Corps' Ukraine crisis response seeks to meet the humanitarian needs of vulnerable Ukrainians and other conflict-affected people where they are: displaced inside Ukraine, refugees in Poland, Romania and Moldova, or trapped behind frontlines. We aim to reach 500,000 vulnerable people with multi-purpose cash assistance, in-kind humanitarian support, and protection services across four countries. Almost all of our impact will be delivered in partnership: with Ukrainian, Polish, Romanian and Moldovan civil society organizations through a granting program that matches humanitarian action with capacity strengthening, and with peer international NGOs through a consortium in Ukraine.  Mercy Corps is responding to the Ukraine crisis with large-scale consortium programming with a focus on Multi-Purpose Cash Assistance (MPCA). The Consortium is a partnership between four international humanitarian aid agencies to model and deliver innovative, effective cash and other humanitarian assistance programs to support people affected by the Ukraine crisis within Ukraine.
General Position Summary
Administration Assistant supports facilities and office management functions at the site, and ensures compliance with field relevant policies and procedures, with substantive support from the Administration Manager/Officer.
Essential Responsibilities
Assist Administration Manager/Officer in facilitating the smooth flow of routine facilities and office management of the Mercy Corps office.
Must have a clear understanding of all policies and support needs; must be able to help facilitate training to all support staff to ensure the smooth, uninterrupted implementation of all MC programs.
Prepare a duty roster for the cooks and guards; day-to-day supervision of property management including guards, cook, cleaners, and office maintenance. Ensure the office and compound are clean and maintained at a routine schedule.
Responsible for maintaining all administrative notice boards – keeping them updated, clean and neat in appearance.
Translation of any program or office documentation, as required.
Ensure proper management and coordination of staff travel arrangements including transport, security, visas.
Conduct themself both professionally and personally in such a manner as to bring credit to Mercy Corps and to not jeopardize its humanitarian mission.
Minimum Qualification & Transferable Skills
Minimum 2 years experience with office administration or facilities management.
Excellent computer skills are required.
Must be an independent thinker and have strong organizational skills.
Demonstrated experience scheduling.
Fluency in English, Ukrainian and Russian is required.
Success Factors
The successful Administrative Assistant will assist admin and facilities & office management tasks in delivering successful programs while demonstrating excellent stewardship of donor funds and compliance with Mercy Corps and donor regulations. They will maintain strong cooperative relationships with other departments and interact effectively with international and national personnel both in a managerial and training capacity while demonstrating the ability to multi-task, meet deadlines and process information in support of changing program activities. The most successful Mercy Corps staff members have a solid commitment to teamwork and accountability, thrive in evolving and changing environments and make effective written and verbal communication a priority in all situations.
Diversity, Equity & Inclusion: Achieving our mission begins with how we build our team and work together. Through our commitment to enriching our organization with people of different origins, beliefs, backgrounds, and ways of thinking, we are better able to leverage the collective power of our teams and solve the world's most complex challenges. We strive for a culture of trust and respect, where everyone contributes their perspectives and authentic selves, reaches their potential as individuals and teams, and collaborates to do the best work of their lives. We recognize that diversity and inclusion is a journey, and we are committed to learning, listening and evolving to become more diverse, equitable and inclusive than we are today.
Safeguarding & Ethics: Mercy Corps is committed to ensuring that all individuals we come into contact with through our work, whether team members, community members, program participants or others, are treated with respect and dignity. We are committed to the core principles regarding prevention of sexual exploitation and abuse laid out by the UN Secretary General and IASC. We will not tolerate child abuse, sexual exploitation, abuse, or harassment by or of our team members. As part of our commitment to a safe and inclusive work environment, team members are expected to conduct themselves in a professional manner, respect local laws and customs, and to adhere to Mercy Corps Code of Conduct Policies and values at all times. Team members are required to complete mandatory Code of Conduct e-learning courses upon hire and on an annual basis.
Equal Employment Opportunity: Mercy Corps is an equal opportunity employer that does not tolerate discrimination on any basis. We actively seek out diverse backgrounds, perspectives, and skills so that we can be collectively stronger and have sustained global impact.  We are committed to providing an environment of respect and psychological safety where equal employment opportunities are available to all. We do not engage in or tolerate discrimination on the basis of race, color, gender identity, gender expression, religion, age, sexual orientation, national or ethnic origin, disability (including HIV/AIDS status), marital status, military veteran status or any other protected group in the locations where we work.
Interested candidates should submit their application through the following portal:
https://recruiting2.ultipro.com/MER1024MERCY/JobBoard/7a14d810-d41a-4542-9b9c-ba39a563b91a/OpportunityDetail?opportunityId=455e367a-ab9c-45ca-8440-ba1c0fdb550f