Вакансія: USAID Economics Resilence Activity looking for Economic Empowerment Officer
ЗАВЕРШЕНО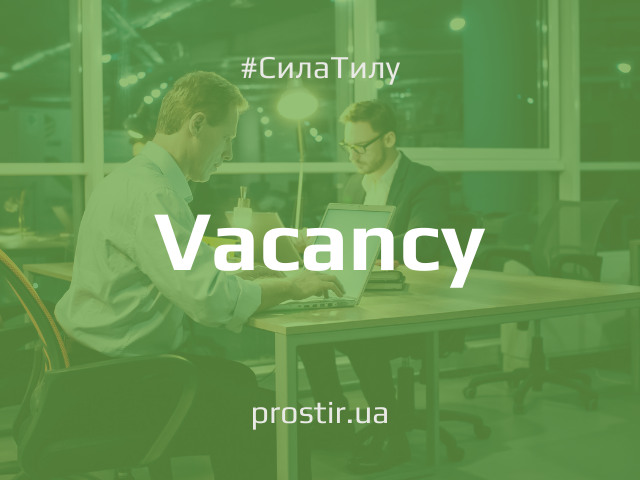 Project Description
The Ukraine Economic Resilience Activity (ERA)  was designed to strengthen the economy and improve the resilience of businesses and communities in eastern Ukraine following Russia's 2014 annexation of Crimea and the seizure of territory in the Donetsk and Luhansk Regions by Russian backed separatists.
Before the war, ERA had focused interventions on Donetsk and Luhansk Oblasts. In 2019 after Russia commandeered a Ukrainian naval ship and established a blockade, ERA added the Sea of Azov (Zaporizhzhia, and Kherson oblasts and municipal centers closest to the sea) to its area of operations. With the February onset of war in eastern and southern Ukraine, Russia has significantly damaged or destroyed most of ERA's previous implementation geography, including Mariupol, Sartana, Rubizhne, and Sievierodonetsk and occupied the cities of Berdiansk, Melitopol and Stanytsia Luhanska.
The further Economic Resilience Activity's work will be centered on three pillars:
Stabilization and Inclusion: building the capabilities of vulnerable populations to be able to capitalize on entrepreneurial and micro, small and medium enterprises (MSME) economic opportunities;
Business Revival: helping MSMEs relocate and rebuild marketing and supply chains; and
New Economy: working with coalitions and leaders to build confidence in the sustainable Ukrainian state, articulate a vision for the future, and put in place the building blocks for a modern, diverse, and MSME-friendly economy post-war.
Nowadays, ERA shifts its focus from interventions targeting businesses and communities in eastern oblasts to supporting internally displaced persons (IDPs), MSMEs, universities and other partners from those regions as they move westward to safety and re-establish operations. As a result, ERA's area of operations has changed from "the east" to supporting IDPs and partners that originated in the east to other locations "anywhere in Ukraine." The project is also considering temporary support to those who have fled to the EU outside of Ukraine.
USAID ERA provides technical assistance and co-investment support to micro-, small-, and medium-sized enterprises (MSMEs), financial services providers, local NGOs, educational institutions, cities, and consolidated communities. USAID support will enable partners to acquire and test new technologies, rebuild and scale businesses to new markets, build capacity, leverage IT solutions and share information.
About the job
The Economic Empowerment Officer provides support to manage data knowledge about the inclusion program activities and progress toward achievement of key results as agreed in the annual work plan.  The Economic Empowerment Officer ensures efficient cross-cutting communication between the Inclusion program's components and disseminates  high quality data,  tools, and lessons learned. The Economic Empowerment Officer  reports to the Inclusion Program Manager.
Your main duties and responsibilities will be:
Inclusion Activities:
support effective cross-cutting activities with the Inclusion Program specialists;
participate in designing and conducting the Inclusion Component activities;
take part in creating monthly and quarterly calendars of activities and follow up on the Inclusion component activities and Work plan lines;
report on the progress to the Inclusion Program Manager;
take part in translating and cross-checking the Inclusion Component documentation;
assess new tools and activities for efficient work within the Inclusion Component;
follow up the network activities within the Inclusion Component;
coordinate referral cases with other stakeholders and partners;
maintain the database of contacts of the Inclusion Component partners.
Monitoring and Evaluation:
support systematic data collection and analysis of progress towards the key performance indicators of the Inclusion Component;
coordinate data collection on informational and communication events of the Inclusion Component;
develop registration forms and surveys and analyze feedback to measure impact of the events such as workshops, trainings, seminars, etc.;
provide data for reports requested by donors;
conduct site visits to ongoing interventions and activities of the Inclusion Component;
prepare data and visualizations for reports and presentations.
Communication: in coordination with the Communication Team,
represent ERA in a professional manner among relevant stakeholders;
develop communication messages and materials of the Inclusion Component activities;
provide information on success stories;
ensures that the correct USAID ERA branding and marking are utilized during the performance of the technical tasks.
Reporting:
contributes to preparing the ERA weekly, quarterly, and annual reports;
provide inputs to the reports to the Activity beneficiaries;
performs other duties as requested by the ERA management.
About you
Bachelor's degree in a relevant field (Sociology, Philology, Pshycology, etc.);
Experience in developing and managing communication materials;
Experience in data collection and analysis, data quality assessment;
Experience in planning and reporting;
Proficiency in working with Microsoft programs, Word, Excel, Power Point, Webex etc.;
Expertise in database management and data analysis;
Strong writing and analytical skills;
Fluent English and Ukrainian are required.
Job Expectations
In this position, you are expected to share the DAI four core values:
Integrity: commit to civil and ethical behavior, play by the rules, and do the right thing;
Responsibility: be accountable to clients, partners, grant recipients, beneficiaries, colleagues, and communities where we work. If you fall short, you own up, fix the problem, and get it right the next time;
Excellence: adhere to the highest technical and professional standards in innovation, learning, and service;
Global Citizenship: respect cultural diversity and treat everyone everywhere with professionalism and dignity to make the world a better place.
WE OFFER
Contract length: 12-months employment agreement with a possibility of extension until August 2024.
Salary Level: We offer competitive market-based salary level for candidates with relevant experience.
Duty station: Ukraine
Benefits: all benefits envisaged by Labor Code of Ukraine, corporate medical insurance for employees and immediate family members.
Start date: September 2022
Application process
All applicants must send a cover letter and updated CV (no longer than four pages) in English to [email protected], please mention in the subject Economic Empowerment Officer 
Closing date for applications: August 25, 2022
For further information about the DAI GLOBAL LLC, please consult our website dai.com.