Вакансія: Lead Liquidity Management Specialist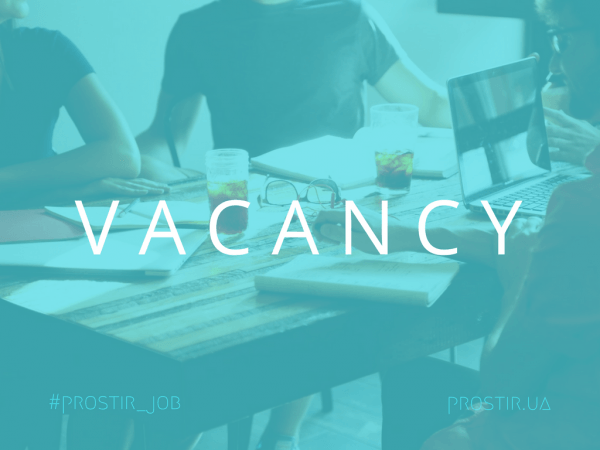 Program: Credit for Agriculture Producers (CAP) Project 
Application Deadline: Until filled 
Location: Kyiv, Ukraine 
World Council of Credit Unions seeks a Lead Liquidity Management Specialist for the Credit for Agriculture Producers (CAP) Project in Ukraine, funded by the United States Agency for International Development (USAID), to work closely with United Credit Unions (UCUs) to build their liquidity management capacities and skills to manage a potential liquidity fund for credit unions, while ensuring risks are properly mitigated and proper procedures followed. Concurrently, the position will work to strengthen credit union operations to ensure the fund loans are properly utilized and returned, all in line with international best standards. She/he will work closely as a team member of CAP to help revive the credit union sector in Ukraine and expand liquidity to grow credit unions' agriculture loan portfolios.
About the Project:
CAP seeks to revitalize the credit union sector in Ukraine by creating a more transparent legal and regulatory framework for credit union operations in Ukraine to both promote growth and reduce risks, while improving access to agricultural finance for agricultural and rural micro, small, and medium enterprises through credit unions. Specifically, the project expects to: (1) strengthen credit union regulator and national associations capacity; (2) advocate for an improved and updated legislative framework to meet European Union (EU) standards, enabling credit unions to compete with other financial institutions; and (3) address constraints preventing credit unions from expanding outreach and delivering high-quality lending to the agricultural sector.
Duties:
The Lead Liquidity Management Specialist will lead all tasks to develop a liquidity fund mechanism for credit unions, operationalize it, and support its day-to-day operations in line with project goals and annual implementation plans. The Lead Liquidity Management Specialist will work in coordination with CAP partners and international partners and experts to draw on lessons learned per experience in other countries. Specific duties are as follows:
Technical
Lead and coordinate CAP work to support UCUs in setting-up and managing a liquidity fund for credit unions
Support development of the legal and governance framework to design: how funds are managed, conditions for fund disbursements, monitoring mechanisms to mitigate risks of misappropriation, and market distortion; and
Draft and implement processes for eligibility and lending decisions, market-rates, loan disbursement criteria and monitoring, and relevant polices and forms to be used by credit unions and UCUs.
Build the capacity of UCUs to manage additional external funds for on-lending to credit unions
Coordinate and support institutional evaluation of UCUs in coordination with international investors to identify gaps in UCUs' operations and inform on technical assistance design;
Develop and execute plan for implementation of procedures and policies in the UCUs based on evaluation results;
Work with UCUs to ensure ability to train their credit union members and improve their analytical and management capacities; and
Establish a risk managements system, internal controls, and fraud prevention mechanisms for the fund.
Provide portfolio management and complimentary technical assistance to UCUs  
Provide needed hands-on support to UCUs to manage and disburse funds;
Provide technical assistance for lending practices, credit analysis and methodologies to improve credit union analysis, and recovery as a priority for each credit union;
Provide technical assistance for development of credit union business plans, including utilizing WOCCU Model Credit Union Building (MCUB) methodology for performance monitoring;
Lead work to improve and digitize MCUB tool to suit Ukrainian credit unions and ensure they receive adequate training to use the tool.
General
Oversee all tasks and deliverables under Objective 3, including managing the Financial Technician's work to support strengthening of credit unions seeking to access the liquidity fund;
Work closely with UCUs and serve as primary liaison between UCUs' Risk Managers and CAP, in particular;
Collaborate closely with other USAID activities as applicable;
Create training materials and hold training sessions as needed; develop and supervise training programs for partners as needed;
Liaise with partner organizations, consultants, government officials, and other stakeholders as needed independently to ensure proper communication and information flow;
Coordinate with international partners, consultants, volunteers, and WOCCU's advocacy team providing support to CAP on Objective 3 of the project;
Contribute to the development of work plans, quarterly reports, reports to USAID, as well as CAP and partner annual reports, and reporting required for the project partners, recipients, and government as assigned by COP / DCOP;
Work closely with Lead Agriculture Specialist and Agrifinance and East Ukraine Specialist to ensure synergies, efficacy, and proper flow of work between Objectives 3 and 4.
Travel outside of Kyiv, as needed, to reach rural credit unions and their members, including to Eastern regions of Ukraine; and
Fulfill all tasks required to meet project goals under CAP's Objective 3 as assigned and per request of the COP or DCOP.
Required Qualifications:
Masters' degree in economics, finance, banking or another related field;
At least 5-7 years of experience in banking or financial industry;
Previous experience working with or understanding of international financial institutions;
Professional certification in risk management and program management preferred;
Previous USAID experience preferred;
In-depth understanding of NBU requirements on risk management, liquidity, and credit union financial ratios;
Training experience;
Excellent writing, research, and communication skills;
Native Ukrainian fluency, both written and spoken;
Fluency or high proficiency in written and spoken English;
Computer proficiency (Microsoft Word, Excel, and PowerPoint);
Strong analytical and critical thinking skills;
Culturally sensitive and able to work with multiple stakeholders in Ukraine and understand their various positions/viewpoints;
An ambitious nature, problem-solving abilities, creativity, and a dedication to creating change in Ukraine.
Apply: Please send a cover letter, resume, and three reference contacts to [email protected] with the subject line: "Lead Liquidity Management Specialist." Only candidates who have been selected for an interview will be contacted. No phone calls, please. Thank you.