Вакансія: Human Resources Associate SC6, Kyiv, Ukraine (Ukrainian Nationals Only)
ЗАВЕРШЕНО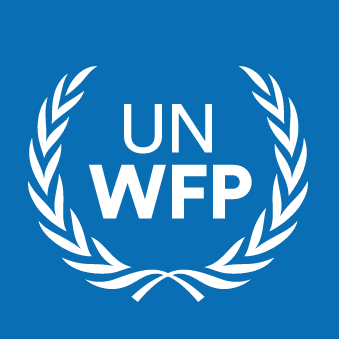 WFP celebrates and embraces diversity. It is committed to the principle of equal employment opportunity for all its employees and encourages qualified candidates to apply irrespective of race, colour, national origin, ethnic or social background, genetic information, gender, gender identity and/or expression, sexual orientation, religion or belief, HIV status or disability.
Female Applicants are strongly encouraged to apply.
ABOUT WFP
The United Nations World Food Programme is the world's largest humanitarian agency fighting hunger worldwide.  The mission of WFP is to help the world achieve Zero Hunger in our lifetimes.  Every day, WFP works worldwide to ensure that no child goes to bed hungry and that the poorest and most vulnerable, particularly women and children, can access the nutritious food they need.
ORGANIZATIONAL CONTEXT
The jobs is found in Country Offices (COs). 
At this level job holders are expected to use initiative and knowledge within an area of expertise to independently respond to queries with general guidance. There is a requirement to use judgment in dealing with unforeseen problems on a daily basis. Job holders are expected to manage resources and coach and coordinate a team of support staff.
The United Nations World Food Programme (WFP) is the leading humanitarian organization saving lives and changing lives, assisting 115.5 million people in 84 countries by delivering food assistance in emergencies and working with communities to improve nutrition and build resilience. Food and food-related assistance lie at the heart of the struggle to break the cycle of hunger and poverty. WFP operated in eastern Ukraine from 2014 to 2018, reaching more than one million people through cash, food vouchers or locally purchased food rations, while operating in both government- and non-government-controlled areas. 
WFP is currently engaged in a large-scale response to the ongoing humanitarian crisis in Ukraine. The current conflict is a main driver of hunger and food insecurity in the world. The United Nations estimate that 12 million people inside Ukraine will need relief and protection, while more than 4 million Ukrainian refugees may need protection and assistance in neighboring countries in the coming months. It is estimated that 1.3 million refugees and asylum-seekers arrived from Ukraine to neighboring countries as of 4 March; this number could grow to 1.5 million people. More than 50 percent have set to Poland, 13 percent in Hungary, 9 percent in Moldova and the rest in other European countries.
STANDARD MINIMUM QUALIFICATIONS
Education: University degree in Business Administration or any related fields HR studies is a plus
Experience: Three to five years of experience in HR operations management 
Knowledge & Skills:
Experience operating in a dynamic, international environment 
Proficiency in working with MS applications, including Word, Excel and PowerPoint. Advanced skills in using leading HR systems (i.e. SAP, Oracle) and a demonstrated ability to work well with new applications. 
Languages: Fluency in English, Ukrainian and Russian is required 
JOB PURPOSE
To deliver a full range of HR support services to ensure accurate implementation of WFP policies and procedures and facilitate the effective functioning of a client-focused and strategy-oriented HR services.
KEY ACCOUNTABILITIES (not all-inclusive)
1.    Provide assistance on a wide range of complex HR queries and follow up actions, to ensure consistent and high-quality HR services are delivered to clients. 
2.    Identify evolving needs of the organisation and recommend changes in HR processes and procedures, to support improvements in HR services. 
3.    Analyse and respond to various internal and external queries, to ensure that clients are well-informed and that HR activities are aligned with broader WFP objectives. 
4.    Review and compile a variety of data on staff recruitment and selection, contractual conditions, entitlements, performance and training requirements, workforce, etc., to support analysis and reporting needs. 
5.    Support activities in the areas of work allocated by the direct manager in compliance with relevant processes and procedures. 
6.    Support and deliver on boarding for new staff joining WFP, to ensure that relevant processes are followed and the conditions of terms of service are explained and understood. 
7.    Prepare a range of complex HR documentation required for the specific area of work (e.g. employment contracts, transfer/separation letters, training-related documents, etc.) ensuring accuracy and meeting established deadlines. 
8.    Use HR management systems for reviewing, entering and updating a variety of HR data including monitoring various deadlines (e.g. contract expiration, PACE, etc.), ensuring compliance with the established deadlines and accuracy of HR data. 
9.    Co-ordinate the maintenance of confidential personnel records, HR databases and archives, to ensure data and files are accurately stored and updated in compliance with the established standards 
10.    Monitor staff contractual procedures and handle related administrative actions including preparation of reports, to support efficient HR service. 
11.    Ensure updated and qualitative HR trackers and reports, including key metrics/data
12.     Additional responsibilities in line with area of interest.
TERMS AND CONDITIONS
JOB TITLE: HR Associate
TYPE AND LEVEL OF CONTRACT: SC6
UNIT/DIVISION: Human Resources
REPORTS TO: HR Officer 
DUTY STATION (City, Country): Kyiv, Ukraine. 
DURATION: 6 months, extendable.
APPLICATION DEADLINE: 08 July 2022.
All employment decisions are made on the basis of organizational needs, job requirements, merit, and individual qualifications. WFP is committed to providing an inclusive work environment free of sexual exploitation and abuse, all forms of discrimination, any kind of harassment, sexual harassment, and abuse of authority. Therefore, all selected candidates will undergo rigorous reference and background checks.
No appointment under any kind of contract will be offered to members of the UN Advisory Committee on Administrative and Budgetary Questions (ACABQ), International Civil Service Commission (ICSC), FAO Finance Committee, WFP External Auditor, WFP Audit Committee, Joint Inspection Unit (JIU) and other similar bodies within the United Nations system with oversight responsibilities over WFP, both during their service and within three years of ceasing that service.
https://career5.successfactors.eu/sfcareer/jobreqcareer?jobId=167744&company=C0000168410P