Technical Writer/Editor/Технічний редактор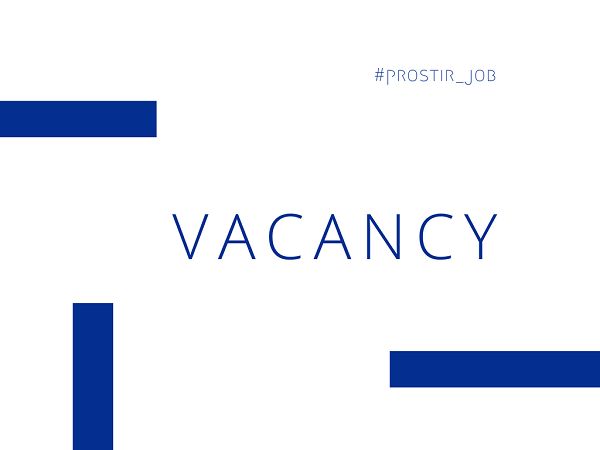 USAID/Energy Security Project
Technical Writer/Editor
The Energy Security Project (ESP) is a five-year project funded by the United States Agency for International Development (USAID),[1] implemented by Tetra Tech, a California-based leading provider of services in the areas of water, environment, infrastructure, resource management, energy, and international development.[2]
The ESP mission is to enhance Ukraine's energy security, to improve the energy legal and regulatory environment in the country, and to increase the resilience of Ukraine's energy supply. This will help to support country's economic development and sustain its democracy. ESP is working closely with the Government of Ukraine (GOU) to develop competitive energy markets. By doing so, ESP will facilitate private sector-led energy investments to provide affordable, reliable, resilient, and secure energy for all Ukrainians.
Position Summary:
Tetra Tech ES, Inc. is looking to fill in the position a Technical Writer/Editor. S/he will provide technical writing, editing and formatting for project documents, including reports and communications materials. The individual will be responsible for managing the processes of storing and maintaining critical project and operational information. This is a full-time position located in Kyiv, Ukraine.
Responsibilities:
Provide editing for technical reports and deliverables;
Write project descriptions, outlines, success stories, contribute to newsletters;
Collaborate with communications team to create blogs, articles, presentations and other new media to support outreach activities;
Produce products that conform to USAID branding, documentation and quality assurance standards;
Collaborate with graphic designers to create visually appealing graphics and illustrations for reports and project deliverables;
Create/manage templates to streamline processes;
Conduct periodic training on best practices in report development, editing tips to ensure high quality deliverables, and other related training to improve the writing ability of the team;
Develop, maintain and manage a knowledge management system for collecting and tracking project deliverables and operational efforts;
Perform other related duties as assigned.            
Essential KSA's required (experience, skills, education, certification, etc.):
Bachelor's or master's degree in linguistics, journalism, international relations, engineering or another related field;
3-7 years of relevant work experience in technical writing and editing technical materials;
Excellent organization and prioritizing skills;
Experience managing multiple projects and meeting deadlines;
Fluency in English and demonstrated skills in technical writing and editing;
Native fluency in Ukrainian;
Extreme precision and attention to detail;
Strong interpersonal skills and ability to interact with individuals at all levels;
Strong quality assurance skills.
Strong working knowledge of Microsoft Office.
Valued but not required KSA's:
Experience writing content on energy within the context of international development;
Experience working on international development projects funded by USAID or other international donor agencies;
Experience in using graphics programs;
Graduate degree in English;
Fluency in a second language, preferably Ukrainian or Russian;
To apply please submit your CV in English and a cover letter with the title of the position in the subject line to [email protected]
There is no deadline associated with this position, Tetra Tech may fill the position when a qualified person is found. 
Only candidates who have been selected for an interview will be contacted.  No phone calls, please.
To find more about USAID Energy Security Project, follow us on Facebook https://www.facebook.com/usaidesp/.
[2] http://www.tetratech.com/en/markets/international-development