Старший юрист у сфері транспортного права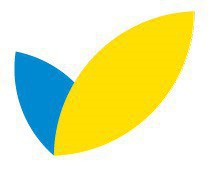 1. Objective(s) and linkages to Reforms
A Reform Support Team (RST) at the Ministry of Infrastructure of Ukraine (MoI) is a group of Ukrainian professionals (non-civil servants) funded on a temporary basis by the donors that provides targeted technical support and assists in the design and implementation of priority reforms. The RST will assist in filling the capacity gaps in the design and implementation of priority reform strategies and programs, while strengthening links and partnerships between the Ministry´s priorities and relevant donor support.
RST is funded by the EBRD managed Ukraine Stabilization and Sustainable Growth Multi-Donor Account (MDA). The contributors are: Denmark, the European Union, Finland, France, Germany, Italy, Japan, the Netherlands, Poland, Sweden, Switzerland, the United Kingdom and the United States of America.
The RST needs an industry-leading Legal Counsel with deep insight into the transport sector and unparalleled expertise in transport law. The Leading Legal Counsel will work across the entire sector including highways and road transport, rail, aviation and marine and ports. 
2. Duration and proposed timeframe
Expected duration of the current assignment is till December 2019 inclusively, with the possibility of extension in 2020 subjected to availability of the donor funding. 
3. Main Duties and Responsibilities
Facilitation of reform implementation process in the sector:
Legal support of the transport reform process
Contributing to deregulation and liberalization in the transport sector
Preparation of draft bills and drafts of bylaws on amendments to current laws in the transport sector
Implementation of draft bills, bylaws and legal support for enactment of draft bills and bylaws by the Parliament and the Cabinet of Ministers
Legal support of drafted bills and bylaws during their approval in the Ministries, Cabinet of Ministers, Parliament and other state organizations
Drafting of Ukrainian legal and sub-legal acts according to the EU-UA Association Agreement
Preparation of comparative analyses and tables of correspondence between Ukrainian and EU legal acts
Preparation of presentations and analysis of legal acts
Providing legal analysis of current legislation and preparation of propositions for its amendments within transport reform process
Participation in Governmental and other legislation working groups and ad hoc meetings
Interaction with the Project Managers and the specialized Legal Counsels for timely preparation of drafts of the required legal changes
Developing Roadmap and work plan of transport sector reforms
Preparing draft bills on amendments to current laws within transport reform process
Preparing drafts of bylaws on implementation of provisions of transport reform
Preparing of draft bill on transport sector and its discussion within state authorities
Legal support on implementation of transport sector reform process
Providing analysis on current legislation in transport and prepared comments on its improvement
4. Qualifications, Skills and Experience
At least a Bachelor's degree in law from the reputable Ukrainian or foreign University
Strong analytical, communication and presentation skills
PC literacy (PowerPoint, Project, Excel, Word, Legal databases Liga or Rada proficient)
Experience in high-level negotiations, strong communication, and presentation skills
Strong analytical skills with the ability to interpret complex legal, commercial and financial information
Excellent command of English and Ukrainian, both written and spoken
Preferably more than 10 years of general professional experience
At least 5 years of proven managerial experience in leading law firm, public or business administration, consulting
At least 3 years of experience in the transport sector
Prior experience of work in public services reform team is a plus
Familiarity with the reform agenda in Ukraine
Experience in leading multidisciplinary teams is an asset
Experience in the infrastructure sector is an asset
5. Assignment value
The estimated monthly value of this consultancy position is in the region of EUR 1,200 – 1,800. The exact rate will be made by the Recruitment Committee comprised of representatives of the Ministry of Infrastructure of Ukraine and international donors.
The funding source of this assignment is the Ukraine Stabilisation and Sustainable Growth Multi-Donor Account (MDA) managed by the EBRD.
The donors to MDA are Denmark, Finland, France, Germany, Italy, Japan, the Netherlands, Norway, Poland, Sweden, Switzerland, the United Kingdom, the United States of America, and the European Union, the largest donor.
6. Submissions
Submissions must be prepared in English and delivered electronically by 25 September 2019 to the following address: [email protected]
All submissions must include:
Filled Application Form (please find here)
At least one professional reference letter (from the past supervisor/manager)
Applicant's CV
Expected salary range (for information only)
Only complete submissions, containing the above, can be considered. Selected applicants will be invited to the interview.
7. Selection Procedure
Following the evaluation of all applications received, selected candidates will be invited to a brief written test in Ministry of Infrastructure of Ukraine (Peremohy ave, 14) covering both general and technical questions in both English and Ukrainian. Short-listed candidates will be invited to interview. The successful candidate will be required to provide a written professional reference (original in English, or Ukrainian with English translation) together with the contact details for two further referees who can attest to the professional and/or educational background of the candidate. Successful reference check will be a pre-condition to contracting.