Співробітник/ця із закупівель
ЗАВЕРШЕНО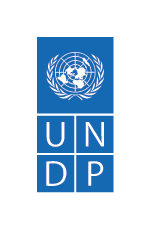 ПРООН в Україні шукає  співробітника/цю із закупівель.
Кінцевий термін подання на вакансію: 21 червня 2023.
Посилання для заповнення Р-11.
Diversity, Equity and Inclusion are core principles at UNDP:  we value diversity as an expression of the multiplicity of nations and cultures where we operate, we foster inclusion as a way of ensuring all personnel are empowered to contribute to our mission, and we ensure equity and fairness in all our actions. Taking a 'leave no one behind' approach to our diversity efforts means increasing representation of underserved populations. People who identify as belonging to marginalized or excluded populations are strongly encouraged to apply. Learn more about working at UNDP including our values and
inspiring stories.
UNDP does not tolerate sexual exploitation and abuse, any kind of harassment, including sexual harassment, and discrimination. All selected candidates will, therefore, undergo rigorous reference and background checks.
 
Today Ukraine is facing its most serious challenges since achieving independence in 1991. The ongoing war has already resulted in significant loss of life, unprecedented displacement, internally and towards neighboring countries, and devastating destruction of infrastructure. The UN Ukraine Flash Appeal shows that at least 15.7 million people are in immediate need of emergency assistance and protection. Early projections indicate that if the war should continue in the medium to long term, up to 90% of the Ukrainian population could face poverty and extreme economic vulnerability, and the country's socio-economic progress could be set-back by almost 20 years. In the short-term, 62% of the population is at high risk of falling into poverty. Ukraine's GDP contracted by about 30 percent in 2022, with economic activity scarred by the destruction of productive capacity, damage to arable land, and reduced labour supply. Poverty is estimated to have increased from 5.5 percent in 2021 to 25 percent in 2022 and headline inflation hit 24.9 percent in September 2022, with high food price inflation hurting the poor. 
In addition, the country faces losses of many people's lives and devastative destruction of infrastructures and economic bases. Currently, more than 50% of the energy infrastructure damaged, causing the massive disruption of energy supply nationwide with millions of people experiencing power outages and challenges in heating. Extensive scale of destruction of infrastructure, rehabilitating or constructing infrastructures and installing equipment with necessary supply of the materials is urgently required to restore or maintain life-line and key basic services, followed by removal or mines and explosives as well as debris. Furthermore, it is important to rehabilitate economic or productive infrastructures, such as ports, agricultural infrastructures, and market facilities to revive national economy.  
Furthermore, military hostilities resulted in numerous human rights violations, significant and evolving patterns of displacement, introduction of urgent changes in legal rules and procedures to correspond with human rights principles and martial law to meet an increase in requests for access to justice as a whole and easily accessible legal services and legal information in particular. The same needs for clear, transparent procedures for handling applications on notification of damaged and lost property, including real estate, are evident in the civil-law sector as in the criminal domain. 
Such unprecedented complex humanitarian, development, and peace (HDP) challenges in Ukraine underscore the importance of programming that responds to the multiple dimensions of the crisis – human security crisis.  Therefore, UNDP has developed a comprehensive crisis response and recovery programme to strengthen and leverage resilience of individuals, communities, and institutions in the country to provide immediate life-saving assistance while maintaining core government functions and public service delivery and initiating economic recovery in the country, which will contribute to global food security, peace, and human security. To this end, UNDP has been engaging in various procurement of items and equipment for various programme implementation including mine action, debris management, and the restoration of energy facilities. The procurement associate will work as a part of Project Support Team to facilitate the procurement of necessary items and equipment.
Scope of Work
Contribute to project staff in preparation of the Procurement Plan based on the Annual Work Plans and its timely and regularly updating according to the project  activities;
Maintain global procurement platform and other corporate procurement systems;
Organize procurement processes including preparation and conduct of RFQs, ITBs or RFPs, receipt of quotations, bids or proposals, their evaluation, negotiation of certain conditions of contracts in full compliance with UNDP rules and regulations. Support the procurement process to ensure that it is fair, competitive, transparent, ethical and provides best value for money as well as the procurement action is in accordance with UNDP rules and regulations, procedures and instructions;
Implement sourcing strategy;
Development and update of the rosters of suppliers, implementation of supplier selection and evaluation;
Prepare submissions to Contract, Asset and Procurement Committees, facilitate supportive information and document flows;
Verify Terms of Reference (TOR)/technical specifications/Statement of Work (SOW) according to UNDP regulations, required evaluation criteria and scoring;
Assist project management in preparation/revision of Project Implementation Plan and Project Procurement Plan;
Serve as a secretary of the tender procurement processes of the project including: prepare all procurement documents, distribute and present relevant documentation to the members of the committee; coordinate procurement evaluation committee meetings; prepare procurement evaluation committee reports as well as maintain records of all documentation and reports;
Implement proactive contract management, timely follow-up on the purchase orders fulfilment, communicate with suppliers and resolve issues which may arise along the supply process;
Conduct contract management on every stage of supply chain proactively identifying potential critical parts and making suggestions for improvement;
Maintain and improve the contract management system and to ensure that accountability to donors and internal stakeholders is met;
Work in a close liaison with the responsible person or be responsible for ensuring timely verification and receipt of shipping documents, goods receipt, clearance, facilitating quality control and distribution;
Liaise as necessary with the stakeholders of procurement processes which may include but not be limited to, international and national suppliers, service providers, external bodies and end users as needed along the procurement and supply process;
Prepare Purchase orders (POs) and contracts, performance management of procurement contracts. Implement the internal control system which ensures that Purchase orders are duly prepared and dispatched. Ensure timely corrective actions on POs with budget check errors and other problem;
Prepare and present reports on the project procurement;
Monitor the transportation of products purchased under the project;
Review logistics documentation ensuring that all necessary documents are properly prepared;
Ensure timely distribution of shipping documents and related documents to local service providers;
Ensure timely delivery and proper transfer of products to the recipients;
Maintain adequate filing and documentary evidence of all procurement and contract management processes as required by UNDP policies and procedures;
Ensure that all project's needs are met through the timely provision of appropriate supplies and other logistical support to all areas of operation;
Assist in problem solving, bottlenecks prevention, risk analysis of the procurement processes within the Project;
Provide inputs to the project reports;
Provide trainings on procurement related processes to the project staff, if needed.;
Perform other duties as required by UNDP management.
Institutional Arrangement
Under the direct supervision of Project Manager and the overall guidance of Energy and Environment Portfolio Team Lead, the Procurement Associate will be responsible for procurement issues. S/he will ensure administration, transparent and efficient provision of procurement services and processes.
Competencies 
| | |
| --- | --- |
| Core |   |
| Achieve Results: | LEVEL 1: Plans and monitors own work, pays attention to details, delivers quality work by deadline |
| Think Innovatively: | LEVEL 1: Open to creative ideas/known risks, is pragmatic problem solver, makes improvements |
| Learn Continuously: | LEVEL 1: Open minded and curious, shares knowledge, learns from mistakes, asks for feedback |
| Adapt with Agility: | LEVEL 1: Adapts to change, constructively handles ambiguity/uncertainty, is flexible |
| Act with Determination: | LEVEL 1: Shows drive and motivation, able to deliver calmly in face of adversity, confident |
| Engage and Partner: | LEVEL 1: Demonstrates compassion/understanding towards others, forms positive relationships |
| Enable Diversity and Inclusion: | LEVEL 1: Appreciate/respect differences, aware of unconscious bias, confront discrimination |
 Cross-Functional & Technical competencies (insert up to 7 competencies)
Thematic Area
Name
Definition
Business Management
Customer Satisfaction/Client  Management

Ability to respond timely and appropriately with a sense of urgency, provide consistent solutions, and deliver timely and quality results and/or solutions to fulfil and understand the real customers' needs. Provide inputs to the development of customer service strategy.

Look for ways to add value beyond clients' immediate requests.

Ability to anticipate client's upcoming needs and concerns.

Business Management
Communication
Ability to communicate in a clear, concise and unambiguous manner both through written and verbal communication; to tailor messages and choose communication methods depending on the audience. Ability to manage communications internally and externally, through media, social media and other appropriate channels.
Procurement
Data analysis
Ability to extract, analyseand visualize procurement data to form meaningful insights and aid effective business decision making.
Procurement
Data management
Knowledge of processing, storing, and validating procurement data.
Procurement
Procurement management
The ability to acquire goods, services or works from an outside external source.
Procurement
Contract management
Knowledge of contract management concepts, principles and methods, and ability to apply this to strategic and/or practical situations.
Minimum Qualifications of the Successful NPSA
Min. Education requirements

Secondary Education is required or
Bachelor's Degree in Procurement, Logistics, Management, Economics, Law, Business Administration, Public Administration, Engineering or other relevant areas will be given due consideration but it is not a requirement.

Min. years of relevant work experience

Minimum 7 years (withSecondary Education) or 4 years(with Bachelor's Degree) of relevant experience, on the national or international level,in procurement/supply chain, logistics or related areas.

Desired experience

Working experience with UN procurement procedures will be considered an advantage.
Prior experience with a UN Agency or International Organization in the field of procurement is highly desirable

Required skills
Experience in the usage of computers and office software packages (MS Word, Excel) and advance knowledge of spreadsheet and database packages, experience in handling web-based management systems.
Desired skills in addition to the competencies covered in the Competencies section

Knowledge of public procurement principles is an asset.
Training and/or certification in procurement and supply chain management is a strong asset.
Familiarity and experience with Quantum or other ERP system would be an asset;

Required Language(s)
Fluency in Ukrainian and English is required.
Professional Certificates
Procurement Certification is an asset.
Please note: Recommended candidates will be rostered for similar positions within the country.
This is a national position. Only Ukrainian nationals are eligible to apply.
Disclaimer
Under US immigration law, acceptance of a staff position with UNDP, an international organization, may have significant implications for US Permanent Residents. UNDP advises applicants for all professional level posts that they must relinquish their US Permanent Resident status and accept a G-4 visa, or have submitted a valid application for US citizenship prior to commencement of employment. 
UNDP is not in a position to provide advice or assistance on applying for US citizenship and therefore applicants are advised to seek the advice of competent immigration lawyers regarding any applications.
Applicant information about UNDP rosters
Note: UNDP reserves the right to select one or more candidates from this vacancy announcement.  We may also retain applications and consider candidates applying to this post for other similar positions with UNDP at the same grade level and with similar job description, experience and educational requirements.
Non-discrimination
UNDP has a zero-tolerance policy towards sexual exploitation and misconduct, sexual harassment, and abuse of authority. All selected candidates will, therefore, undergo rigorous reference and background checks, and will be expected to adhere to these standards and principles.  
UNDP is an equal opportunity and inclusive employer that does not discriminate based on race, sex, gender identity, religion, nationality, ethnic origin, sexual orientation, disability, pregnancy, age, language, social origin or other status. 
Scam warning
The United Nations does not charge any application, processing, training, interviewing, testing or other fee in connection with the application or recruitment process. Should you receive a solicitation for the payment of a fee, please disregard it. Furthermore, please note that emblems, logos, names and addresses are easily copied and reproduced. Therefore, you are advised to apply particular care when submitting personal information on the web.