Results & Scale-Up Specialist в програму USAID DOBRE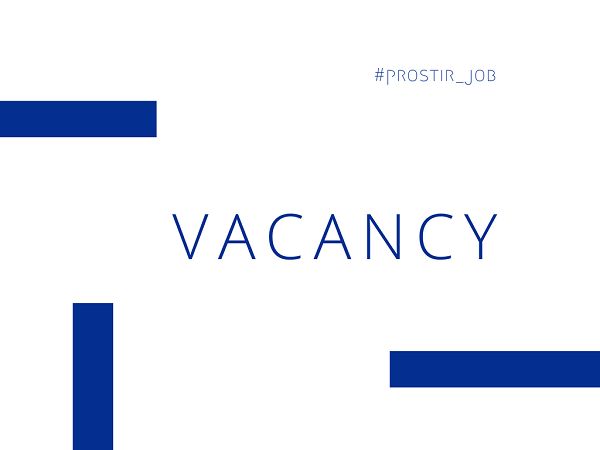 Results & Scale-Up Specialist  – Location: Kyiv, Ukraine
Overview
Global Communities, formerly CHF International, is an international non-profit organization that works closely with communities worldwide to bring about sustainable changes that improve the lives and livelihoods of the vulnerable.
Global Communities is seeking a qualified and experienced Results & Scale-Up Specialist for the five-year USAID-funded Decentralization Offering Better Results and Efficiency (DOBRE) project. This project strengthens local governments in newly consolidated communities to effectively manage resources and services that respond to community priorities and improve citizen engagement and oversight in local governance.
Responsibilities
The Results & Scale-Up Specialist will work closely with the DOBRE technical team on capturing key programmatic methodologies and approaches, and then communicating and scaling them up through various means and channels. The Program Specialist will work closely with the DCOP on designing effective strategies and activities that will contribute to the sustainability of DOBRE results.  He/she will work also with outside stakeholders including local government associations, DOBRE consortium partners, other donor projects and consultants.   He/She will be based in Kyiv, Ukraine and report to the Deputy Chief of Party. The position involves travel to DOBRE partner CCs and other locations within Ukraine. 
Specifically, the Results & Scale-Up Specialist will:
Be responsible for design and implementation of the scale-up plan for DOBRE;
Provide input to program workplan and budget for all activities related to scale up plan implementation:
Hire and supervise the work of consultants/firms that will be involved in implementation of scale-up activities;
Design and lead activities that will contribute to the larger goal of scaling up the activities of DOBRE;
Liaise with central and regional government agencies, other donor projects and local government associations on the scaling up of activities;
Work closely with technical team and DOBRE Consortium partners on identifying methodologies and approaches and best ways for scaling up;
Coordinate on strategic communication of DOBRE program, supervising the Communication Manager and liaising with DOBRE partner UCMC;
Supervise production of communication initiatives and events to support DOBRE scale up plan
Other duties as assigned
The duties listed above are not inclusive of all duties. Global Communities reserves the right to change and update the position descriptions at any time.
Key qualifications
Master's Degree in Public Administration, Business Administration, Strategic Communication or relevant field
A minimum of 7 years of experience working with international technical assistance programs;
Strong communication and analytical skills, including development of presentations and delivering them to different audiences
Proven knowledge of local government and decentralization issues
Practical experience in strategic communications with key audiences
Ability to establish strong working relationships with government officials, local government associations, civic leaders, business people and international donors
Demonstrated ability to work collaboratively with different teams in addition to the contractors, Local Authorities, community members during different project phases
Excellent organizational skills and ability to determine priorities and respect deadlines
Computer skills in MS office and Project Management software.
Proficiency in written and spoken English and Ukrainian. Must be able to read and interpret documents, and communicate with others as necessary to perform job duties effectively
Applicants are asked to submit their CVs and Cover Letters to [email protected] by COB Friday, February 22, 2019 indicating position title in the subject line.  
No telephone enquiries, please.  Only shortlisted candidates will be invited.