Program Coordinator (Київ)
ЗАВЕРШЕНО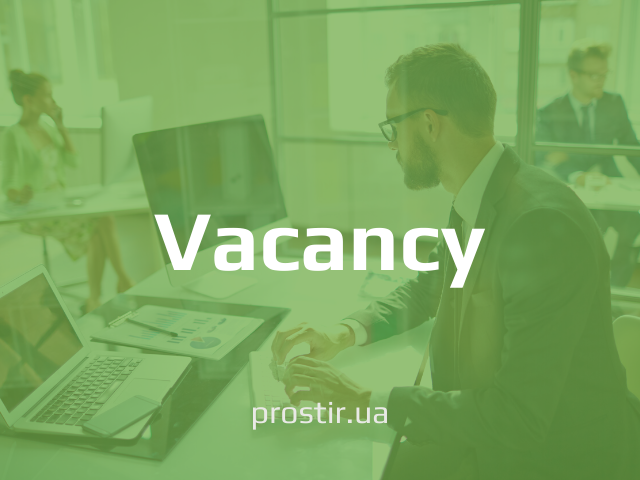 About IREX:
IREX is an independent nonprofit organization dedicated to building a more just, prosperous, and inclusive world by empowering youth, cultivating leaders, strengthening institutions, and extending access to quality education and information. Founded in 1968, IREX has an annual portfolio of $90 million and a staff of over 400 professionals worldwide who implement programs and provide consulting expertise in more than 100 countries. For more detailed information about IREX please visit www.irex.org.
Summary of Position:
IREX office in Ukraine is seeking a qualified professional to fill the position of Program Coordinator for its project Learn to Discern. Program Coordinator will work under the supervision of Program Manager and support implementation of program activities and carry out a variety of programmatic and administrative tasks.
Special focus in all activities will be related to the organization of events (trainings, conferences, roundtables etc.) and awareness campaigns aimed at promoting media literacy and critical thinking. Program Coordinator will support creation of the educational materials for the online platforms for the different target audiences such as educators, youth, journalists, decision makers and wide audience.    
The position will be based in Kyiv with frequent travel throughout the country (depending on the severity of COVID). This position is contingent upon funding.
 Specific duties include, but are not limited to, the following:
Provide a full range of program support to the Program Manager;
Coordinate project components like promotion campaigns, creation of the educational videos, curriculum development, online platform development;
Work closely with partners from the Ministry of Culture and Information Policy of Ukraine (MCIP) and coordinate joint activities of the IREX and MCIP to raise awareness of the importance of critical thinking and media literacy;
Organize trainings, conferences, workshops, public discussions and other events for all target audiences;
Organize and support online events on the different platforms;
Lead the procurement processes and preparation of contracts, vendor and consultant agreements needed for the project implementation;
Communicate with experts and vendors responsible for online platform development, video production, creation of promo campaigns, design, printing, logistics;
Work closely with the partners from Ministry of Digital Transformation (MoDT) on the activities related to the media literacy promotion, online platform development and placement of the educational materials;
Participate in preparation of program reports for the donor and internal ones;
Draft program-related documents, financial payments, reports and successful stories;
Update supervisor regularly on the progress of the project, milestones, and results of the promotion campaign, numbers of teachers involved in internal communication etc;
Travel to regions to attend program events and meetings;
Translate program-related documents (English, Russian, and Ukrainian) when needed;
Liaise with Monitoring and Evaluation Officer and assist with technical reporting;
Ukrainian citizenship or residency with work authorization is required.
Other duties as assigned.
Qualifications:
Minimum of two years of experience, preferably in NGO sector and technical assistance projects;
Background in media literacy work or study is a strong advantage;
Strong interpersonal and organizational skills;
University degree – minimum bachelor level;
Advanced knowledge of MS Office applications;
Must be skilled at handling multiple tasks and able to adhere to tight deadlines;
Advanced English preferred;
Fluent in Ukrainian language.
Interest in media literacy, critical thinking and basic knowledge in this field is needed;
Ability to travel.
To Apply: 
Please email your cover letter and resume with "PC – for L2D-Higher Education" in the subject line to [email protected] by 6:00 PM on August 1, 2021. No phone calls please. Only complete applications will be considered. Early applications are welcomed – we can contact shortlisted candidates on a rolling basis, even before the deadline.
______________________________________________________________