Livelihoods and Food Security Officer – Офіцер(ка) з живих товарів і харчової безпеки
ЗАВЕРШЕНО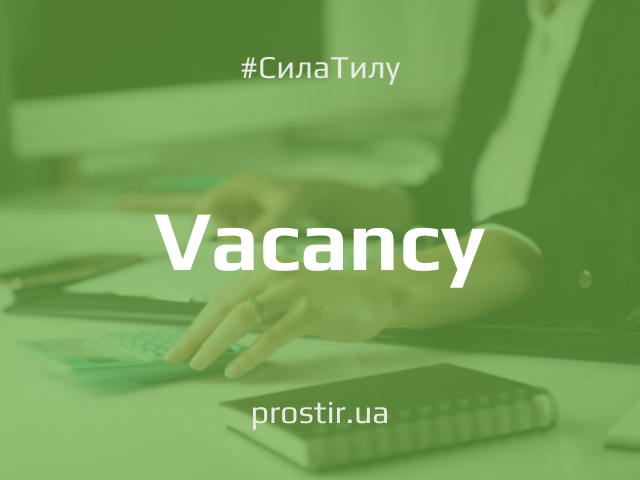 NRC in Ukraine
The Norwegian Refugee Council has been present in Ukraine since 2014, helping more than 700,000 people with food, shelter, water, sanitation, and legal assistance. The rapid change of situation in February 2022 during which the whole of Ukraine became affected by the conflict required a significant scale-up of emergency programmes. Today NRC is providing support to people affected by armed conflict and those fleeing in search of safety.
Prior to the escalation in armed conflict in February, NRC's operations focused on government-controlled areas (GCA) of the Donbas Region (Luhansk and Donetsk Oblasts). Following the February 2022 invasion, NRC has implemented a temporary relocation of NRC's staff and operations to Central and Western Ukraine. NRC will continue to support populations in the East through our office in Dnipro with emergency, life-saving food, NFI and emergency shelter assistance to people trapped in hot zones. In the West, NRC established area offices in Lviv and Ternopil, with the country office based in Kyiv. Additionally, NRC is looking to establish additional field offices in the north and east of the country. The Western response will focus on assisting people on the move with cash and ICLA services and provide multi-sectoral support to key transit points. The Eastern response is focusing on the provision of shelter assistance, ICLA, livelihoods and food security, WASH, and protection assistance.
We are seeking highly qualified, resilient, dynamic professionals to respond to Ukraine crisis and support people in Ukraine.
All NRC employees are expected to work in accordance with the organisation's core values: dedication, innovation, inclusivity and accountability. These attitudes and beliefs shall guide our actions and relationships.
Purpose of the role
The Livelihoods and Food Security Officer (LF) will work in information management and support the LFS  team under the supervision of the Project manager. S/he will work closely with the members of the LFS team, M&E Unit, and other NRC Ukraine departments. The overall objective of the Information Management Officer is to be responsible for managing LFS data and support the operation of the LFS team with data management and compliance, but also to support any other LFS related activity as requested by the PM and as necessary. The Information Management Officer also contributes to the development and execution of programs' need in terms of data to control, protect, deliver and enhance the value of data and information products. Data processing and analysis practices being used ensure consistency, comparability and privacy of the data shared. S/he will also ensure that data processing and analysis steps are fully documented and replicable.
What you will do
Ensure adherence with NRC policies, tools, handbooks and guidelines;
Adhere to National legislation and NRC policies regarding the administration, protection of private information, data protection and data-sharing;
Implement delegated portfolio according to a plan of action
Prepare and develop status reports as required by management
Develop, implement, manage and administer databases, data collection, presentation and storage tools and related procedures
Carry out periodic audits for inventory obtained and used in the LFS project
Supervise and train LFS teams or implementing partners in relation to information management processing and utilization
Ensure proper filing of documents
Ensure that projects target beneficiaries most in need and explore and assess new and better ways to assist
Promote and share ideas for technical improvement
Contribute to the development, implementation, management and administration of databases and related procedures.
Ensure efficient working relationships with a wide range of different interlocutors (Core Competency teams, M&E Unit, other NRC Ukraine departments, NGOs and other agencies, civil and military representatives);
Specifically you will;
Act as a focal point for the collection, analysis and dissemination of information relevant to the project activities.
Maintain beneficiary registries as required by the area and country team.
Maintain accurate documentation of project activities project-relevant documents and data in compliance with NRC and donor requirements. Ensure maintenance and filing of the documents.
Ensure regular backups and data protection procedures of collected data, maintaining proper filing structures to maintain data integrity and availability.
Ensure accurate, timely, and consistent data entry, and maintenance of clear and complete databases.
Ensure data processing, cleaning, and verification according to NRC standards.
Contribute to development, upgrade, management, and maintenance of project and program-specific databases, spreadsheets and other data tools ensuring continuous development of internal systems, and improvement of reporting capacity, in close coordination with programme team and M&E team.
Contribute to the development and support of a standardized approaches to data management and information flows in NRC.
Provide support to programme teams by conducting analysis presenting and communicating data to improve quality of assistance, understand the context, assess the needs, target beneficiaries that are most in need, and assess the outcomes and impact of the assistance
Contribute to donor and project/program reports, including (but not limited to) analysis of monitoring data (e.g. output and outcome), GORS, ITT, data on needs, gaps analysis, assessments, field reports, statistical, Power BI reports, etc.
Contribute to mobile data collection (MDC) system: development of forms required and their integration into data processing systems. Ensure technical coordination of the process and deliver trainings on MDC.
Train the members of the LFS team, other NRC staff, as well as partner NGO staff in data entry, data collection, and use of data as needed.
Contribute to analysis of protection risks and needs.
Contribute to the design of protection response to identified risks and needs.
Assist and implement all the activities in all LFS programming according to established plans of action
Other duties as assigned by the Project manager.
 Professional competencies
Degree in statistics, computer science, computer engineering, information systems/technology or related discipline (or two years of equivalent work experience)
Proven experience in information management/data management
Demonstrated experience in IM(or spreadsheets for data storage) design, development and follow-up support
Demonstrated knowledge of MS Excel
Knowledge of Power BI, Tableau or similar visualisation tools is highly desired
Documented results related to the position's responsibilities
Experience working in a humanitarian/recovery context is a plus
Skills in solving problems is highly desired
Responsibility, independence, attentiveness, ability to handle stress, diligence, and attention to detaill
Self-motivation and initiative
Good team player
Proficiency in KOBO, ODK or similar mobile data collection tools is highly desired
Strong analytical skills with a critical thinking mindset
Data literacy and data fluency
Experience of working with various databases, systematization and analyses
Good knowledge of the Ukrainian and Russian languages
Good knowledge of the context in Ukraine
At least 

intermediate

 written and spoken English
Behavioral competencies
Planning and delivering results
Working with people
Analysis and inference
Communicating with impact and respect
Handling insecure environments
Coping with change
What We Offer
This position is open for Ukranian Nationals Only
We offer an opportunity to match your career to a compelling cause and a chance to meet and work with people who are the best in their fields.
We are also looking for people who share our values:
To be dedicated in what we do;
To be innovative with our solutions;
To act as one unified and inclusive team;
To be accountable to the donors that make our work possible; the people we exist to serve, and to each other… the members of our NRC family.
We invite applications from all qualified and interested candidates. Candidates are encouraged to apply early, as applications will be screened on a rolling basis.
https://ekum.fa.em2.oraclecloud.com/hcmUI/CandidateExperience/en/sites/CX_2019/job/7586