Legal Consultant | ПРООН
ЗАВЕРШЕНО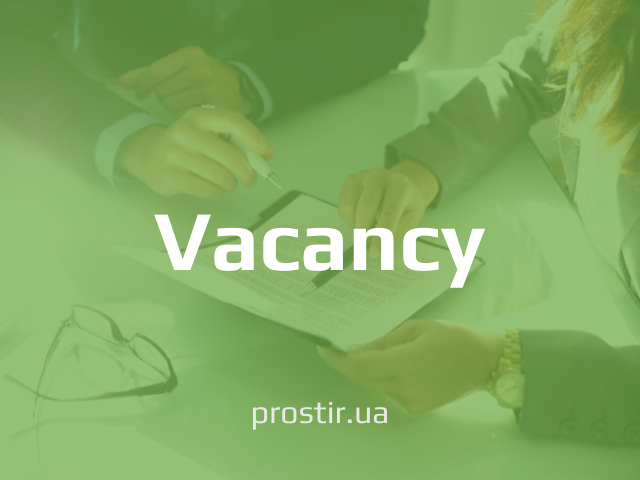 UNDP is committed to achieving workforce diversity in terms of gender, nationality and culture. Individuals from minority groups, indigenous groups and persons with disabilities are equally encouraged to apply. All applications will be treated with the strictest confidence.
UNDP does not tolerate sexual exploitation and abuse, any kind of harassment, including sexual harassment, and discrimination. All selected candidates will, therefore, undergo rigorous reference and background checks.
UNDP is seeking a highly qualified Legal Consultant with experience in drafting regulations at the level of the Cabinet of Ministers regulations. Under the auspices of the DIA Support Project, UNDP will closely collaborate with Ministry of Digital Transformation to provide legal support for developing drafts of relevant regulations, as well as accompanying the relevant processes until completion. Specifically, there is a need for legal support to amend the existing regulations and develop new ones related to the e-services DIA Support project works on. These are, namely, digital social services to support single parents, low-income households, the retired population, etc.
The Consultant will also provide assistance in building the legal framework for e-service on child adoption in Ukraine, and he/she will facilitate the development of web accessibility standards complimentary regulations, based on the corresponding National Web Accessibility Standard (DSTU). The DSTU is expected to be adopted by June 2022 with a draft CMU decree developed by MDT and DIA Support Project team in 2021.
The Consultant will be responsible for drafting at least three packages of legal acts and supplementary documents during the assignment period.
Description of responsibilities / Scope of work
Hence, the Consultant will work in close cooperation with MDT and DIA Support Project teams and he/she will be tasked with producing the following deliverables:
Design or co-design comprehensive packages of legal documents to support the launch of new or properly regulate existing electronic services.
Peer review draft regulations commissioned by other stakeholders (executive government bodies, Parliamentarians, international technical assistance projects) and provide UNDP with detailed commentary, suggestions.
Advisory notes, analytical and legal materials, brief legal opinions and memos for UNDP on the issues related to electronic services or platforms that operate such services. Provide brief and structured risk analyses and design regulatory risk mitigation roadmaps for UNDP.
Required Skills and Experience
Experience and qualifications requirements:
Masters' / Specialist degree in Law. A degree in public administration or technical sciences with at least 3 years' worth of experience working first-hand with regulations may be taken as a substitute;
At least 5 years of practical experience with drafting legal acts of the Cabinet of Ministers or other related central-level public authorities. Experience with drafting regulations on digital transformation, e-services development, or electronic governance is considered an asset;
Experience of cooperation with international technical assistance projects is considered an asset;
Native-level knowledge of Ukrainian is required. At least working-level knowledge of English.
Documents to be included when submitting the proposal:
Personal CV, including information about experience in similar projects / assignments with detailed list of all legal documents drafted by the candidate as well as the email and telephone contacts of at least three (3) professional references;
Financial proposal in line with information presented in Section 4. Measurable outputs of the work assignment/deliverables;
Duly accomplished Letter of Confirmation of Interest and Availability (template may be found at https://cutt.ly/Bzs6D4A);
A writing sample (in Ukrainian) of no more than 15 pages demonstrating the candidate's ability to draft regulations for the Cabinet of Ministers of Ukraine as well as other documents that need to be developed in order to comply with requirements of the CMU Rules of Procedure. The sample would, preferably, but not necessarily include documents in the realm of digital transformation, e-services development or electronic governance.
The application deadline is 24 March 2022.
For more information on responsibilities, requirements, and an application process, please visit.