IFES шукає Advocacy and Research Consultant
ЗАВЕРШЕНО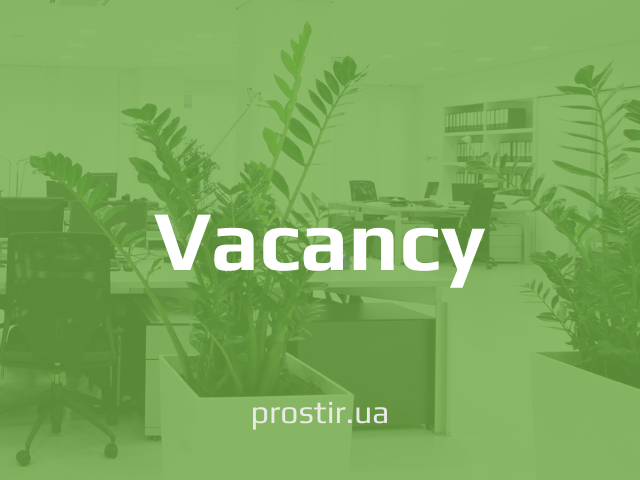 IFES is a non-profit, non-partisan international organization. As the global leader in democracy promotion, IFES advances good governance and democratic rights by providing technical assistance to election officials; empowering the underrepresented to participate in the political process; and applying field-based research to improve the electoral cycle. Since 1987, IFES has worked in over 135 countries, from developing democracies to mature democracies.
Since 1994, IFES has played a significant role in promoting electoral, administrative and legal reform in Ukraine.  In cooperation with partners in Ukrainian civil society and the Central Election Commission (CEC), IFES is working to foster dialogue on electoral reform, build the capacity of local NGOs, institutionalize best practices in training election officials, and ensure more equal representation in the electoral process for disadvantaged populations, especially women and persons with disabilities.
IFES is seeking a Kyiv-based Advocacy and Research Consultant to conduct research, draft analytical papers, contribute to and shape targeted advocacy, draft and review strategic communication pieces including articles, comments and plans in close coordination with IFES' advisory team.
Timeframe: o/a February 1 – April 30, 2022
Level of Effort: it is expected that a full time engagmenet will be needed for the successful completion of this scope of work.
Location: Kyiv, Ukraine
Scope of Work:
Conduct researches and comparative analyses on different aspects related to elections, referenda, political finance, gender empowerment, civil registration, digitalization efforts in elections, etc;
Contribute to IFES analyses and reports, including informational emails, election bulletins, operational reports, publication materials, donor reporting and other reports as needed;
Provide initial drafts and contribute ideas and analyses to IFES Ukraine written pieces, statements or opinions.
Draft analytical articles intended for publication as part of advocacy efforts on IFES' policy and legislative priorities;
Contribute to and draft speaking points as needed;
Review, edit and proofread IFES' external/strategic communication materials;
Participate in meetings with key stakeholders when requested;
Perform other tasks as assigned.
Deliverables:
Completed research, comparative analyses ;
Written pieces, including articles intended for publication, other publication materials;
Inputs to informational emails, election bulletins, operational reports;
Reviewed documents;
Speaking points for meetings, summaries of meetings;
Participation in meetings.
Professional requirements:
Master's degree or equivalent in public administration, law, international relations, political science, economics, social sciences or related field preferred
Excellent writing skills required, publications on relevant topics considered a plus
Demonstrated academic or professional knowledge of Ukraine's politican landscape and reforms
Excellent communication, presentation and briefing skills
Strong judgment and ability work independently and in teams
Strong analytical skills and ability to manage multiple initiatives within prescribed timelines
Native-level English and Ukrainian writing and speaking skills are required
Interested candidates are invited to submit their CV and two written samples (analytical papers, research pieces) with "Advocacy and Research Consultant" in the subject to Valeriia Zhyman [email protected] copying Yana Dovga at [email protected] no later than January 21, 2022, 23.59 Kyiv time.
All qualified applicants/employees will receive consideration for employment/promotions and will not be discriminated against based on disability, sex, sexual orientation, gender identity, age, race, color, religion, national origin, veteran status, or any other legally protected characteristic. IFES encourages people with disabilities and from other diverse backgrounds to apply.