Фінансовий(-ва) менеджер(-ка) / Finance Manager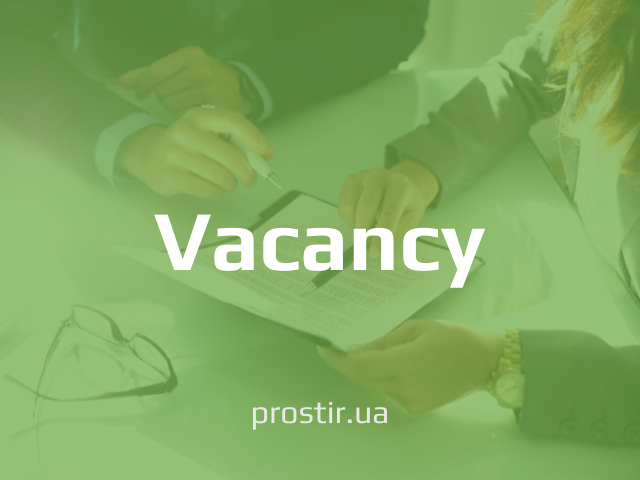 Pact Overview
At the heart of Pact is the promise of a better tomorrow. A nonprofit international development organization founded in 1971, Pact works on the ground in nearly 40 countries to improve the lives of those who are challenged by poverty and marginalization. We serve these communities because we envision a world where everyone owns their future. To do this, we build systemic solutions in partnership with local organizations, businesses, and governments that create sustainable and resilient communities where those we serve are heard, capable, and vibrant. Pact is a recognized global leader in international development. Our staff have a range of expertise in areas including public health, capacity development, governance and civil society, natural resource management, poverty, fragile states, monitoring and evaluation, small-scale and artisanal mining, microfinance and more. This expertise is combined in Pact's unique integrated approach, which focuses on systemic changes needed to improve people's lives.
Department
Programs – Pact strives for a world where all people are heard, capable, and vibrant. The Programs Team helps realize this objective by bridging program management, technical support, and business development, enabling Pact to achieve its global strategy. We ensure program excellence through continuous learning, monitoring and evaluation and provide organizational and industry-wide thought leadership by leveraging a complementary set of cross-functional, multi-disciplinary skills, expertise, and experiences. The Programs team: influences progressive change through the development and implementation of global and regional strategies and business plans; supports advancement of innovative solutions; pursues new business opportunities; and drives effective internal and external engagement to maximize Pact's impact across the globe. Across all aspects of its role, the Programs Department adheres to and promotes a culture of inclusion, accountability, and respect.
Position Overview
Pact is implementing a USAID-funded project Community Action for HIV Control. The project goal is to accelerate Ukraine's efforts to achieve HIV epidemic control by 2030 by improved prevention, testing and linkage to care among key and priority populations. Under supervision of the Operations Director the Finance Manager controls project finance, provides accounting and financial analysis support, conducts audit of backup documentation and ensures submission of financial reports based on internal deadlines.
Key Responsibilities
Handle accounting through Pact accounting program in accordance with Pact policy verifying accuracy of expenses, and project accounting codes
Conduct daily reviews of backup documentation to ensure completeness, accuracy, and full compliance with Pact regulations, local law and USAID requirements
Manage banking relationships and conduct daily bank operations
Ensure accurate and timely processing of invoices, advances and reimbursements, checks, and wire transfer payments
Initiate wire requests for project implementation
Perform monthly bank reconciliations and routinely monitor bank account balances
Carry out employee payroll in accordance with Pact policy and Ukrainian legislation
Conduct regular cash flow analysis to ensure availability of funds and the accurate maintaining of bank balances
Prepare and submit financial reports according to Pact policy
Prepare and submit VAT confirmation statements to local fiscal authorities according to Ukrainian regulations, other statements as needed
Ensure inventory entries respond to Inventory log and back up documentation
Coordinate management of Petty Cash transactions and prepare reports per internal Pact policy
Responsible for maintaining file management systems for soft and hard copy accounting and financial documentation
Perform other duties as assigned
Basic Requirements
Degree in Accounting, Finance, Business Administration or equivalent
At least four (4+) years of relevant experience and progressive responsibility in finance and accounting, office administration, project operations at the mid-level of an organization
Experience managing USAID funded projects is preferred
Experience with enterprise accounting software and Microsoft office
Proficient in internal controls and audit processes (e.g. procurement, local subgrant agreements, etc.)
Good report writing skills in English is required
Preferred Qualifications
Knowledge and understanding of donor policies and regulations
Excellent organisational skills
Demonstrated ability to deal – independently and as a team member – with a wide range of people, situations and languages
Excellent organizational skills and ability to manage a complex workload and deadlines
Excellent communication skills
Pro-active, fast-thinker, and able to work with minimal supervision