Фахівець з будівництва в програму USAID DOBRE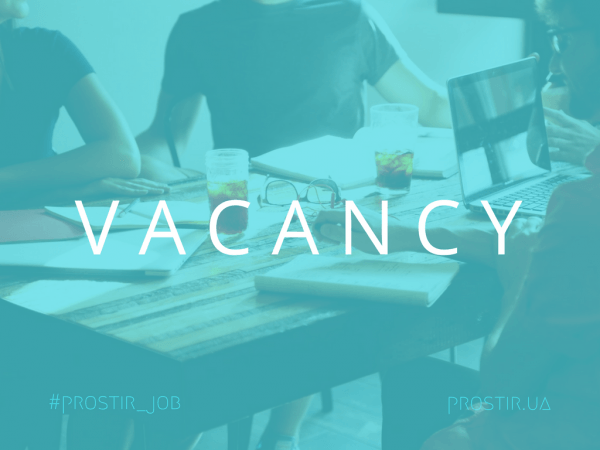 Global Communities is seeking a qualified and experienced Construction Manager for USAID-funded Decentralization Offering Better Results and Efficiency (DOBRE) project.
This project will strengthen local governments in newly consolidated communities to effectively manage resources and services that respond to community priorities and improve citizen engagement and oversight in local governance.
Responsibilities
The Construction Manager will oversee designs, tendering processes, evaluations of bids and implementation of all capital projects undertaken by the program. He/She will assess proposed projects for feasibility, review and verify technical project designs and tender documents and support contract negotiations with selected firms. The Construction Manager will also be responsible for ensuring quality review of designs in coordination with partners, in preparation for tendering and oversee quality control of implementation of any projects. He/She will be based in Kyiv, Ukraine and report to the Deputy Chief of Party.
Specifically, the Construction Manager will:
Lead the tendering process, mobilization of contractors ensuring quality assurance and control, and when the projects are complete, manage the technical handover to the project beneficiaries.
Lead technical and engineering aspects of the initial design presented by consultants and CC partners in each oblast. He/she will conduct site visits with partners to determine viability of projects, scope of work and carrying out initial reviews of designs and other required documents accepted by the licensing authorities;
Liaise with Engineers and Architects chosen to design capital projects;
Prepare, conduct, submit and monitor USAID Environmental Check-list (ERC); 
Monitor consultancy activities;
Work with other contractors and relevant team members on the development of a robust quality control and assurance system, ensuring that it is operationalized and followed by the relevant stakeholders.
Conduct reviews of contracts to monitor budgets and schedules with Contractors. S/he will work with the Finance team members to oversee and verify payment requests from contractors to ensure that payments are made against completed deliverable.
Visit sites frequently to provide technical support, oversight on quality control and quality assurance measures, as well as site safety.
Ensure the proper inspection and handover of completed project to ensure that all projects are completed according to all contract conditions.
Resolve construction issues as they arise, ensuring that the construction process proceeds on time, on budget and at the highest quality.
Ensure use of consistent criteria for technology selection, design standards, and costing standards across the projects, in compliance with guidelines as set by recognized state institutions.
Schedule, attend and compile reports on and take corrective measures as well as present reports to the Chief of Party and Deputy Chief of Party on construction site meetings, showing the updates on status of works.
Ensure compliance by all contractors of Global Communities/Ukraine branding and marking requirements during the construction phase and following handover of projects.
Draft the required reports for all capital projects under his/her responsibility.
Serve as the direct contact point for partners/beneficiaries on technical aspects of construction projects.
 The duties listed above are not inclusive of all duties.
Global Communities reserves the right to change and update the position descriptions at any time.
 Key qualifications
Bachelor's degree in civil engineering or construction management; a Master's degree is preferable.
A minimum of 7 years of experience working in project management for different types of buildings and other infrastructure projects; prior experience working with USAID or other international donor-funded infrastructure projects, preferred.
Strong knowledge of USAID Environmental Review Check-List (ERC) process;
Proven strong management skills having lead more than ten people. Team builder who can create consensus while being decisive on getting things done in due time and quality.
Strong communication and analytical skills.
Professional experience in planning, monitoring, quality Control/Assurance and evaluation.
Demonstrated ability to work collaboratively with different teams in addition to the contractors, Local Authorities, community members during different project phases. preferred;
Ability to prepare/read and interpret design drawings, bills of quantities, etc.
Excellent organizational skills and ability to determine priorities and respect deadlines.
High Degree of computer skills in MS office, MS Project and/or Primavera;
Ability to work under pressure and when necessary outside formal working hours and willingness to travel frequently to various localities;
Professional proficiency in written and spoken English, and Ukrainian and/or Russian. Must be able to read and interpret documents, and communicate with others as necessary to perform job duties effectively.
Interested candidates are asked to submit their CVs and Cover Letters to [email protected] indicating position title in the subject line by COB January 27, 2020. 
Qualified candidates are encouraged to apply as soon as possible – interviews will be conducted on a rolling basis.