Фахівець з аналізу даних/ Data Analyst
ЗАВЕРШЕНО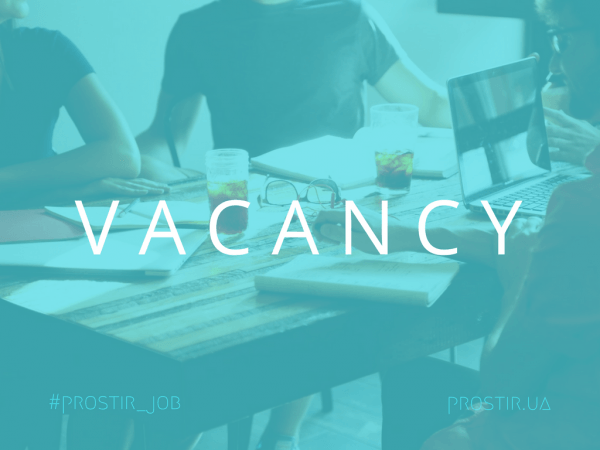 Deloitte is seeking qualified candidates to serve as Data Analyst in support of the USAID Health Reform Support (HRS). The position is full-time and will be based in Kyiv, Ukraine.
Project Background and Summary:
The purpose of the USAID/UKAID Health Reform Support is to support a transparent, accountable, and effective health care system that is capable of meeting the health needs of the Ukrainian people. Advancing health sector reforms, enhancing transparency, and tackling corruption will reduce out-of-pocket payments and improve access and availability of high quality, evidence-based health care services for Ukrainians. Elimination of corruption is a cross-cutting theme across all objectives to be achieved by this activity, which include:
Improve health sector governance.
Support the transformation of the healthcare financing model.
Strengthen the health workforce.
Enhance transparency, accountability and responsiveness of the health care system.
Improve service delivery system at all levels.
Background/Objective
The Data Analyst will support the project's activities focused on delivering business insights based on data and supporting interaction with business stakeholders regarding the data related discussions.
Responsibilities:
Delivery of business insights based on data
Interaction with business stakeholders to facilitate technical and data related discussion
Lead team in data architecture or data analytics projects
Data collection, cleansing, lineage, mapping
Prepare high-quality analytical reports
Visualize data architecture and prepare information and data flow diagrams
Draft minutes and action items and coordinate resolution with the application teams.
Follow through on assigned tasks.
Understand and use project tools to document decisions, action items etc.
Qualification requirements:
Bachelor's degree
At least 1 year of experience in a similar role
Experience working independently with minimal supervision and guidance
Strong problem-solving and troubleshooting skills with experience exercising mature judgment
Proven experience effectively prioritizing workload to meet deadlines and work objectives
Demonstrated ability to write clearly, succinctly, and in a manner that appeals to a broad audience
Proficiency in word processing, spreadsheet, and presentation creation tools, as well as Internet research tools
Experience working directly with business users to gather requirements
Experience drafting functional and technical specifications and documentation
Familiarity with the software development lifecycle (SDLC)
Exposure to any of the following Analytics and Information Management competencies –Data Management and Architecture, Performance Management, Information Delivery and Advanced Analytics
Good understanding of relational databases (SQL) and NoSQL databases (Mongo)
English proficiency on at least upper-intermediate level
Would be an asset:
Masters or PhD Degree in computer science, information systems, or other technology-related field
Prior professional services consulting experience
Experience with ITIL processes
Knowledge of TOGAF framework
Development of data migration scripts and ETL procedures
Process-to-data mapping experience
Experience in healthcare related projects
Fluent English
Professional experience with any of the following technologies: 
EDM: Data Modeling, Erwin, DbSchema, PowerDesigner, Visual Paradigm, DBA
MDM (any vendor or platform)
Data Analytics and Visualization (Qlik, Tableau, Power BI etc)
Qualified candidates are expected to send their CVs, cover letters, and two professional letters of reference/reference contacts to [email protected] no later than May 30, 2021. Please indicate the following in the subject field of the email: "Data Analyst". Only shortlisted candidates will be invited for an interview.