Driver – Міжнародна організація з міграції (МОМ), Представництво в Україні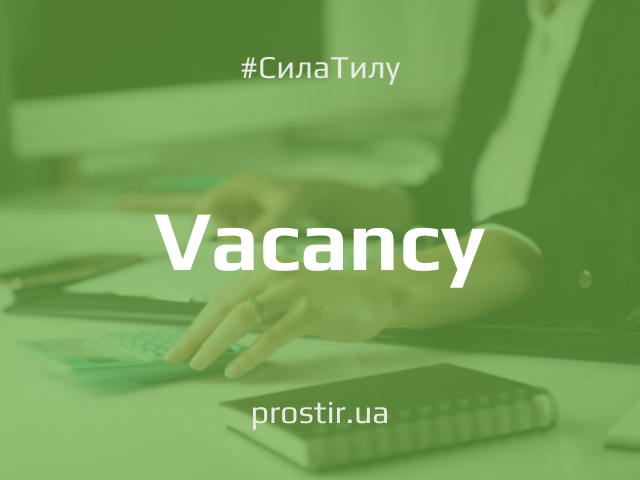 Open to Internal and External Candidates
| | | |
| --- | --- | --- |
|                     Position Title | : | Driver |
|                           Duty Station | : |  Kyiv, Ukraine |
|                         Classification | : |  General Service Staff, Grade G2 |
|             Type of Appointment | : |  One-Year Fixed-Term with possibility of extension |
|         Estimated Start Date | : |  As soon as possible |
|                     Closing Date  | : |  30 June 2022 |
Established in 1951, IOM is the leading inter-governmental organization in the field of migration and works closely with governmental, intergovernmental and non-governmental partners. IOM is dedicated to promoting humane and orderly migration for the benefit of all. It does so by providing services and advice to governments and migrants.
IOM is committed to a diverse and inclusive environment. Internal and external candidates are eligible to apply to this vacancy. For the purpose of the vacancy, internal candidates are considered as first-tier candidates.
Context:
Under the overall supervision of the Chief of Mission and the Senior Resources Management Officer, and the direct supervision of the Senior Driver, the incumbent contributes to a smooth operation of the IOM Mission in Ukraine. The Driver assists in the effective and efficient management of the Mission through a range of actions, including driving and administrative support management.
Core Functions / Responsibilities:
Drive IOM vehicle(s).
Manage the day-to-day maintenance of the assigned vehicle to ensure roadworthiness of the vehicles.  This includes daily check of tyres, brakes, engine oil, fan belt etc.
Arrange for minor repairs and ensures that the vehicles are kept clean.
Keep records of spare parts for the vehicle and conduct monthly inventory of the spare parts.
Ensure that the vehicles undertake regular service intervals.
Make sure that the vehicle always has full tank prior departure for field trips.
Find the most direct routing over the best available roads to the destination.
Ensure that the IOM vehicle(s) is used only for official/authorized business, as advised by the supervisor. Make sure that the daily log sheet is prepared and a monthly report is prepared summarizing statistics linked to mileage, fuel consumption etc. for the vehicle.
 Keep a high degree of confidentiality and discreteness in discussions, which involves IOM and its officials. Take proper measurements to reduce potential security threats to IOM officials or property within the immediate vicinity of the vehicle and along transport routes.
Ensure that the steps required by the local rules and regulations (pertaining to driving) are taken in case of involvement in accident.
Compare information on requisition or invoices to shipments received or issued to verify their accuracy; completes requisitions or other forms and ensure that the Organization's requirements/procedures are followed. Collect and delivers mail / documents as assigned.
Perform such other duties as may be assigned.
Required Qualifications and Experience
Education
Highschool diploma or equivalent with 2 years of professional work experience as a driver (recommendations required);
Experience 
Valid driver's license categories B and C;
Experience of work for international organizations is an asset;
Excellent knowledge of applicable Traffic Rules of Ukraine;
Skills in minor and emergency vehicle repair;
Safe driving record;
Basic knowledge of office software (MS Word/Excel/Outlook/Internet Explorer) is an asset.
Languages
Basic knowledge of English, fluency in Ukrainian and Russian is required.
Required Competencies
Behavioural
Accountability
Accepts and gives constructive criticism
Follows all relevant procedures, processes, and policies
Meets deadline, cost, and quality requirements for outputs
Monitors own work to correct errors
Takes responsibility for meeting commitments and for any shortcomings
Client Orientation
Identifies the immediate and peripheral clients of own work 
Continuous Learning
Contributes to colleagues' learning
Demonstrates interest in improving relevant skills 
Communication
Actively shares relevant information
Writes clearly and effectively, adapting wording and style to the intended audience
Listens effectively and communicates clearly, adapting delivery to the audience
Performance Management
Provides constructive feedback to colleagues 
Professionalism
Masters subject matter related to responsibilities
Identifies issues, opportunities, and risks central to responsibilities
Incorporates gender-related needs, perspectives, and concerns, and promotes equal gender participation
Persistent, calm, and polite in the face of challenges and stress
Treats all colleagues with respect and dignity
Works effectively with people from different cultures by adapting to relevant cultural contexts
Knowledgeable about and promotes IOM core mandate and migration solutions
Teamwork
Actively contributes to an effective, collegial, and agreeable team environment
Contributes to, and follows team objectives
Gives credit where credit is due
Seeks input and feedback from others
Actively supports and implements final group decisions
Other
Any offer made to the candidate in relation to this vacancy notice is subject to funding confirmation. 
Appointment will be subject to certification that the candidate is medically fit for appointment and security clearances.
A prerequisite for taking up the position is legal residency in the country of the duty station and work permit, as applicable.
How to apply: 
Interested candidates are invited to submit their applications on IOM Personal History Form to [email protected] by 30 June 2022 at the latest, referring to this advertisement in the subject line of your message.
Only shortlisted candidates will be contacted.
Posting period:
From 23.06.2022 to 30.06.2022.