DAI Global, LLC шукає Communications Consultant
ЗАВЕРШЕНО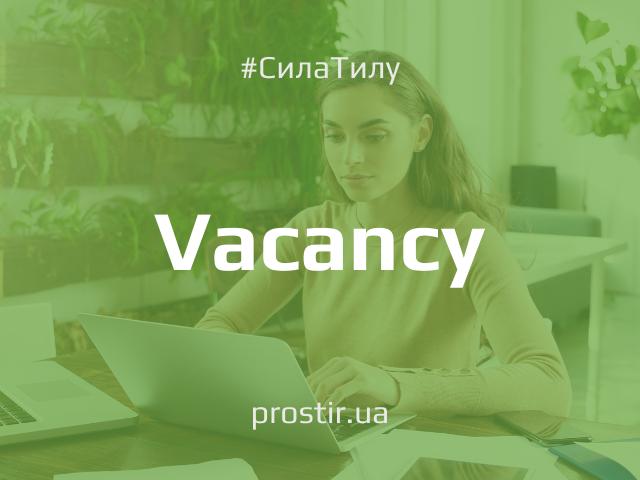 About DAI
DAI is a global development company with corporate offices in the United States, the United Kingdom, EU, Nigeria, Pakistan, and Palestine and project operations worldwide. We tackle fundamental social and economic development problems caused by inefficient markets, ineffective governance, and instability. DAI works on the frontlines of global development. Transforming ideas into action—action into impact. We are committed to shaping a more livable world. DAI and its employees are committed to confronting racism and holding ourselves accountable for positive change within the company and in the communities, cultures, and countries in which we live and work.  DAI is committed to attracting and retaining the best employees from all races and backgrounds in our continued effort to become a better development partner. DAI upholds the highest ethical standards. We are committed to the prevention of sexual exploitation, abuse, and harassment as well as other ethical breaches. All of our positions are therefore subject to stringent vetting and reference checks.
DAI is seeking qualified candidates for the Communications Consultant (STTA, Private Entrepreneur Status) to join USAID Governance and Local Accountability (HOVERLA) Activity's team. Interested candidates should submit their application through the following portal:
https://fs23.formsite.com/OLJTgx/quxlyo8hmw/index.html?1618952685727
Applications will be accepted until September 19, 2022. Due to a high volume of applications received, we are unable to contact each applicant individually regarding the status of their application. Only shortlisted candidates will be contacted in response to this job advertisement.
Project Background
DAI Global is implementing the USAID-funded Governance and Local Accountability (HOVERLA) Activity, based in Kyiv, Ukraine. This project is designed to support Ukraine advance self-reliant local governance including legislative reforms, participatory strategic planning methodologies, service improvement, local economic development, civil society engagement, and capacity building of sub-national government entities.  The Activity has three objectives:
Objective 1: Ukraine's system of local self-governance is increasingly institutionalized and effective
Objective 2: More self-reliant subnational governance
Objective 3: Citizens play an increasingly influential role in local governance processes
Position Overview
Communications Consultant STTA will support highlighting HOVERLA's activities of all components and sectors in communication channels and events, working with local partners and key stakeholders, including local communities, government agencies, businesses, and mass media. This position requires an excellent writing, communication, event organization and working with media skills. We are looking for a team member who is not afraid to take responsibility, be initiative and creative.
Objectives and Duties
Develop up to 3 media partnerships with national and regional media – 1 per month.
Develop and publish up to 50 publications based on the content developed by technical team on Decentralization website – up to 17 per month.
Develop and publish at least 50 posts for HOVERLA and USAID Facebook pages – up to 20 per month.
Identify and develop at least 3 success stories – 1 per month.
Develop up to 3 concepts of media projects for HOVERLA – 1 per month.
Identify effective approaches for using materials developed by Objective 2 team. Develop content plans for effective distribution developed by Objective 2 team – one per week.
Provide communication experts review on info materials, manuals and leaflets developed by experts/grantees and/or vendors – up to 50 materials – up to 17 per month.
Development of one-pagers for each HOVERLA Objective – 4 materials.
Finalize the concept for HOVERLA by-weekly newsletter. Develop and release up to 3 issues.
Provide weekly report (each Thursday) to the Communications Team on implemented activities.
Deliverables (3 monthly reports)
Monthly Report should include:
Discussion of at least 1 media partnership with national or regional media.
Drafts of up to 17 publications on Decentralization website.
Drafts of up to 20 posts to HOVERLA social media.
Development of 1 success story.
Development of 1 media project for HOVERLA.
Review of Obj 2 Materials.
Review of grantee/vendor materials.
Progress on one-pagers.
Progress on newsletter.
Supervisory Responsibilities
Communications consultant will report to the Grants Manager and Communication Specialists.
Qualifications
Bachelor's degree in journalism, PR, languages, communications or in a related field; master's degree is an asset.
At least 3-5 years of professional experience in communications, media relations.
Experience in communications of the reform sphere in Ukraine is beneficial.
Experience with event management or communications for USAID or other international donor-funded programs is a bonus.
Experience in working with grantees is a bonus.
Proficiency with MS Office (Word and Power Point); graphic arts and/or desktop publishing software is a plus.
Native Ukrainian and excellent command of English; solid skills in writing and editing English and Ukrainian content for various channels.
Knowledge of the Ukrainian government's decentralization reform agenda and developments is a plus.