Chemonics International шукає Translator/Interpreter
ЗАВЕРШЕНО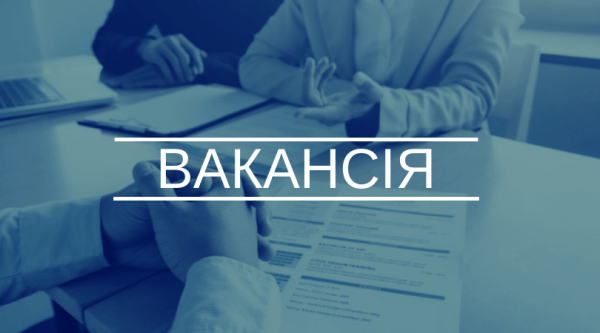 Chemonics International, a global consulting and international development firm, seeks a Translator/Interpreter, full-time position, for the USAID-funded Competitive Economy Program (CEP). CEP is a five-year program to increase the competitiveness of startups and small and medium-sized enterprises (SMEs) in Ukraine, as well as to increase the competitiveness of Ukrainian products in foreign markets, through a combined focus on improving Ukraine's business enabling environment, increasing private sector competitiveness, increasing access to finance and investments, promoting exports, and facilitating trade.
The Translator/Interpreter will support the written and verbal translation needs of the project, including facilitating communication with the key stakeholders, providing translation for the Program activities, translation of technical papers and other project materials, as well as other translation and interpretation assignments as required. 
The Translator/Interpreter' responsibilities will include, but are not limited to, the following:
Provide accurate and timely translation of internal and official technical and administrative documents related to the project;
Serve as facilitator and interpreter for meetings between long-term and short-term project experts and staff, as well as project counterparts and beneficiaries;
On an as-needed basis, provide consecutive and simultaneous interpretation in meetings with project staff or stakeholders;
Proofread technical documents and other project materials produced in English or Ukrainian by project staff, and support the project staff's translation of correspondence or materials as requested;
Ensure translated texts convey original meaning and tone;
Proofread translated texts for grammar, spelling and punctuation accuracy;
Research industry-specific terminology to update project specialized glossary;
As required, travel periodically to meetings with beneficiaries and project stakeholders; and
Perform other tasks as assigned.
The required and/or preferred qualifications for the Translator/Interpreter position are:
Professional fluency in English and Ukrainian required.
Ability to provide high-quality consecutive and simultaneous interpretation required.
Excellent proofreading skills with the ability to identify grammar, spelling and punctuation errors required.
Proven previous experience translating technical documents required.
Strong communication skills and interpersonal skills required.
Demonstrated initiative and self-motivation in handling all assigned tasks.
Previous USAID or other international donor experience preferred.
Application Instructions:
Please send a CV and brief letter of interest in English indicating related experience and achievements by September 24, 2021 to [email protected]. Please include your name and "Translator/Interpreter" in the subject line. Please note the position is open for Ukrainian citizens only. The post of assignment is Kyiv, Ukraine. Candidates will be reviewed and interviewed on a rolling basis until position is filled. No telephone inquiries, please. Finalists will be contacted.
Chemonics is an equal opportunity employer and does not discriminate in its selection and employment practices on the basis of race, color, religion, sex, national origin, political affiliation, sexual orientation, gender identity, marital status, disability, genetic information, age, membership in an employee organization, or other non-merit factors.