Chemonics International шукає Trade Communication Expert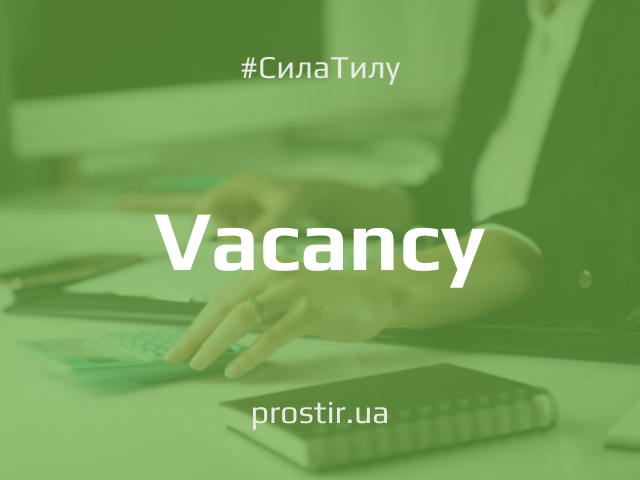 Chemonics International, a global consulting and international development firm, seeks a Trade Communication Expert, short-term position, for the USAID Competitive Economy Program (CEP). CEP is a five-year program funded by the US Agency for International Development. The purpose of CEP is to support startup businesses and small and medium-sized enterprises (SMEs), increase domestic market competition, and support the competitiveness of Ukrainian firms in international markets. CEP achieves these objectives through five components: improve the business-enabling environment and business climate, support emerging industries, promote export capabilities, support WTO participation and compliance, and help lower costs of trade across Ukraine's borders.
The Trade Communication Expert will serve as a short-term consultant to support the Entrepreneurship and Export Promotion Office (EEPO) of Ukraine and its activities in the field of media, communications, and public relations strategies for undertaking EEPO external information and marketing campaigns.
The Trade Communication Expert's responsibilities will include, but are not limited to, the following:
(1) Improve media, communications, and public relations practice of EEPO and of CEP and EEPO beneficiaries:
Creation and implementation of communication plan to support EEPO external information and marketing campaigns.
Coordination and implementation of the public awareness campaign "Trade with Ukraine".
Communication support of trade events facilitated / supported by CEP and EEPO.
Preparation of articles and posts for social media in English, conducting interviews with companies and business associations.
Coordination and implementation of advertising campaigns on LinkedIn and other social media.
Communication with social media followers, including responding to queries and comments.
Monitoring and moderating social media engagement.
Establishing contacts with foreign media, specialized publications and magazines for further cooperation and dissemination of information.
Development of visual materials for EEPO campaigns (in collaboration with the designer).
Contribute to the other tasks associated with external information and marketing campaigns by the EEPO as needed.
 (2) Provide consultations to business support organizations (business associations, clusters, NGOs):
Coordination and communication with key stakeholders on the development of export activities.
Supporting CEP and EEPO beneficiaries in development and implementation of communication strategy for trade events.
Communication support of events organized by BSOs in cooperation with CEP and EEPO.
(3) Provide advisory and communication support to CEP and EEPO beneficiaries on participation in trade events:
Coordination of the communication support for trade events.
Preparation of content and visual materials needed for participants of trade missions.
Supporting trade events in social media.
The required and/or preferred qualifications for the Trade Communication Expert position are:
Degree in marketing and communications, economics, foreign trade, or another related field.
Preferably more than 5 years of professional experience, including specifically marketing and communication for foreign target audience.
Proven experience of successful communication campaigns and strategic communication leadership.
Experience in export promotion practice is an asset.
Experience of work with government bodies is an asset.
Good analytical and organizational skills.
Strong facilitation and communication skills (written and oral), ability to communicate effectively at all levels.
Ability to work in a team as well as autonomously with reduced supervision.
PC literacy (PowerPoint, Project, Excel, Word; Visio is an asset).
Advanced user of LinkedIn and Facebook.
Ability to set up targeted advertising.
Ability to work with audience analysis tools (for example Google Analytics).
Fluency in Ukrainian and English.
Application Instructions:
Please send a CV and brief letter of interest in English indicating related experience and achievements by August 20, 2022 to [email protected]. Please include your name and "Trade Communication Expert" in the subject line. Please note the position is open for Ukrainian citizens only. Candidates will be reviewed and interviewed on a rolling basis until position is filled. No telephone inquiries, please. Finalists will be contacted.
Chemonics is an equal opportunity employer and does not discriminate in its selection and employment practices on the basis of race, color, religion, sex, national origin, political affiliation, sexual orientation, gender identity, marital status, disability, genetic information, age, membership in an employee organization, or other non-merit factors.