Асистент з інформаційно-комунікаційних технологій (IT)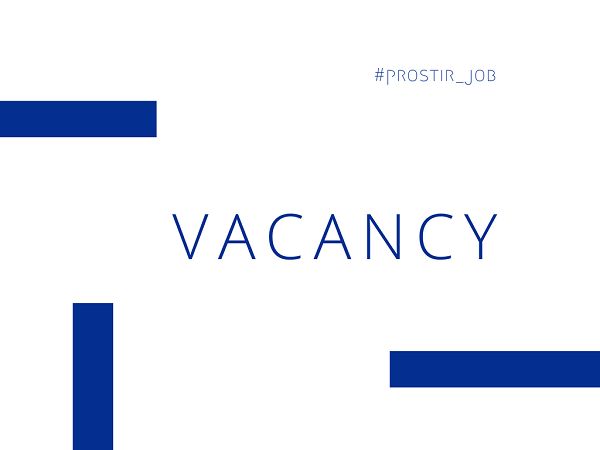 The Norwegian Refugee Council (NRC) is a non-governmental, humanitarian organization with 60 years of experience in helping to create a safer and more dignified life for refugees and internally displaced people. NRC advocates for the rights of displaced populations and offers assistance within the shelter, education, emergency food security, legal assistance, and water,sanitation and hygiene sectors. The Norwegian Refugee Council has approximately 5000 committed and competent employees involved in projects across four continents. In addition, NRC runs one of the world's largest standby rosters -NORCAP, with 650 professionals, ready to be deployed on 72 hours notice when a crisis occurs
NRC is looking for ICT Assistant in our office in Kramatorsk, Ukraine.
Job description:
Implement, maintain and follow General NRC ICT policy.
Support, local employees in ICT, as required.
Be responsible for smooth and stable work of ICT equipment (laptops, desktops, printers, network equipment, etc.). Able to solve hardware and software problems in the shortest terms possible.
Ensure the stable and smooth functioning of networks, both LAN (wired and Wi-Fi) and Internet connections, in office and other premises rented by NRC.
Ensure the timely updates of all software installed on ICT equipment. Follow and inform in advance the line manager about the of vendor's software support terms, ensure the timely removal of obsolete software and preparing the installation of new software versions, in line with specific NRC requirements for software and ICT policy. Enhance and improve the current Excel forms and spreadsheets using formulas/cross-links/programming/etc.
Be responsible for and maintain accurate ICT registries: registry of ICT assets, license registry, sat phones registry, mobile Wi-Fi routers registry, etc. Keep all the information up-to-date (license keys, license expiration, airtime left, etc.). Follow and inform in advance the line manager about the expiration of licenses and airtime/top-ups, ensure the timely procurement request for the new licenses/airtime/top-ups.
Follow the NRC staff usage of ICT and office equipment. Ensure the proper and efficient usage/storage of ICT and office equipment in line with Security regulations and NRC ICT policy. Implement and follow the ICT access rules, including the NAS access level, passwords for personal PCs, regular password changes, encryption of most important data, etc.
Ensure the correct maintenance of ICT and office equipment, both guarantee and post-guarantee. Liaise and coordinate in a timely manner the maintenance and repair issues with the relevant suppliers/manufacturers/service providers. follow warranty agreements and ensure warranty conditions are not compromised,
Implement and support the backup system for the NRC data. Ensure the regular backups for all required data, proper backup accounting and storage, in line with Security and ICT policies.
Perform other duties, as assigned by Line Manager.
Follow the responsibilities mentioned above in NRC Severodonetsk office, and remotely (terminal, remote desktop, TeamViewer, etc.) in all other NRC offices across Ukraine (Kyiv, Severodonetsk, Kramatorsk etc.). Travel to other NRC offices If required.
Qualifications:
Good written and spoken English;
  Experience working as an ICT Support Assistant in a humanitarian/recovery context is a plus
  Previous experience from working in complex and volatile contexts
  Documented results related to the position's responsibilities
Skills in finding and solving problems
Responsibility, independence, attentiveness, ability to handle stress, diligence
Degree in Engineering or Computer science;
Understanding of TCP/IP protocol stack;
Experience with mail systems (MS Exchange 2010) and web servers (IIS, Apache) is a plus;
Experience with scripting languages (Windows/DOS batch) is a plus;
Working experience with MS SharePoint is a plus;
Knowledge of server maintenance is a plus;
2 + years of working experience.
Personal qualities:
Handling insecure environment
Planning and delivering results
Empowering and building trust
Communicating with impact and respect
We offer:
Contract period: 12 months with the possibility of extention.
Salary/benefits: According to NRC country policy, medical insurance, training opportunities
Duty station: Kramatorsk, Donetsk oblast, Ukraine