Аналітик в проектний офіс при Мін'юсті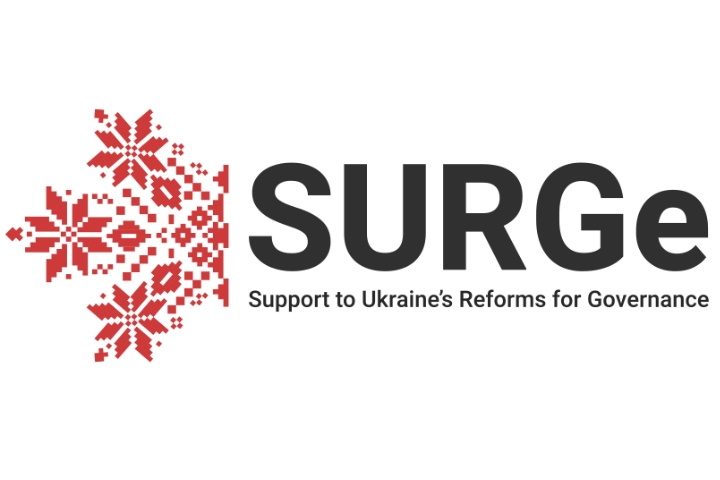 Agriteam is committed to provide equal employment opportunity for all employees and applicants on the basis of merit.
About Agriteam Canada:
Agriteam Canada is one of Canada's leading international development firms, providing management and technical expertise to developing and transitional country partners on projects that promote sustainable growth and meaningful opportunities for people to improve their lives. Over the past 30 years, we have implemented over 370 projects in more than 65 countries.
Agriteam has two offices in Canada and 11 offices around the world, including an office in Ukraine. Over the almost thirteen-year of Agriteam presence in Ukraine, the team successfully implemented five international technical assistance projects.
About the project:
In October 2019, Agriteam Canada launched a new five-year project in Ukraine: Support to Ukraine's Reforms for Governance (SURGe).
SURGe's Ultimate Outcome is to help the Government of Ukraine (GoU) to deliver governance and economic reforms that better respond to the needs of its citizens. To achieve this, the Project will strategically enhance and strengthen the GoU's reform management functions, namely its capacity to undertake planning and analysis of reforms that consider citizen impact, and to implement these reforms.
Reform initiative and position summary:
The expert team assists the Ministry of Justice with the planning and implementation of the penitentiary reform, which aims to promote wider application of non-custodial measures to offenders who committed minor or medium gravity offences and to create proper conditions for the detention of convicts in penitentiary institutions promoting their rehabilitation and decreasing the risk of reoffending.
For this reform, SURGe Project is looking for a Data Analyst to provide consulting services to the Ministry of Justice of Ukraine on improving penitentiary and probation data collection, its analysis and visualization for different presentations and reports.
The expert will be based in Kyiv and will be reporting to Team Lead of the initiative and the Deputy Minister responsible for this reform component.
Level of effort: Full time, Monday-Friday.
The duration of the contract is 6 months with a possibility of extensions (subject of approval and implemented deliverables during a previous deployment).
For contracting (after the job offer is made), the selected candidate is expected to be registered as a Private Entrepreneur of the 3d group (consultancy services).
Indicative duties and responsibilities (scope of work):
1. Design and maintain data systems collection.
2. Mine data and reorganize it into a format that can be easily read and presented / Set up ETL-processes.
3. Use statistical tools to interpret data sets, paying particular attention to trends and patterns that could be valuable for diagnostic and predictive analytical algorithm.
4. Keep a track of trends, patterns and correlation in case of complex data sets.
5. Implement ongoing data quality assessment processes.
6. Collaborate with programmers, the Ministry civil servants, and management to identify opportunities for process improvements, recommend system modifications, and develop policies for data governance.
7. Prepare concise data reports and data visualizations for the Ministry management that will help effectively communicate trends, patterns, and predictions using relevant data and in the decision making process.
8. Create appropriate documentation that allows stakeholders to understand the steps of the data analysis processes and duplicate or replicate the analysis if necessary.
9. Assist the Ministry data analysis department in development of new analytical tools and methods along with supporting documentation as and when required.
10. Select and interview candidates for analytics positions to data analysis department.
Preferred qualifications and skills:
1. 3+ years on senior data analyst position.
2. Knowledge of database structures, normalization, de-normalization and entity relationships.
3. Experience in business analysis.
4. Good practical and theoretical knowledge of Machine Learning and Deep Learning.
5. Understanding of unsupervised learning algorithms and Machine Learning metrics.
6. Strong data manipulation and data analysis skills.
7. Strong attention to detail as well as good problem solving, time management, and logic skills.
8. High mathematical aptitude.
9. Proficient understanding of development methodologies, SCRUM.
10. Experience in analytics, SQL.
11. Experience with R / Python.
12. Experience with Excel, BI and data visualization tools (Power BI, Tableau etc.).
13. Experience with ELT/ETL tools.
To apply:
Submissions must be prepared in English and delivered electronically by 17:00 Kyiv time on 18 December 2020 to the following address: [email protected].
All submissions must include:
1) Applicant's CV (max. 2 pages).
2) Applicant's letter of interest (max. 500 words).
Please ensure to state Data Analyst (PMO) in the e-mail subject line.
Applications received after the indicated deadline and/or without letter of interest will not be reviewed and considered.
Please note, only short-listed candidates will be contacted for follow-up. We do not welcome unsolicited phone calls.