Адміністративний/а асистент/ка, Administrative Assistant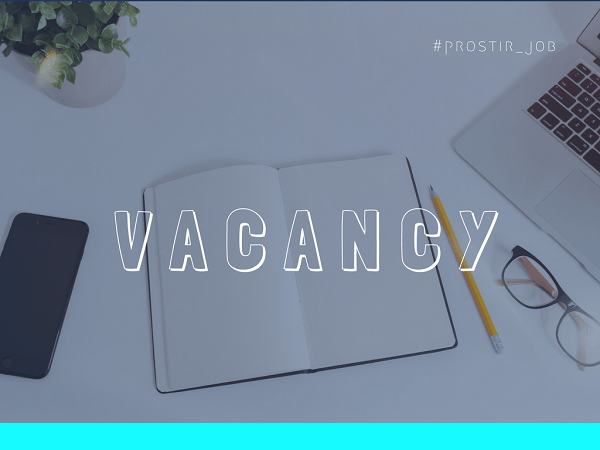 Deloitte is seeking resumes for qualified candidates to serve as Administrative Assistant in support of the USAID Health Reform Support project. The position is full-time and will be based in Kyiv, Ukraine.
Project Description
The purpose of the USAID Health Reform Support (HRS) project is to support a transparent, accountable, and effective health care system that is capable of meeting the health needs of the Ukrainian people. Advancing health sector reforms, enhancing transparency, and tackling corruption will reduce out-of-pocket payments and improve access and availability of high quality, evidence-based health care services for Ukrainians. Elimination of corruption is a cross-cutting theme across all objectives to be achieved by this activity, which include:
Improve health sector governance.
Support the transformation of the healthcare financing model.
Strengthen the health workforce.
Enhance transparency, accountability, and responsiveness of the health care system.
Improve service delivery system at all levels.
Background/Objective
The Administrative Assistant will provide administrative, operations, and financial support to the project. This individual will also support other technical areas and advisers, as needed.
Responsibilities
The Administrative Assistant will be responsible for providing overall administrative operations support and office management:
Key Responsibilities include:
Arrange logistics for travel, meetings, events, and workshops for Ukraine- and US-based staff members;
Coordinate travel and itineraries for the project's international consultants;
Assist in planning large conferences, trainings, workshops, and events in Kyiv and other oblasts;
Support the implementation of project training/events, including some travel outside of Kyiv; 
Assist in the procurement of goods and services in accordance with Deloitte and USAID policies/procedures;
Assist in document tracking, control and filing;
Maintain project inventory tracker of project/USAID property
Assist the Finance team in managing/processing financial transactions;
Draft program documents and communication pieces, complete data entry assignments and provide other programmatic support to technical staff members, where needed;
Assist in providing all other ad hoc administrative support as required by project leadership;
Prepare imprest supporting documents for petty cash transactions;
Support project leaderships with any other ad hoc administrative/operations related tasks.
Requirements
Bachelor's degree (or higher)
Excellent written and verbal communication skills, using diplomatic and tactful language, even in stressful, time-sensitive situations
Fluency in English, Russian, and Ukrainian
Minimum 2 years of previous experience with administrative work
Excellent time management and organizational skills to prioritize and plan tasks
Exceptional ability to meet deadlines
Excellent presentation and meeting arrangement skills
Ability to thrive in a fast-paced, fast-changing environment
Positive team player with strong interpersonal and relationship-building skills
Ability to take initiative, function independently and navigate ambiguity
Strong attention to detail
Highly professional, with good discretion and judgement
Resourceful and pragmatic problem solver
Skilled at following up on outstanding items and closing loops
Strong computer proficiency in Microsoft Word, Excel, Power Point and Outlook
Ability to work outside of standard business hours, on an as needed/required basis
Qualified candidates are expected to send their CVs, cover letters, and list of two professional references [email protected]  no later than November 28, 2019. Please indicate the following in the subject field of the email: "Administrative Assistant". Only shortlisted candidates will be invited for an interview.